JHB won't attend the Republican National Convention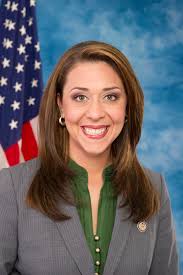 It's still unclear whether U.S. Rep. Jaime Herrera Beutler will get behind Donald Trump for president.
In her last public statement about the candidate, the Congresswoman said she was waiting for Trump to explain some of his previous statements.
It appears she won't be asking the GOP's presumptive nominee to clarify at next week's Republican National Convention, because she won't be attending.
"She has plans for in-district congressional work at that time," her spokeswoman wrote in an email.
Recall back in June, long before the real estate tycoon and reality TV star was believed to have a shot at being the GOP presidential pick, Trump announced he was running for president and added, "When Mexico sends its people, they're not sending their best. They're not sending you. … They're sending people that have lots of problems, and they're bringing those problems (to) us. They're bringing drugs. They're bringing crime. They're rapists. And some, I assume, are good people."
For the Camas Republican, whose great-grandparents on her father's side emigrated from Mexico, the rapist comment "didn't sit well."
Herrera Beutler's former employer Rep. Cathy McMorris Rodgers won't be attending either, according to The Spokesman Review.
McMorris Rodgers, who has said she will vote for Trump, turned down the chance to speak at the convention and has plans to attend a funeral in Washington.
There is a movement underway in the state, The News Tribune reported, to try and select someone besides Trump at the convention.