JHB changes her tone on Trump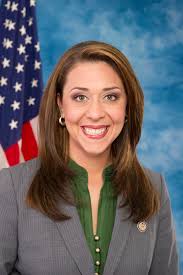 U.S. Sen. Ted Cruz — who once called Donald Trump "a narcissist at a level I don't think this country has ever seen" and a "pathological liar" — said he would vote for Trump this week.
He's not the only politician who has had a recent change of heart.
U.S. Rep. Jaime Herrera Beutler has repeatedly declined to say whether she will cast her vote for Donald Trump this November. But this week, her tone changed.
"In recent weeks, I've been encouraged that Donald Trump has been less divisive in his rhetoric and is offering more substantive solutions to challenges working families are facing, like his proposal to provide moms with paid maternity leave without overburdening small businesses with the costs," Herrera Beutler said in an email.
Previously Herrera Beutler said she hoped the Republican presidential candidate earned her vote. But she expressed concerns over Trump's comments about minorities and women, in particular.
Trump's Democratic challenger Hillary Clinton put out a commercial quoting Trump today saying, "a person who is flat chested is very hard to be a 10." He also said he can't really say whether he treats women with respect.
In one of her recent campaign mailers, Herrera Beutler pointed to Clinton's rhetoric.
"Just a couple of weeks ago, she asserted that half of the people who were not supporting her were a 'basket of deplorables,'" Herrera Beutler said. "Do we really want to have a President who believes that Americans who don't agree with her policies are reprehensible and dishonorable people?"
The mailer stopped short of endorsing Trump.
But Herrera Beutler did offer this in a follow-up email:
"I'm studying his proposals in more detail, and I know we can't afford four years of Hillary Clinton and her elitist views that tens of millions of Americans are reprehensible, so I'm hoping for his continued development as a serious candidate," Herrera Beutler said.