JHB addresses missed votes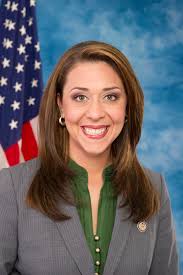 Shortly after Democrat Jim Moeller announced he was running against Jaime Herrera Beutler his campaign sent a fundraising email with the subject line, "555 missed votes."
"We are not being represented!" the email reads, noting Herrera Beutler's missed votes and describing her as having the "dubious title of the 6th worst voting record in all of Congress."
It's a common criticism the Congresswoman fields; one she recently addressed again in The Columbian's editorial board.
Here's how Herrera Beutler responded:
"Aside from that being the right thing to do, which is why I did it," Herrera Beutler said of staying home with Abigail, "That aside, I never quit doing this job. I didn't cast votes, although I did fly back a couple of times when it was a close vote."
Part of it is, of course, Herrera Beutler's daughter had a medically complex birth. But it's also important to remember that it's still incredibly unusual to give birth while serving in Congress.
Herrera Beutler's daughter was born three months premature and without kidneys. She weighed 2 pounds 12 ounces. She was the first baby to survive bilateral renal agenesis, commonly referred to as Potter's sequence, or syndrome.
She told The Columbian even though she wasn't in D.C., she hosted townhalls and "did a lot to make sure the people of this district were served, even though I had a lot on my plate."
Later, she added, "I think it's a good thing I've been through what I've been through personally. Older men in Congress are a dime a dozen … I think there are 10 of us maybe who have given birth while in (serving) in Congress, but I know now a lot more what it means to work and raise a family and I think that perspective needs to be at the table making policy … And it's good for my party, I think it brings a perspective that is important."