Against the interchange before they were for it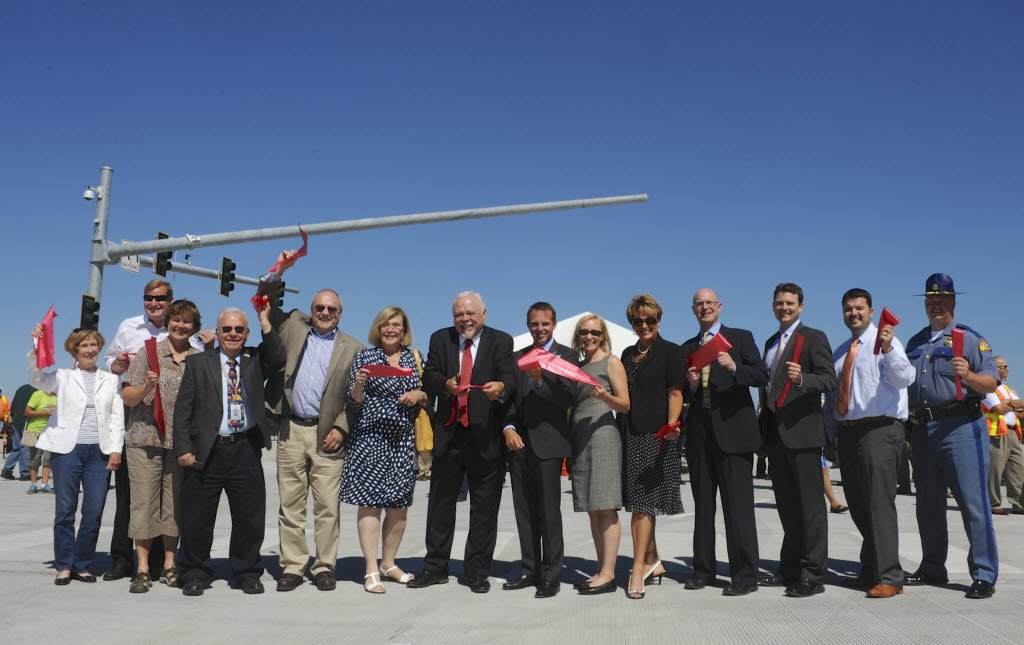 Many politicians can't resist a good ribbon-cutting ceremony.
Elected officials get to swoop in at the end of a major project and share the spotlight in the friendliest of settings. They say a few kind words, smile for the cameras and perhaps take some credit for an effort they had little to do with.
Wednesday's ceremony marking the end of the Salmon Creek Interchange Project did not disappoint. More than a dozen speakers took the podium. Of the politicians, a few were even around when the program that helped fund the project — the 2003 "Nickel" gas tax increase — passed the state legislature.
Sen. Don Benton, R-Vancouver, praised the work that he and others did "in a bipartisan fashion" to make the project happen. The project stands an example of "bipartisan and bicameral" cooperation, he said.
One problem: In 2003, Benton voted against the gas-tax package that paid for it. So did then-Rep. Tom Mielke, who sang the project's praises Wednesday as a Clark County commissioner.
It should be noted that Benton voted in favor of a project list that included the Salmon Creek interchange — but not the five-cent gas tax hike to fund it. Mielke voted against both the project list and the gas tax.
The other state lawmakers present for Wednesday's event weren't in the legislature in 2003. But the project location touching three different legislative districts meant more dignitaries than usual got to participate in the back-patting.
It's unclear how many of today's legislators would have supported the 2003 gas tax package, or the even larger version that passed in 2005. A push for a new transportation funding package has come up empty during the last two sessions, with divisions mostly falling along party lines.
If a new package does materialize, it will be a hard-fought battle in today's political climate. But you can bet politicians from both parties will still line up to cut ribbons in 10 years.