Herrera Beutler: No 'quid pro quo' in phone call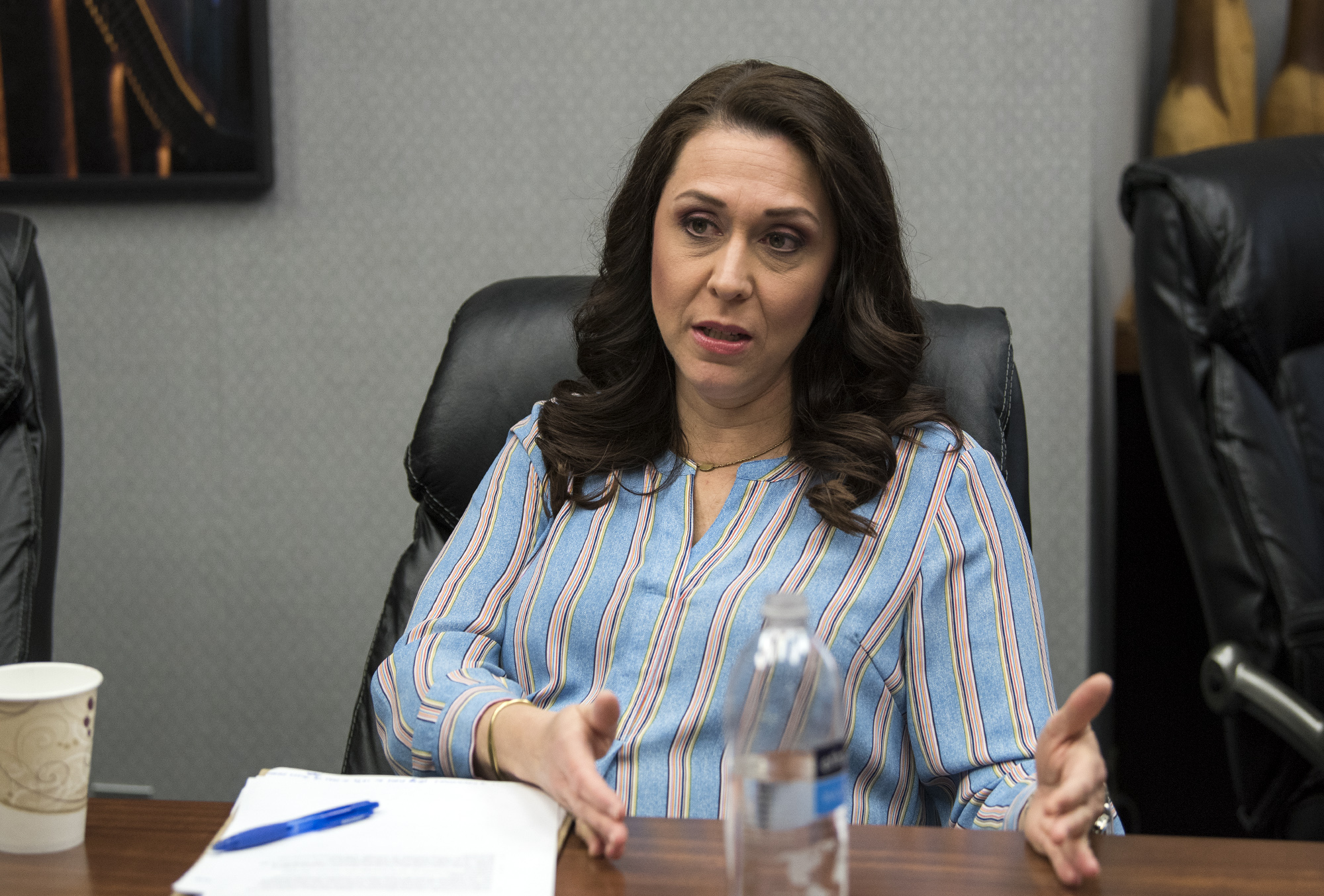 A reconstructed transcript of a phone call between President Donald Trump and Ukrainian President Volodymyr Zelensky did not prove wrongdoing by the president, said Rep. Jaime Herrera Beutler.
In a written statement Wednesday, the Republican congresswoman said she would continue to call for full transparency from the president, but that the call itself wasn't incriminating.
"While I will continue to review additional information that is released about this very serious allegation and await the release of the whistleblower documents later this week, the phone call by itself does not present the facts to prove what has been alleged – and any subsequent congressional action related to this must be led by facts."
I asked Herrera Beutler for clarification on what she meant by "what has been alleged."
"The call notes by themselves do not prove a quid pro quo," responded Angie Riersterer, the congresswoman's spokesperson.
In addition to the memo on the phone call, Congress will likely hear from the whistleblower who first sounded the alarm about the call. The terms of a deal that would allow the whistleblower to testify are still being hammered out on Capitol Hill.
Yesterday, in a Q&A about Congress' role in investigating the events, Herrera Beutler told The Columbian that the contents of the call's transcript, along with the whistleblower's eventual testimony, would guide her opinion. 
The memorandum on the Ukraine call — which is not a verbatim transcript, but rather reconstructed from notes and recollections of national security staff — includes passages in which Trump repeatedly pressures Zelensky to work with potential investigations connected to former Vice President Joseph Biden. Biden is a Democratic frontrunner for the presidency, and a likely political rival to Trump in 2020. 
The call came a few days after the president froze nearly $400 million in aid to the Ukraine. Senate Majority Leader Mitch McConnell (R-Ky.), a consistent champion for and defender of Trump, said he hasn't received an explanation for the decision. The funds have since been released.
In the phone call, Trump said the U.S. had "done a lot for Ukraine," and said "I would like you to do us a favor" before asking Zelensky to cooperate with Attorney General William Barr in opening a corruption investigation into Biden. He did not mention the stalled aid package.
—
5:45 p.m. EDIT: At the request of Jaime Herrera Beutler's media team, the first sentence of this post has been updated to clarify the congresswoman said that the phone call transcript "did not prove wrongdoing by the president." It formerly stated that Herrera Beutler said the transcript "did not show evidence of wrongdoing by the president."