Gap-toothed Benton among those airbrushed at taxpayer expense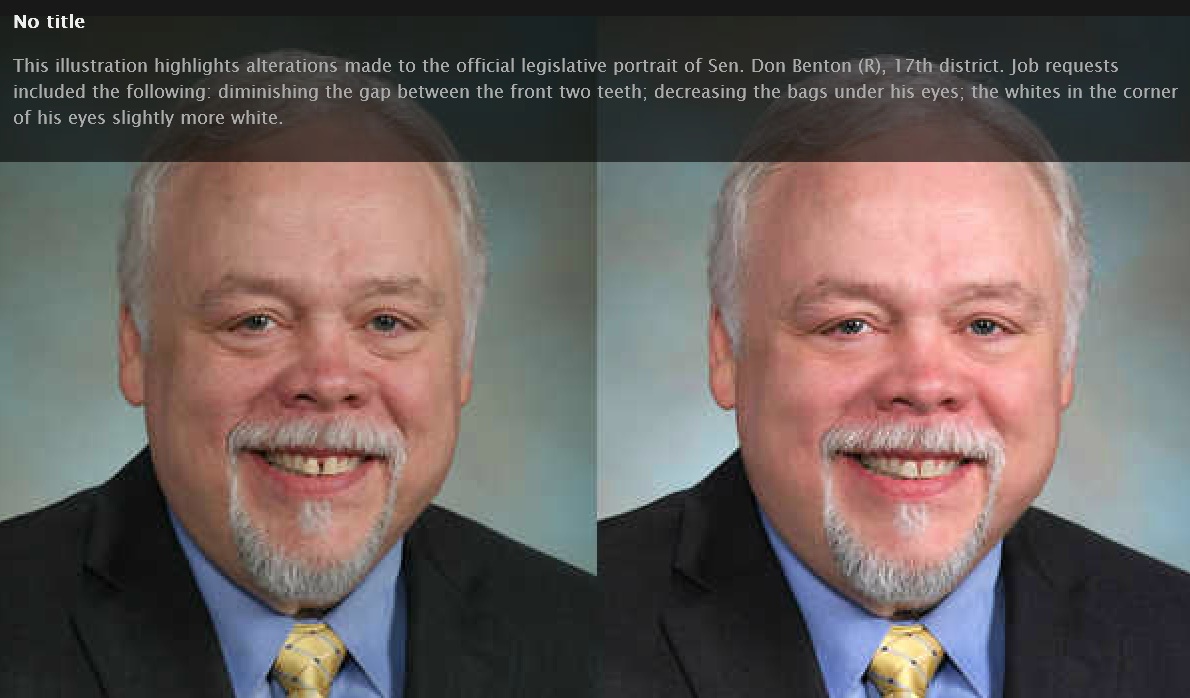 The Tacoma News Tribune had a story today about state lawmakers who are very particular about their official portraits, and state Sen. Don Benton was among them. The Tribune did side-by-side comparisons of before and after shots.
Now, of course we're just jealous because we don't get to use Photoshop on our staff photos, but we had to laugh at Benton's requests: diminish the gap between his two front teeth, decrease the bags under his eyes and brighten the whites of his eyes.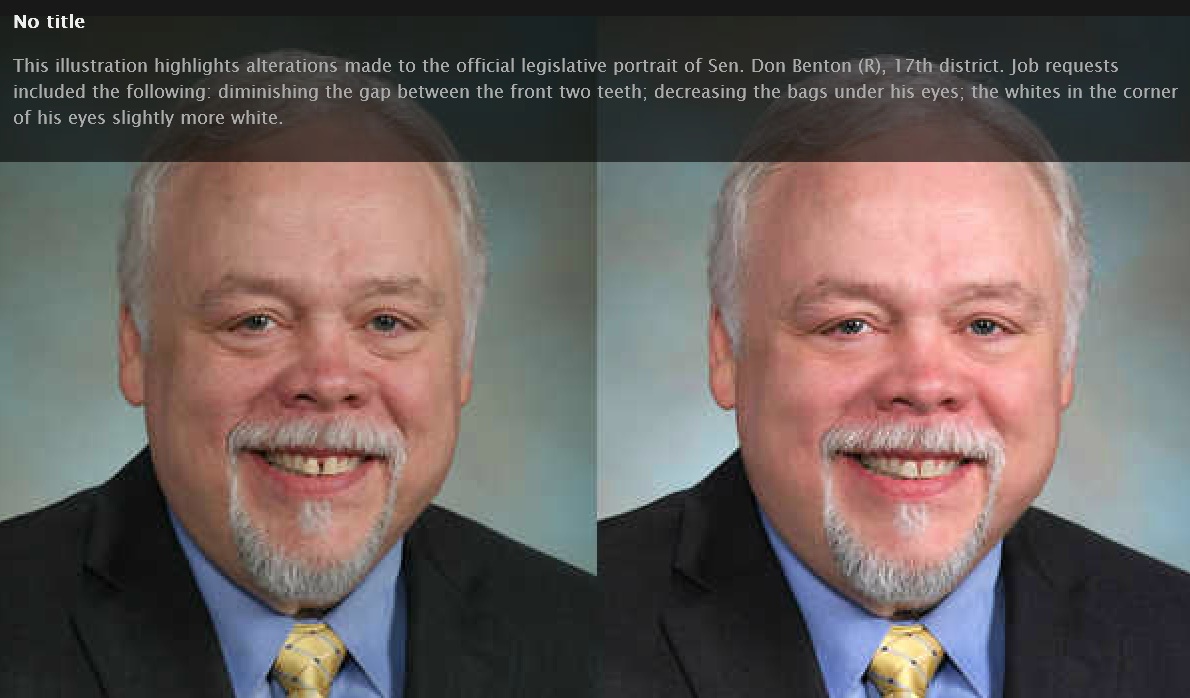 Both parties are represented in the Tribune's slideshow, so vanity is one thing Democrats and Republicans have in common. From the TNT:
Louie Balukoff, a former News Tribune staffer who worked as a photographer for the House in 2011, said the changes House photo staff made to lawmakers' portraits that year were "pretty extensive."
"They lightened all the shadows, the wrinkles, the crows' feet, the bags under the eyes," Balukoff said. "Then they built the final product."
Balukoff said that former House photo supervisor LeMoyne Coates completed most of the touch-ups on legislators' portraits during the 105-day session in 2011.
Coates, who is now deceased, made $5,957 a month in 2011, according to House payroll records.
"He spent half the session Photoshopping those (portraits)," Balukoff said.