But who do the firefighters support?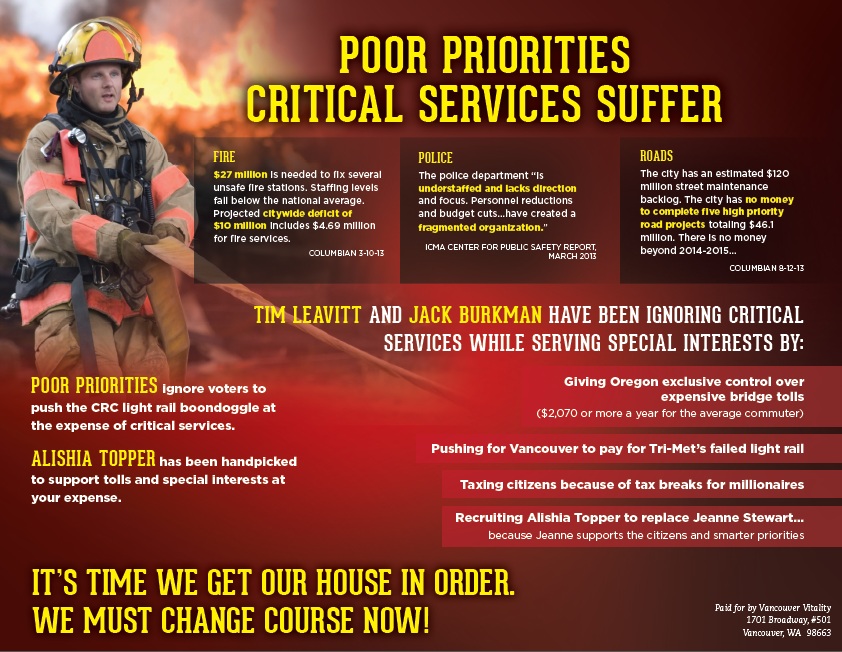 We all love firefighters.
But the question is, Do they love you back?
A campaign flier by Vancouver Vitality implies that if you support the Columbia River Crossing, then if your house burns down it is nobody's fault but your own.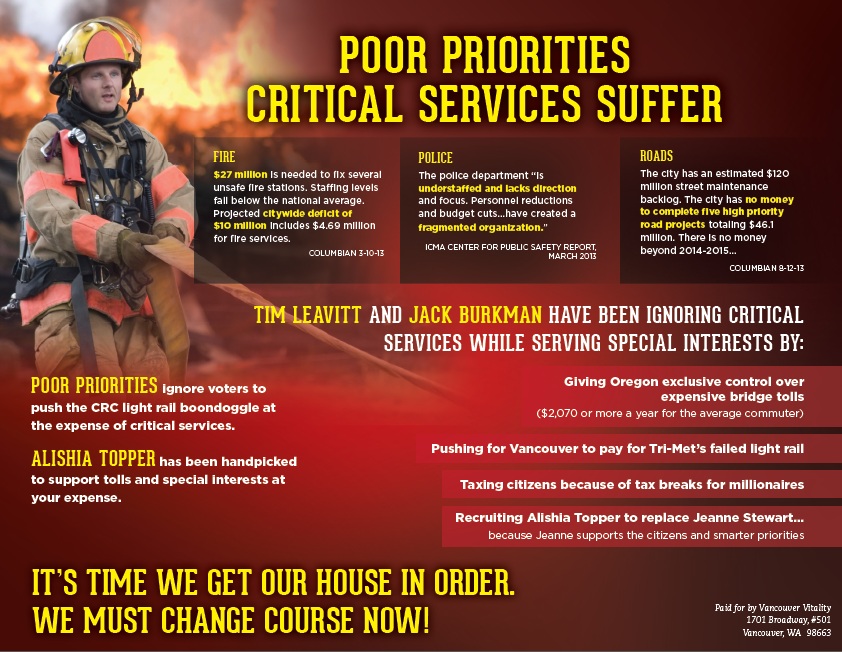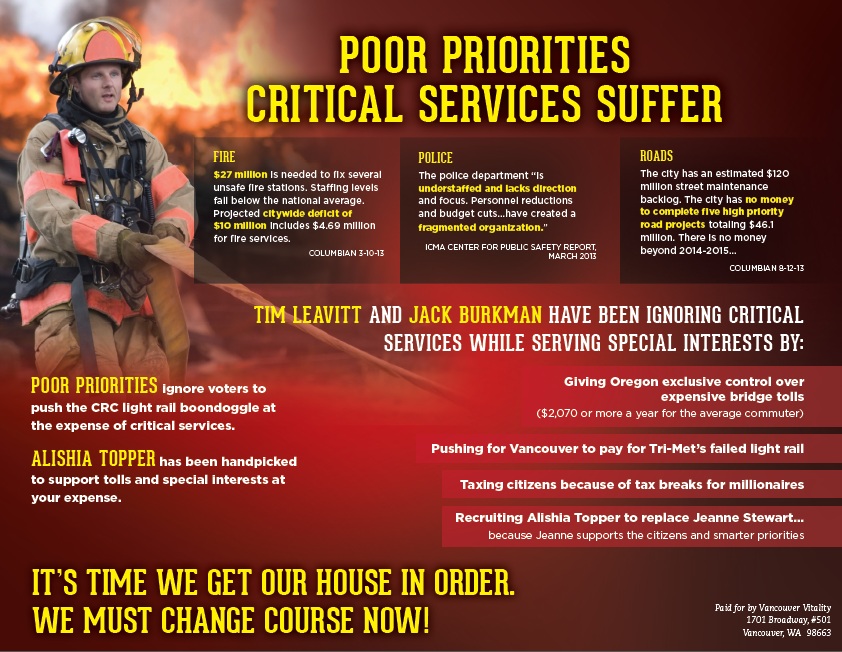 On the back of the flier, it has the candidates who will make sure your needs are met.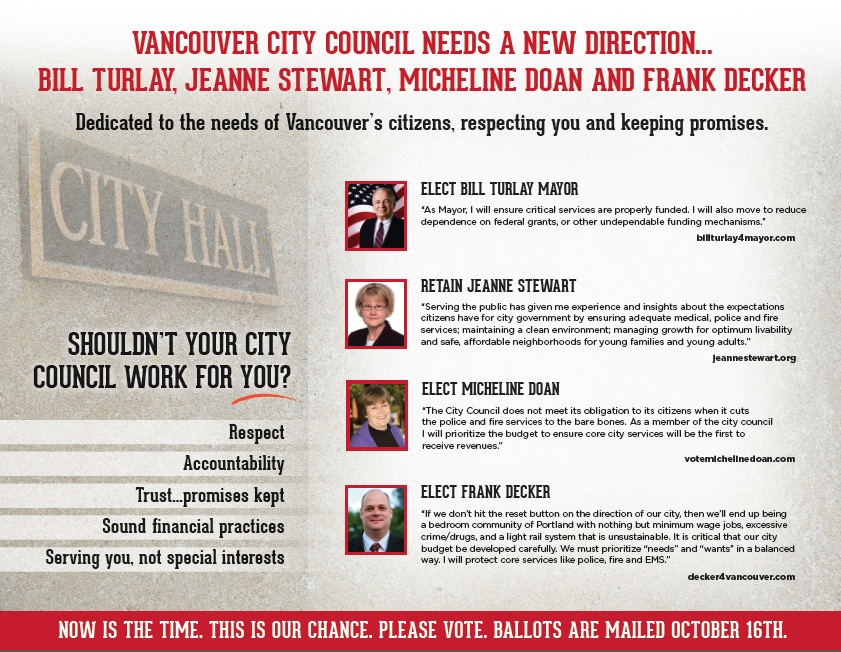 OK. But do you know which group is really invested in making sure the Vancouver Fire Department is well-funded? The IAFF Local 452. So let's see who they endorsed: Vancouver Mayor Tim Leavitt, challenger Alishia Topper, Councilor Jack Burkman and challenger Anne McEnerny-Ogle.
In other words, none of the candidates touted on this flier.