Facebook newspapers beyond Clark County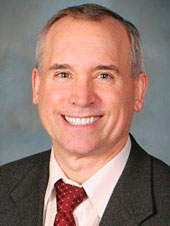 Clark County Councilor David Madore isn't the only politician who prefers to use his Facebook page to communicate with the public rather than speaking to the media.
Hat tip to Michele Wollert, who shared a fascinating article from the Columbia Journalism Review about comments Georgia Gov. Nathan Deal made about his ability to use social media to bypass traditional media sources.
Deal's choice of venue to announce that he doesn't need journalists to get his message out was ironic: during a speech at the Grady College of Journalism's Centennial gala.
"From a politician's standpoint, there's no group of editors or news directors that can prevent me from communicating directly with a mass audience," Deal told the audience, according to the Atlanta Journal Constitution. "We talk about the media. The fact is my communications office in and of itself is a medium in its own right. Now that's change. And we embrace it."
As you can imagine, Deal's comments didn't go over well with local journalists. Dink NeSmith, president of Community Newspapers, Inc., called Deal's speech arrogant and dictatorial in a column he wrote afterward.
"He may be able to dictate propaganda through his own digital channels," NeSmith wrote. "But here's when the governor and his staff can dictate what we put in our newspapers: When Hell freezes over!"
Madore, meanwhile, literally calls his public Facebook page a newspaper, and has made it clear to Columbian reporters that it's the only place we can get information from him. He's also used it to direct people to public records and county business.
And of course, the last time Madore was a political candidate, he was still talking to us. It'll be interesting as the campaign season gets rolling to see how he continues to take advantage of that medium to try to win votes.