There are a lot of regulations on political signs, but there's no rule saying you can't run for a new position while evidence of a past political failure remains on a chain link fence.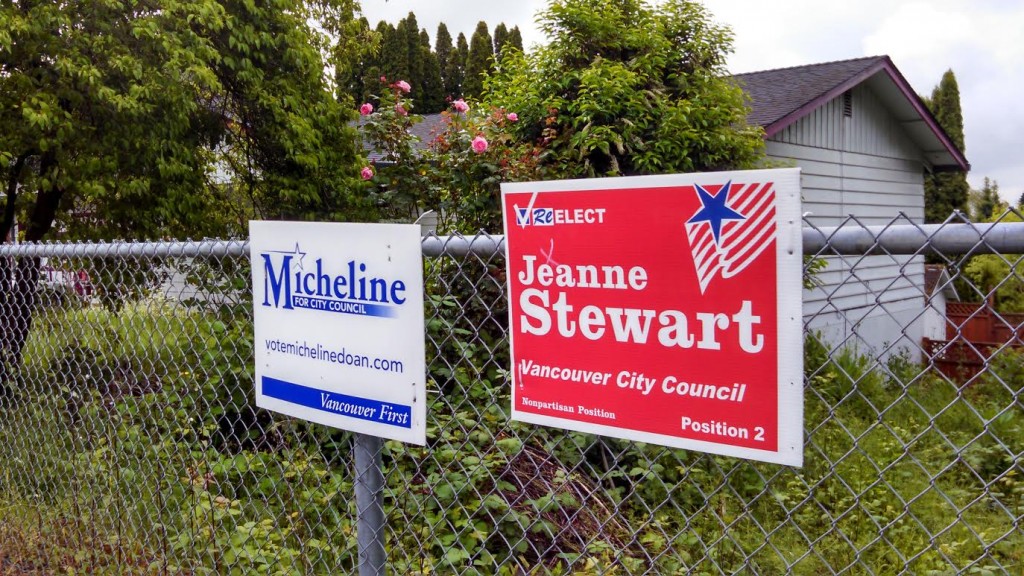 But there should be, don't you think?
In unincorporated Clark County, signs are supposed to be down no later than 15 days after the election. Maybe Jeanne Stewart and Micheline Doan haven't seen these signs because they are along Northwest 78th Street in Hazel Dell, north of Vancouver city limits. Or maybe the property owners haven't realized that the election was more than six months ago because they don't live in city limits and don't get to vote on Vancouver City Council races. Or maybe this is the property owners' way of protesting winners Alishia Topper and Jack Burkman.
Or maybe I am the only person annoyed by expired political signs.