Elected GOP officials claiming 'antifa' responsible for Capitol riot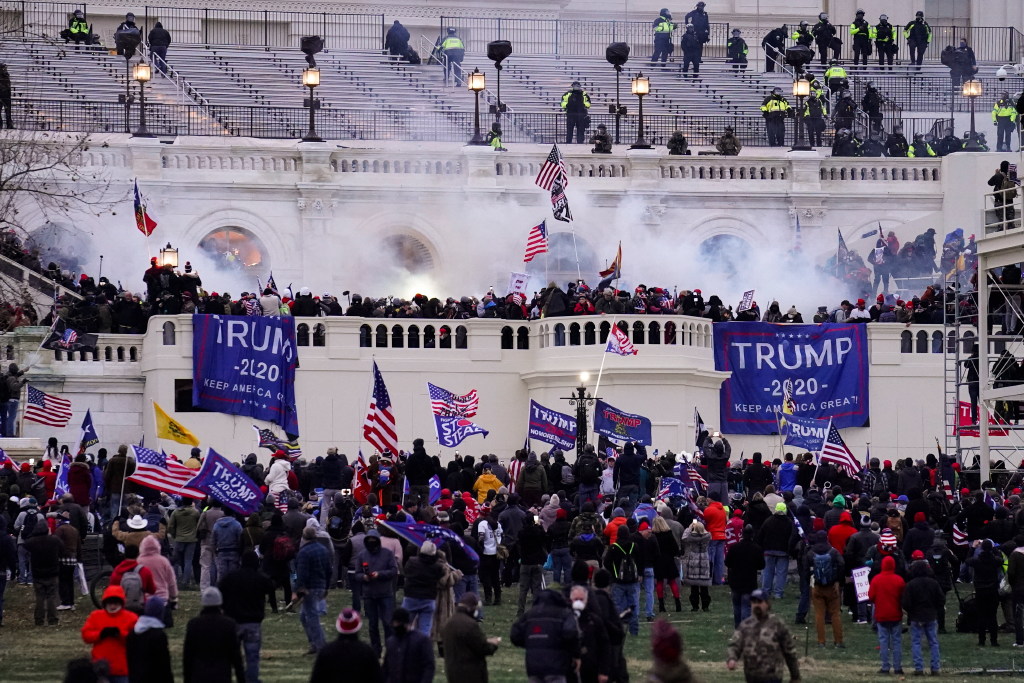 State and local officials in the Republican party are repeating the baseless claim that "antifa" was or may have been responsible for the violent right-wing riot at the nation's Capitol last week.
Joel Mattila, the newly-elected chair of the Clark County Republican Party, told me in a phone call Thursday that he's "heard rumors that there were antifa and BLM leaders that were actually leading that event, and I've heard that there were Trump supporters in the crowd that were saying, 'They're not with us."
I asked him where he heard those rumors.
"I do my own internet, as everybody does. We read stories on the internet," Mattila responded. "We need to gather all the facts, you know what I mean? About who was there, who was involved."
State Rep. Vicki Kraft, R-Vancouver, reportedly made a similar claim in an address to the League of Women Voters of Clark County at the group's remote meeting on Jan. 9.
According to League member Emily O'Neal, who attended the virtual event, Kraft made the comment in response to a question about security at the state Capitol in Olympia.
"Her remark was pretty concise and clear. She didn't mince words. She said that the protestors at the Capitol were antifa, and that they were paid protestors, and that there was tons of evidence of that." 
O'Neal added that Kraft also claimed mainstream media outlets weren't reporting on that apparent evidence, and that the representative had read about it on social media. The broad strokes of Kraft's remarks were corroborated by another League member, who asked to remain off the record. 
Kraft did not return emailed or phoned requests for comment Friday.
A Facebook page titled "Trumpublicans," moderated by former Clark County Republican Party Chair Earl Bowerman, included posts (not from Bowerman, though as the administrator of the page he controls what stays up) in the aftermath of the Capitol attack that amplified the falsehood.
"Antifa & CNN admit it was them that 1st stormed violently!" one post on the page claimed.
According to the FBI, there is no evidence that left-wing protestors were among the group who broke into the Capitol on Jan. 6, brandishing pro-Trump and Confederate flags after weeks spent on right-wing message boards publicly planning the attack ("We were invited here! We were invited by the president of the United States!" one protestor shouted in a video recorded at the event).
An analysis by the Associated Press reviewed social media posts, voting records, court documents and other public records relating to the 120 people who had been arrested as of Sunday. Nearly all of them were found to be longtime Trump supporters. The group included GOP political donors, officials within the Republican party, white supremacists, members of militia groups, and believers of the right-wing conspiracy theory group QAnon.