Diversity delayed for Vancouver City Council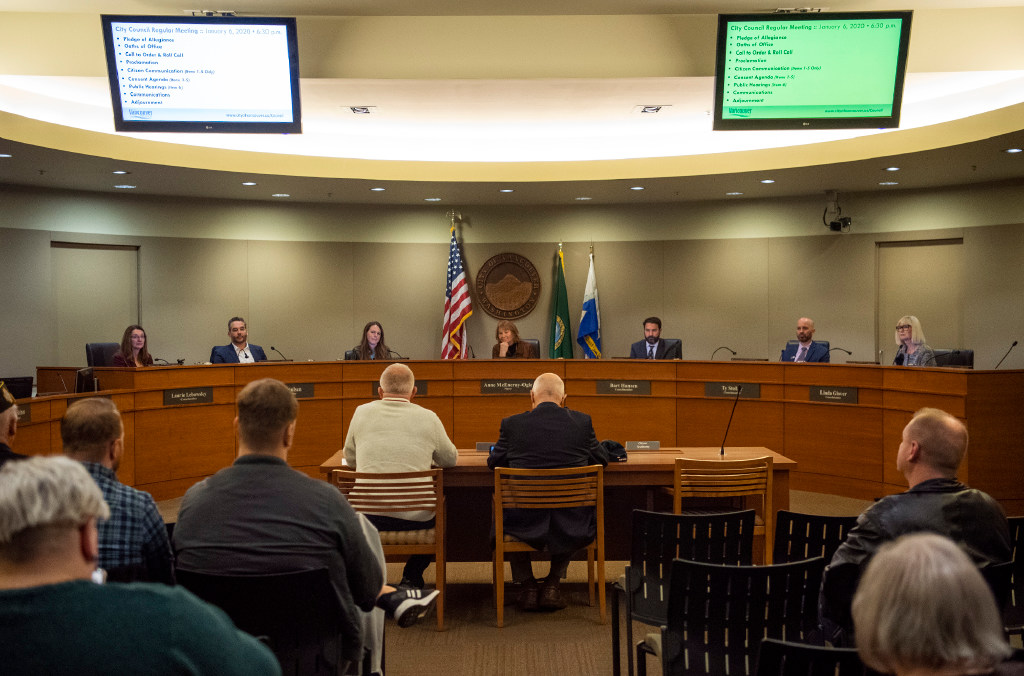 Vancouver's push toward creating a more diverse city council has fizzled, at least for now.
Like so many other long-term projects, the suspension of the city's Community Task Force on Council Representation is a casualty of COVID-19. The group, tasked with making the (all white, all home-owning) city council more reflective of the people they serve, had its schedule derailed by the virus and will be unable to meet the deadline to bring a measure before voters on the November ballot.
An inquiry led by the League of Women Voters of Clark County found that the council had planned to hear recommendations from the task force in July, and then decide whether to put an actionable item on the Nov. 3 ballot. 
Jeff Swanson, a consultant hired by the city to facilitate the task force's deliberations, said voters are unlikely to have the chance to weigh in this year, as reported by a LOWVCC media release.
"That was the intent, and then COVID-19 hit. What we are saying is, the timing of the scope of work for the task force is going to be extended," Swanson said.
He added that the delay means the task force could gain access to the results of the 2020 census, which could prove beneficial in guiding their decisions.
The diversity task force isn't the only gear of government that's ground to a halt during the coronavirus outbreak. Most commissions and advisory groups are suspended, from the Culture, Art and Heritage Commission to the Urban Forestry Commission to the City Center Redevelopment Authority.  Even the city council is at half-speed — they now meet (remotely) every other week, instead of every week.
But the Community Task Force on Council Representation was a long time coming. City leaders have been knocking around diversity-boosting measures like electoral districts for nearly three decades. And in the city's 162 years of electing city councilmembers, we've voted exactly one (1) black resident into the office: Willard Nettles, who when he was elected in the 1970s was coincidentally also our youngest-ever councilor at 26.
Today, the six members of the council and the mayor are all white. In 2017, the most recent data available, Vancouver's population was 72.9 percent white. They're also all homeowners — among the city's residents, almost exactly half the population is made up of renters.
Diana Perez, a member of the task force and founder of the Southwest Washington League of United Latin American Citizens, told the LWVCC that the city is in emergency-response mode right now, "too busy figuring out what tomorrow is going to be." 
"But we better not drop this," Perez added.