Differing downtown waterfront revenue forecasts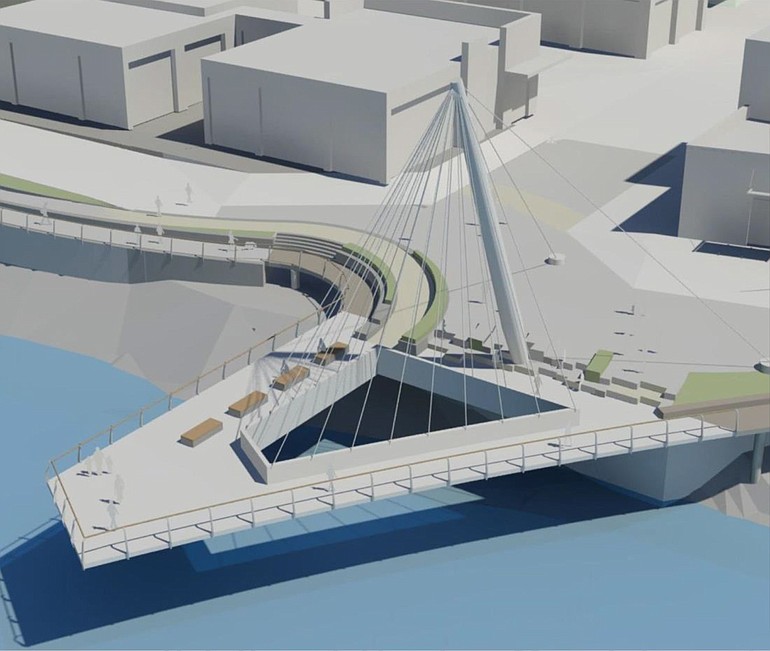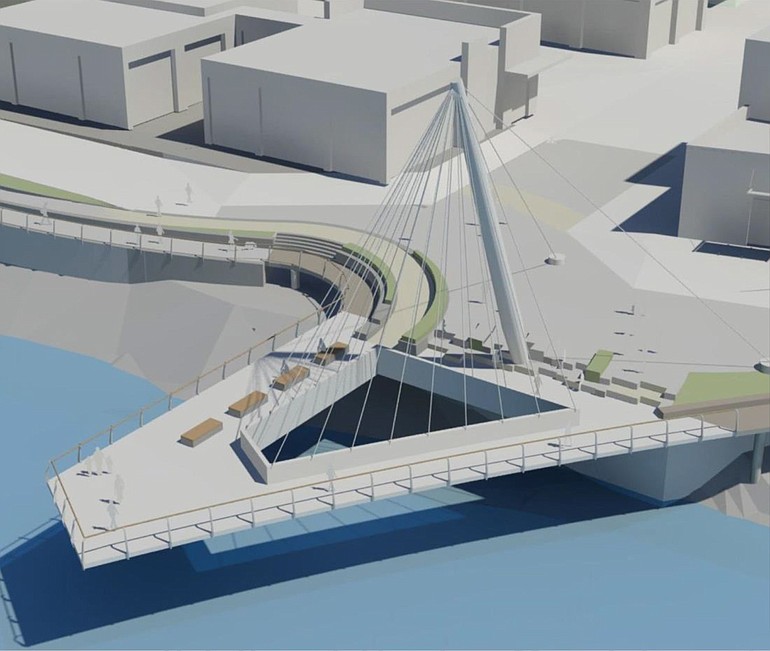 The city of Vancouver's 20-year tax revenue forecast for the first five-block phase of the downtown waterfront development project, which I wrote about Monday, didn't sit well with the developer.
Tuesday, a Gramor Development representative called to tell me the city's $98 million tax revenue projection for the state and local jurisdictions were "wildly different numbers" from Gramor's.  They were "very, very low," said Dianne Danowski-Smith, who handles Gramor's public relations. (The $98 million figure is the total amount in today's dollars that the state and local jurisdictions would collect in sales tax, property tax, real estate excise tax, utility taxes and lodging taxes, spread out over 20 years.)
Danowski-Smith then sent me Gramor's economic impact study, conducted by Jerry Johnson of Johnson Economics. That study predicted the total taxes generated over 20 years would be $382.6 million.
That's a huge discrepancy from the city's $98 million projection. However, that $382.6 million number refers to the entire 22-block, $1.3 billion development at full buildout. By contrast, the city's numbers, calculated by the city of Vancouver's deputy finance director, Natasha Ramras, took into account only the first five-block phase, the construction of which will begin later this year at a cost of $220 million.
Gramor didn't have a number for just the first phase of the project to compare to the city's. And the city didn't have a number for the full project buildout. So naturally, the numbers would be wildly different.
Ramras explained that she analyzed only the return on investment for the first phase because she doesn't have a timeline for the rest of the project. Wanting to take a conservative approach, she factored in assumptions such as vacancy rates for office and residential space.
"In the end, I do not question that it's going to be very beneficial at full buildout, but I wouldn't hang my hat on their number, either. It's all assumptions-driven projections. You can't guarantee," Ramras said. "There's no reality. It's not accounting looking backwards – it's forward looking."
That said, here's what Gramor's economic impact study predicts, based on the current plans for full buildout of the 32-acre site. Those plans include 3,300 housing units, 1.2 million square feet of office space and 250,000 square feet of retail and mixed use space.
Temporary construction impacts:
Construction jobs: 5,730 jobs paying an estimated $53,460 per worker, totaling $306 million in labor income and $398 million in economic ripple effects.
The direct and indirect impacts of the construction would create another 3,254 jobs, $135 million in labor income and $234 million in economic ripple effects.
Total impact on Clark County's economy: about $1.2 billion.
Top industries affected by construction activity: construction, architectural and engineering firms, food service and drinking places, real estate firms.
Permanent ongoing annual impacts of the waterfront development after it's built:
5,538 direct jobs totaling $259 million in labor income and $337.6 million in economic ripple effects.
2,440 indirect permanent jobs paying $97 million in labor income.
Total annual output: about $844 million.
Ramras said she isn't comfortable forecasting that far out because things could change with the project. What if, in a future phase of the project, a 6-story building goes up rather than the 10-story building currently in the plans? What if the economy crashes again?
"You never quite exactly know," she said. "It's not like my picture is not correct and theirs is. … My assumptions are not meant to provide PR to them. They're more for us as a city to determine how comfortable the city is investing public money into a project today. My purpose is entirely different. We have to be conservative because we are the stewards of taxpayers' money."