"Dancing with the Local Stars" includes hot performance by fire marshal
"Dancing with the Local Stars" was Saturday, and before I get into who won and how much money was raised, you really need to see Vancouver Fire Marshal Heidi Scarpelli's entrance (and thanks to Paul Montague for posting pictures from the event on Facebook.)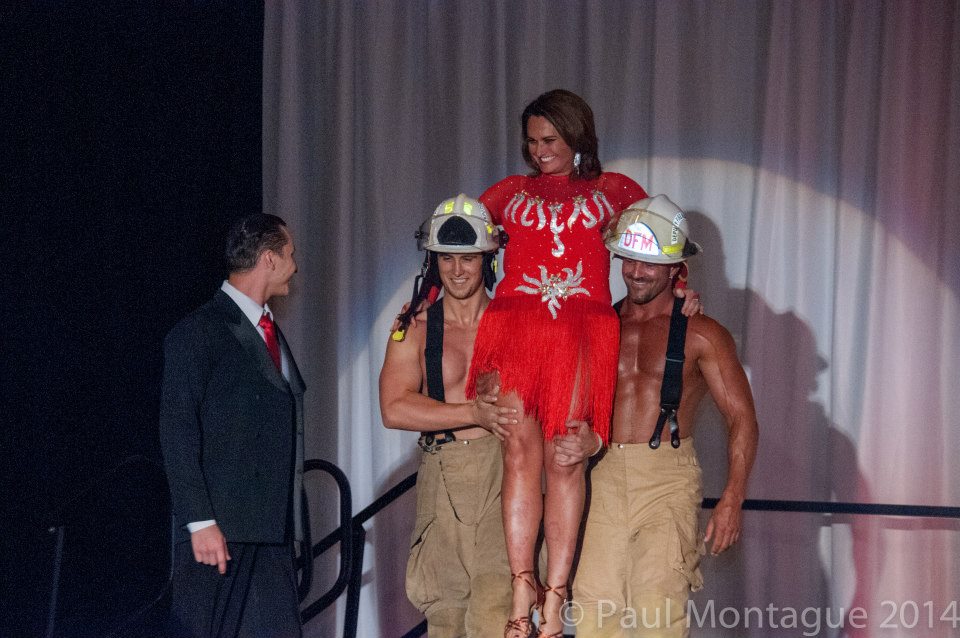 Scarpelli was escorted by deputy fire marshal Zane Norris  and Tim Bias, an insurance agent. I think Vancouver Fire Chief Joe Molina needs to make this type of entrance at city council meetings.
Scott Campbell, or, as I think of him, The Other Scott Campbell, won the event by raising the most money. Maybe it's because he's in waste management and money attracts money — that Tony Soprano always had a lot of cash, didn't he? — but Campbell raised a whopping $66,000. That's a record for the annual event, which started in 2006. In all, the eight dancers raised $154,000. Proceeds benefit the Fort Vancouver National Trust.
Here's Mr. Campbell, whose performance was deemed "Most Charismatic" by the audience of nearly 400 at Hilton Vancouver Washington. He performed a tango with Christina Mullen; all of the dance partners are Arthur Murray instructors.
Scarpelli won "Best Costume," while Patty Westby of Westby & Associates won for "Best Overall Dance Performance" and Vancouver police Sgt. Dave Henderson won "Fan Favorite." "Best Natural Talent," went to Katie Atkins-Castillo of Life Pilates Vancouver LLC while Dan Wyatt, owner of the Kiggins Theater won "Most Creative Performance."
Wyatt went for a "Star Wars" theme. (I am not sure who was in the Chewbacca costume, but I heard he or she moved remarkably well.)
To the surprise of nobody in the newsroom, Editor Lou was awarded "Most Outrageous Performance." His pre-dance skit included protesters.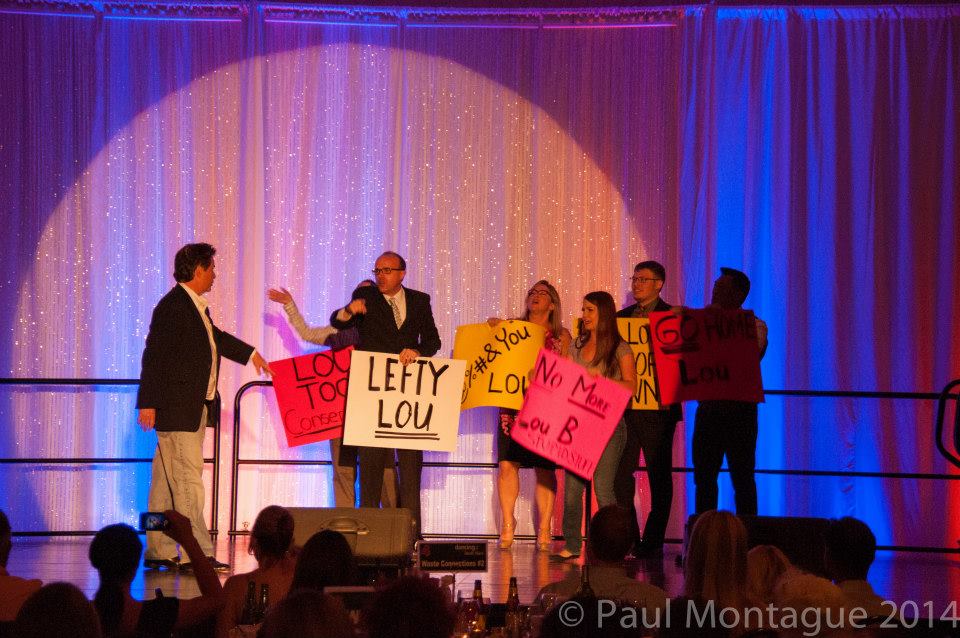 Finally, there was local historian, former city councilor and all-around treasure Pat Jollota, who won "Best Entrance." She makes a pretty good Queen of England, don't you think?
In a news release issued today by the Trust, Campbell (governmental and community affairs manager for Waste Connections), said he was humbled by the support.
"A heartfelt THANK YOU to all of you who supported the Fort Vancouver National Trust and my quest to be crowned champion of Dancing with the Local Stars," Campbell said. "So many to thank in the community. I am very humbled and could not have achieved this goal without their support."