Councilor Bill Turlay speaks for the trees

The Portland-based Intertwine Alliance recently had a feature headlined, "If Trees Could Speak," that highlighted what three communities are doing about urban forestry. The article included Vancouver and quoted Charles Ray, the city's urban forester.
The story did not include any pretend quotes from trees, but, hey, Vancouver City Councilor Bill Turlay needs no reason to seize the opportunity to talk about climate, one of his favorite topics.
In response to the Intertwine Alliance article, Turlay emailed City Manager Eric Holmes.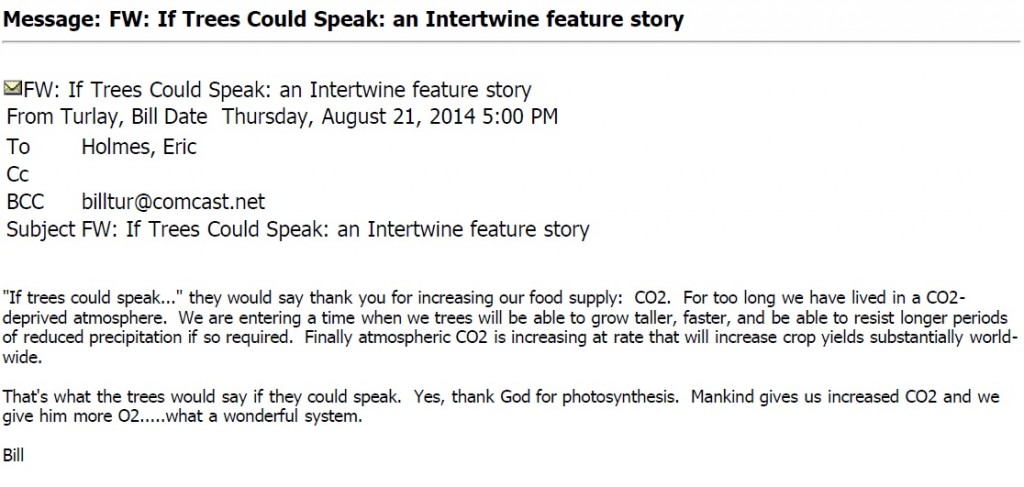 In a separate email, Turlay asked Holmes, "Do we have an official connection with this alliance? Do (we) provide them with any funding or do they get their funding from an Oregon source?"
The city, as a regional provider of trails and green ways, belongs to the group and pays $6,000 in annual dues, Holmes said.
We'll see if the trees, I mean Turlay, has anything to say about the $6,000.