Clark County may emulate Vancouver camping laws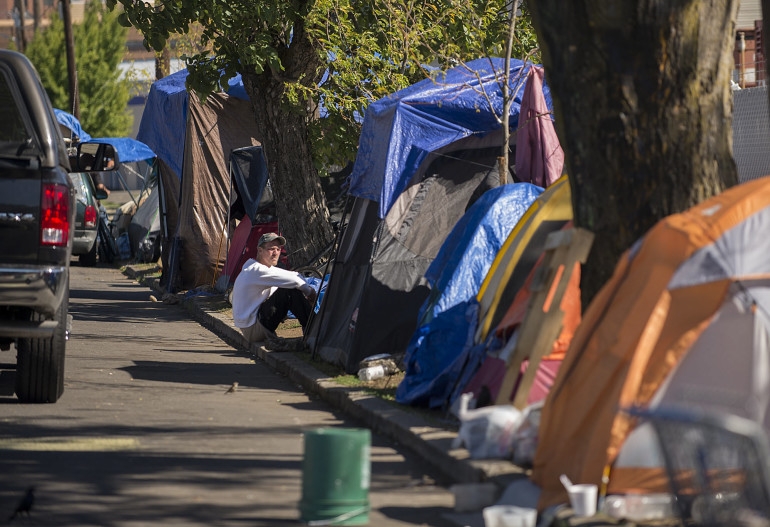 The Clark County Prosecuting Attorney's Office gave a legal thumbs up to Vancouver's anti-camping ordinance, suggesting it could be a model for a county policy.
The prosecuting attorney's office was asked to review whether the city's ordinance complies with the federal Martin v. Boise, Idaho, case. Issued in September 2018, the landmark decision by the U.S. 9th Circuit Court of appeals stated that enforcement of Boise's camping ban violated Eighth Amendment rights against cruel and unusual punishment because the city didn't have enough shelter beds.
But Vancouver's code passes muster, Deputy Prosecuting Attorney Leslie Lopez said in a March 5 memo to the Clark County Council and county management.
"Vancouver's unlawful camping ordinance does not appear to violate the Martin decision because Vancouver's camping ordinance only prevents camping during certain times; specifically, during the daytime hours when individuals would typically not need a shelter or a place to camp in order to sleep," Lopez wrote.
Lopez noted, though, that the county prohibits camping in parks at all times. Meanwhile, Vancouver only blocks it between 6:30 a.m. and 9:30 p.m. The county's prohibition could remain in effect under an anti-camping ordinance if overnight camping is available in other unincorporated areas.
The same would apply to the county's recently approved ordinance against sleeping in vehicles, according to Lopez.
Lopez also recommended that the county explore civil penalties as an alternative to criminal infractions. No case has decided yet whether such fines would violate the Eighth Amendment.
Earlier this year, and more than three years after the county was a defendant in its own lawsuit related to camping, the county council discussed a draft policy on removing property from homeless camps.
The county continues to work on its anti-camping and homeless camp cleanup policies. When finalized by county staff, they would appear in front of the council for a vote.