Caption contest winners: job candidates, internal politics and Anthony Weiner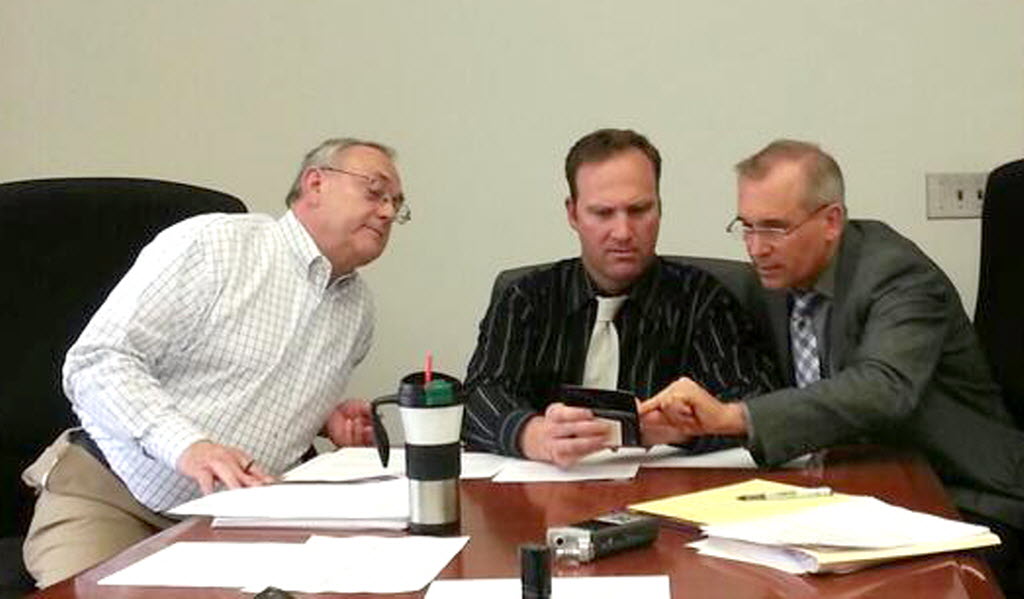 Last week we challenged our readers to come up with captions for this photo: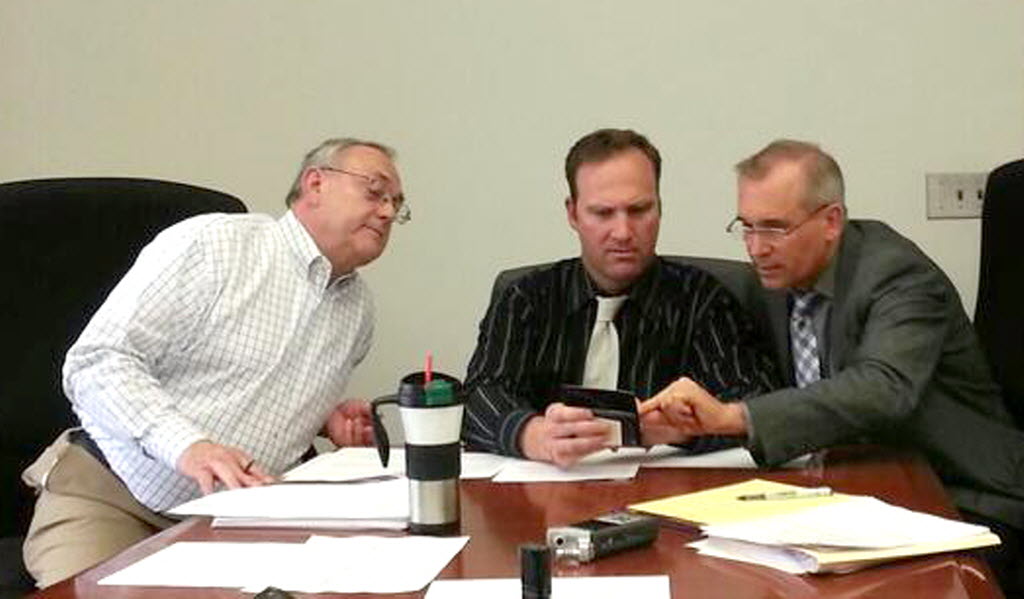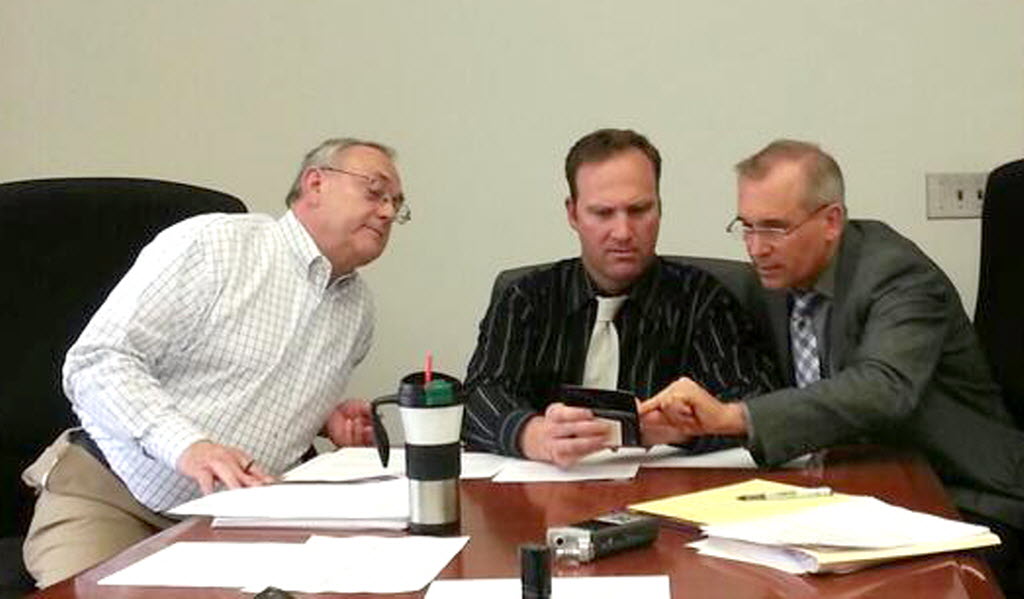 And we had a great response!
Unfortunately, Facebook ate a dozen of the comments. Kind of a bad time for that to happen, huh?
Still, we got some solid entries and I said I would pick a winner, so here we go.
Rory Bowman takes the Grand Prize with this caption: "This Anthony Weiner guy looks well-qualified…"
I liked this best as it worked in some current events. It also made me chuckle thinking of what they would be looking at on the phone in regards to Anthony Weiner. (If you must do a Google image search of this, be warned the results are likely NSFW.)
Congratulations Rory! I don't have a prize to give you! Or, I guess I have a Clark County lapel pin you can have. Email me if you want it. erik(dot)hidle(at)columbian(dot)com
First Runner-Up goes to Clark County Assessor Peter Van Nortwick for this gem: "Seriously, he raised our assessments that much? Doesn't he know we are the Commissioners?"
Very timely, Peter.
And our Honorable Mention goes to Jeff Amram, who cheated and submitted two entries: "See, Steve, it's Don when he was a baby. How could you resist that smile?" OR "Look, Steve, his resume completely fills the screen!"
For posterity, here's our other email submissions:
Tedine Roos: "Clark County commissioners consider proposals coming in via smart phone from neighborhood organizations willing to take on sheriff's dept. operations after revenue shortfall closes that agency."
Joe Clarke: "Look Guys, Lou didn't write about the M & M Boys this week thanks to the Italian actor guy's death."
Sue Clancy: "See Steve? Two plus two does not equal four, it equals whatever we say it does."
Philip Alford: "Here's a list of more proposed appointments without going through prescribed procedures."
John and Margie Preston: Stuart:" what button do I push to stop Mielke from bending that way?" Madore:" Quick, push this one; I want him to start leaning again to the right." Mielke: "zzzzz"