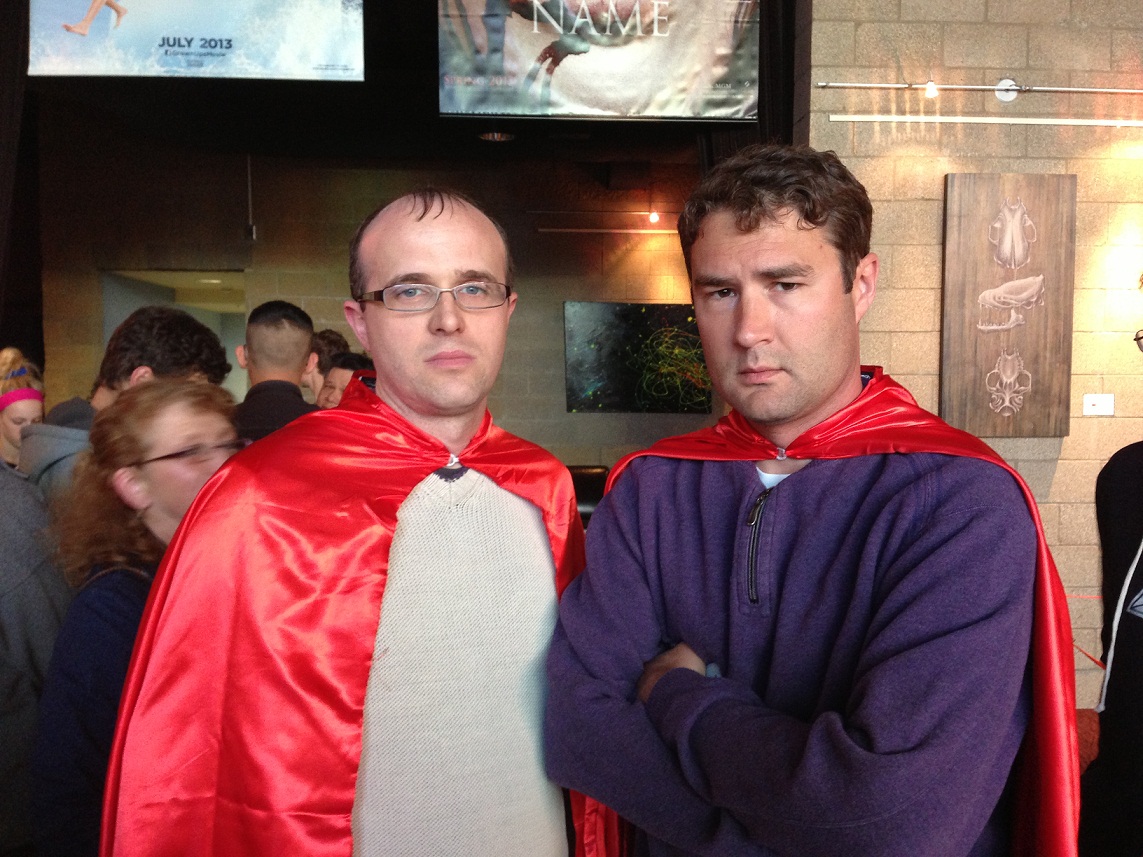 I haven't got details yet from Thursday's stud auction fundraiser, except that a couple bought Mayor Tim Leavitt's package for $1,600. His package includes taking three people to dinner in a limo, followed by a Patrick Lamb concert at Bethany Vineyards, plus gift certificates for spa treatments.  That was the second-highest bid of the night.
As far as I know, Leavitt kept his shirt on.
So while the city's most eligible bachelors were being bid on during a screening of "Magic Mike,"  — an event to raise money for "Dancing with the Local Stars" contestant Rob Cloke — two of the married "DWTLS" contestants were geeking out at a sneak preview of "Man of Steel."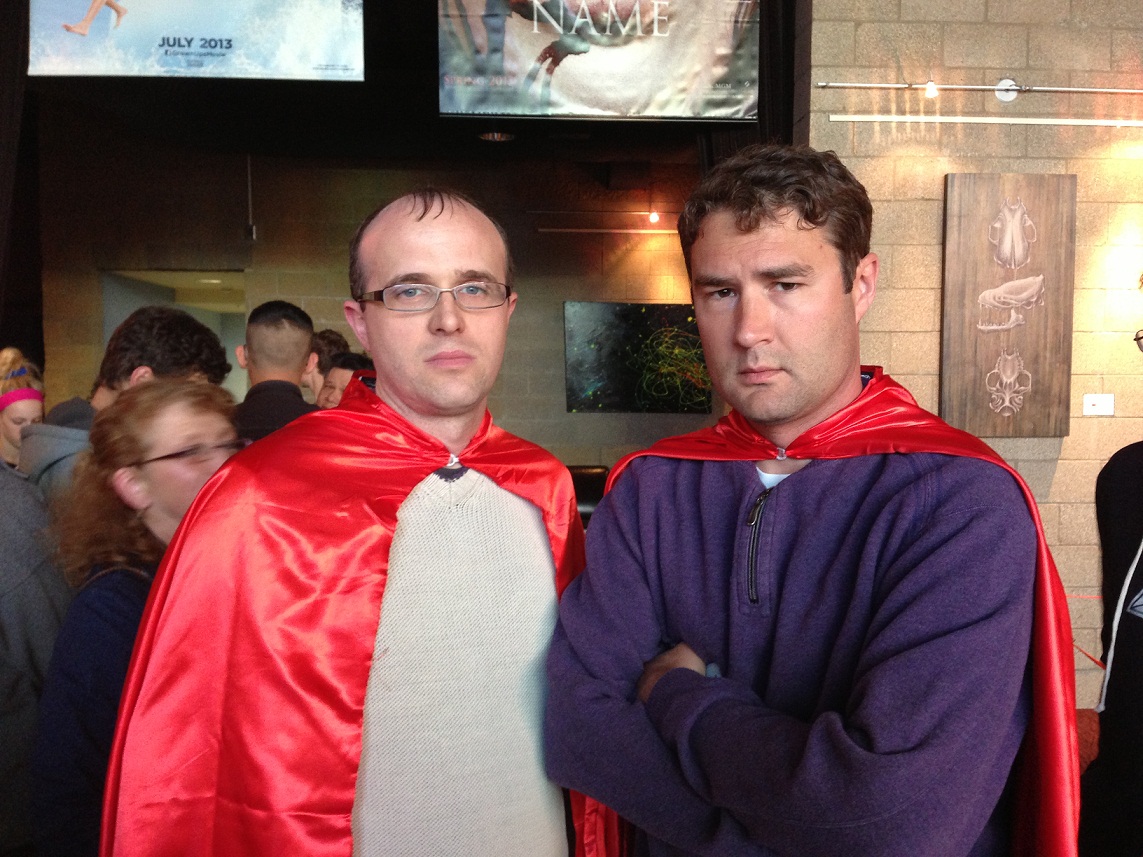 That's local dude Jim Mains, left, and "Boy Scout" Bart Hansen decked out in Superman capes.
Hmm. Boy Scout as Superman. Well, we know the most earnest member of the Vancouver City Council has saved ducklings, made his son save other skateboarders from rogue barkdust on park trails and defeated his own version of General Zod.
Have I missed anything? He also loves to talk about rescuing police and fire departments from budget cuts, but he's not a councilor who talks just to hear his own voice.
Among politicians, I consider that a superpower.
Below you can see the back view of Mains, Harrison Lynch and Hansen.
If only Hansen would wear his cape to Monday council meetings.