Benton backs The Columbian!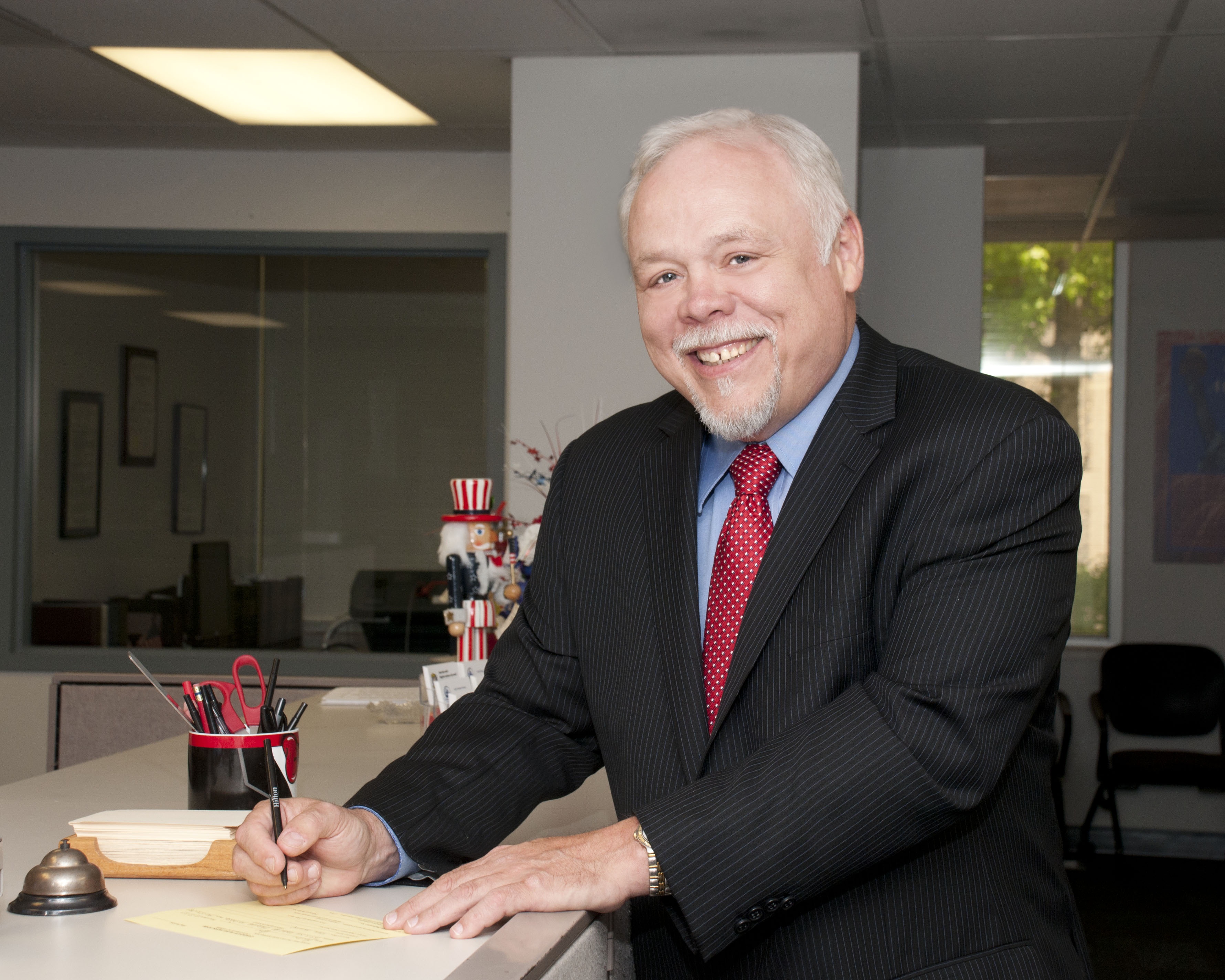 When an email titled, "Benton backs The Columbian …" appeared in my inbox, I had to double check the calendar. Yes, it's Cinco de Mayo, not April Fools' Day.
Benton, in his role as a state lawmaker, expressed disappointment that Clark County Superior Court Judge Robert Lewis ruled against the newspaper on May 2. 
Some background: I have a standing public disclosure request for Vancouver City Council emails, and I receive a batch of them every two weeks. (By email, that is. Don't be getting new ideas about that litter fee.) The city was prepared to give me an email labeled attorney-client privilege because Mayor Tim Leavitt forwarded it to City Manager Eric Holmes. The city gave C-Tran a heads up, and C-Tran's attorney, Tom Wolfendale, called Eric Stahl, our attorney, to ask if we would waive our request for the email.
Now — and maybe the Vancouver City Council needs a lesson on emails and the Public Records Act — but this was the second time this had happened. The first time the forwarding was done by a city councilor, and we let it go. This time, Editor Lou and our attorney thought it best to have a judge review the email to make sure Wolfendale doesn't have an overly broad interpretation of a rule that exempts attorney-client communications.
So Wolfendale had to ask for an injunction, which Lewis granted.
Just because we didn't want to take C-Tran's word that the email was exempt from the Public Records Act doesn't mean we don't believe Judge Lewis. The Columbian has no plans to appeal.
In Benton's press release, he managed to work in the Columbia River Crossing and pat himself on the back for a measure that earned him favorable press from the Oregon media. (Cough.)
I wonder if Benton knew that by saying he applauds the effort of "The Columbian," to use public-disclosure laws, he's really applauding me (because it's my public disclosure request) and Editor Lou. I can't say for certain we are Benton's least-favorite Columbian employees, but when Benton was talking to county reporter Tyler Graf last month, he called me a "bitch" and Lou "lazy." He also called Erin Middlewood a "fake reporter." (He probably wasn't fond of this story). Middlewood said that was an upgrade, as he once called her "garbage."
I had to laugh.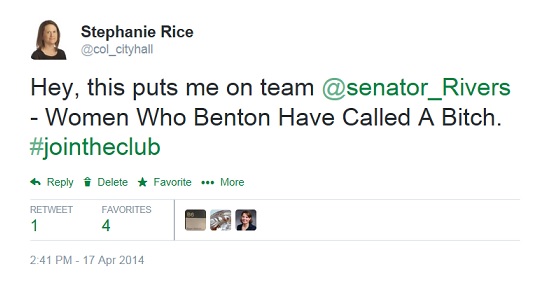 And I stand corrected. He called Senator Rivers a "trashy, trampy-mouthed little girl," or, excuse me again, he said she was only acting like a trashy, trampy-mouthed little girl.
Here's the full press release:
SENATOR DON BENTON
Deputy Senate Leader
17TH LEGISLATIVE DISTRICT – WASHINGTON STATE SENATE
For Release:                                            Media Contact:
Benton backs The Columbian in public-records request
Vancouver lawmaker says judge should have erred on side of public disclosure
OLYMPIA…

Sen. Don Benton

today voiced support for The Columbian after a Clark County Superior Court judge blocked the Vancouver-based newspaper's effort to obtain the release of a secret e-mail between the board members at C-Tran, the county's public-transit agency.
"If there is any agency that could use a dose of public disclosure and sunshine, it's C-Tran," said Benton, R-Vancouver. "Let's not forget that in recent years we have seen the C-Tran board attempt to force light rail on the citizens of Vancouver against their will, through schemes to put a light-rail tax proposal in front of some but not all voters in the C-Tran district. We've even seen the rightfully-labeled 'Gang of Five' members secretly conspire with Tri-Met in an effort to force Washington's participation in the failed Columbia River Crossing project through use of eminent domain."
Benton introduced

a measure

during the 2014 legislative session to prevent the type of eminent-domain abuse C-Tran had perpetrated with its counterpart across the Columbia, by cutting a deal that gave Portland's transit agency, Tri-Met, the right to take private property in Clark County for public use. The Senate's passage of Benton's bill was credited by Oregon news media with being a key factor in the Oregon Legislature's decision to drop a "go-it-alone" plan to move forward with the CRC as designed.
"C-Tran has repeatedly attempted to work around the public and keep Clark County residents in the dark," said Benton. "The Columbian's attempt to shed some light on what the C-Tran board is doing and how its actions impact the taxpayers of Clark County is a welcomed and much-needed move."
Judge Robert Lewis reviewed the email at the request of The Columbian; he ruled the contents of the message from C-Tran's attorney, which were forwarded to Vancouver's city manager, could be withheld because the e-mail fell within the attorney-client privilege exemption from disclosure under the state Public Records Act. Others had argued that the forwarding of the message by Vancouver Mayor Tim Leavitt, who serves on the C-Tran board, constituted a waiving of the attorney-client protection.
Despite the judge's finding, Benton applauded the efforts of The Columbian, and others, to use open-records law to inform Clark County citizens about C-Tran's activities.
"If The Columbian is trying to keep a close eye on what C-Tran is attempting to do behind closed doors, I support that effort," said Benton. "Given the option, the court should have erred on the side of the public's right to know."