Anti-McCauley article distributed to employees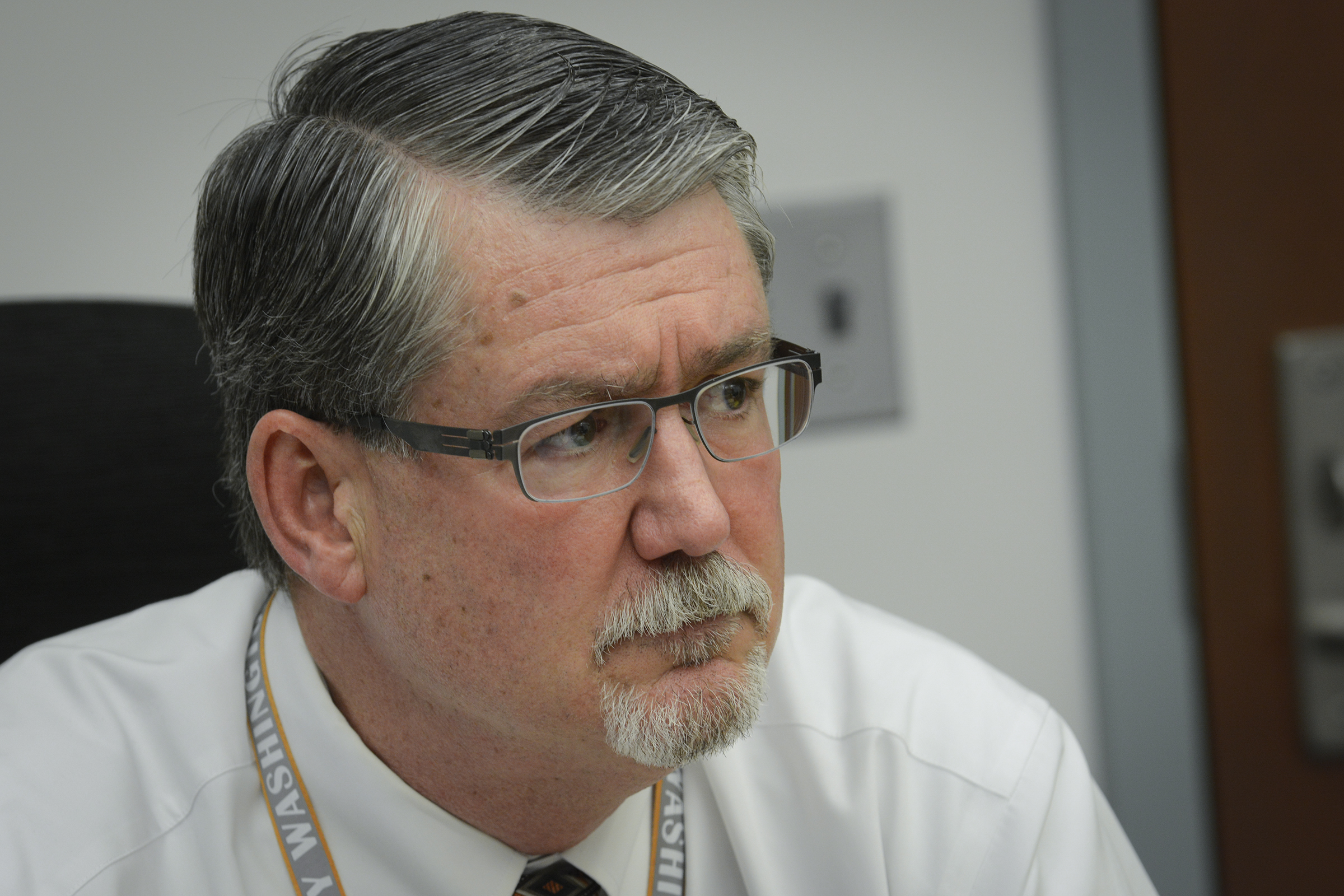 Clark County employees returned to their cars at the end of the work day Tuesday to find articles lambasting Acting County Manager Mark McCauley left on their windshields, according to multiple reports from staff.
I've received multiple notes from county employees, who did not wish to be identified, who said every single car in the Public Service Center parking lot was plastered with an article entitled "Real Problems with Clark County's Senior Employee" from conservative-leaning blog ClarkCounty.info.
Council Chair Marc Boldt, no party preference, brought a stack of what looked to be about 100 to Wednesday's board time meeting. I was also handed a copy of the article by a man passing them out to meeting-goers prior to Tuesday's County Council hearing, at which the divided council approved a $6,750 contract to review McCauley.
"(McCauley) is a poor to marginal leader with a tendency to fly off the handle, yell and intimidate county employees," reads the article, which has no byline. "He's also reportedly quite inconsistent with how he treats people and is thin-skinned."
New conservative blog on the scene
ClarkCounty.info is relatively new on the scene. It was launched by Republican precinct committee officer Mark Engleman and a crew of conservative writers earlier this year, presumably to provide a foil to the lame-stream media (which includes, uh, this blog).
And with the increasing tension between "the liberal majority," – a nickname critics have granted to Republican Councilors Julie Olson and Jeanne Stewart and Chair Marc Boldt, no party preference – and Republican Councilors David Madore and Tom Mielke, there's certainly been plenty of material.
"Further Decline in Clark County Government," reads one headline.
"Rural Citizens Brazenly Ignored by County Councilors Boldt, Olson, and Stewart," proclaims another.
Olson responds
This article lists "poor leadership," "inappropriate collusion," "mixed performance" and a potential "conflict of interest" resulting from a $500 campaign donation the Public Disclosure Commission reports McCauley's wife made to Olson's 2015 council campaign.
The article also claims efforts are underway to offer McCauley a multi-year contract, "probably with terms that confound the council's (and citizen's) ability to remove him if there are problems."
"This is either sheer incompetence, pre-arranged collusion with the current administrator, or both," the article says."
I haven't heard anything about any details of McCauley's contract – which may have something to do with the fact that the council hasn't publicly discussed what any potential contract may look like – but Olson did address this claim of a multi-year contract Tuesday after she was accused by ClarkCounty.info contributor Sean Emerson of essentially trying to do McCauley a favor.
"Any conversations I have had around a multi-year contract are based on my experience on the school board and the superintendent hiring process that we had at the time, and the types of contracts that we employed with superintendents," she said. "Not with regard to Mr. McCauley in particular."