Another committee for Herrera Beutler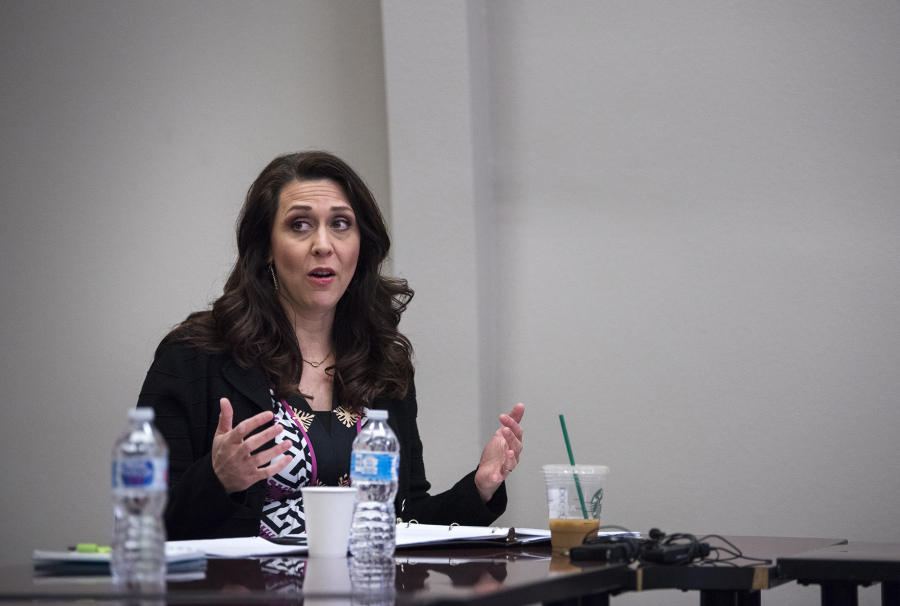 Southwest Washington's congresswoman joined another legislative committee this week.
Rep. Jaime Herrera Beutler, R-Battle Ground, was appointed to the U.S. Joint Economic Committee for the 116th Congress. The committee is a bipartisan, dual-chamber panel that reviews national economic conditions and forms policy accordingly.
In a prepared statement, Herrera Beutler said she'd been "laser-focused" on economic policy since she was first elected to represent Washington's 3rd congressional district in 2010.
She said she was "creating a better economic future by championing legislation to spur better-paying jobs, lowering taxes to help employers reinvest capital in their workers, and seeking solutions to improve health care for Southwest Washington families.
"It's an honor to serve on the U.S. Joint Economic Committee where I will continue to seek solutions that result in higher paychecks and plentiful job opportunities," she said in the media release.
Herrera Beutler is also the ranking member of the Appropriations Legislative Branch Subcommittee, and she serves on the House Appropriations Labor, Health and Human Services, Education, and Related Agencies Subcommittee — or LHHS, for anyone who ran out of breath just reading that.
She was appointed to the Joint Economic Committee on Tuesday by House Republican Leader Kevin McCarthy, R-Calif. In the media release, McCarthy cited Herrera Beutler's recent push of the CHANCE in Tech Act as a reason for her appointment.
"Jaime is leading American workers into the 21st Century with vision and strategy. Most recently, Jaime reintroduced the bipartisan Championing Apprenticeships for New Careers and Employees in Technology (CHANCE in Tech) Act, which aims to create training programs in STEM fields to address a growing skills gap that is leaving middle class Americans behind while American technology companies charge forward. With this foresight, along with her history of supporting small businesses that create jobs in southwest Washington, Jaime will bring a unique and experiential perspective to the Joint Economic Committee," McCarthy wrote.
Other Republican members of the Joint Economic Committee include Sen. Ted Cruz of Texas and Sen. Mike Lee of Utah. Sen. Amy Klobuchar, D-Minn., also sits on the committee. Earlier this month she partnered with Herrera Beutler to introduce a $100 million child care bill, which Herrera Beutler promoted in a meet-and-greet at the YWCA yesterday.