Alexa Efraimson's latest honor: Her own day
Alexa Efraimson hasn't yet graced the cover of a Wheaties box, but maybe this is the next best thing on a local level.
On Monday, the Camas City Council will officially declare Aug. 8 Alexa Efraimson Appreciation Day in honor of the young Camas High School runner's prolific accomplishments over the past year. Efraimson was named Gatorade's national girls cross country runner of the year, making her one of a dozen teens in the running for Gatorade's two high school athletes of the year.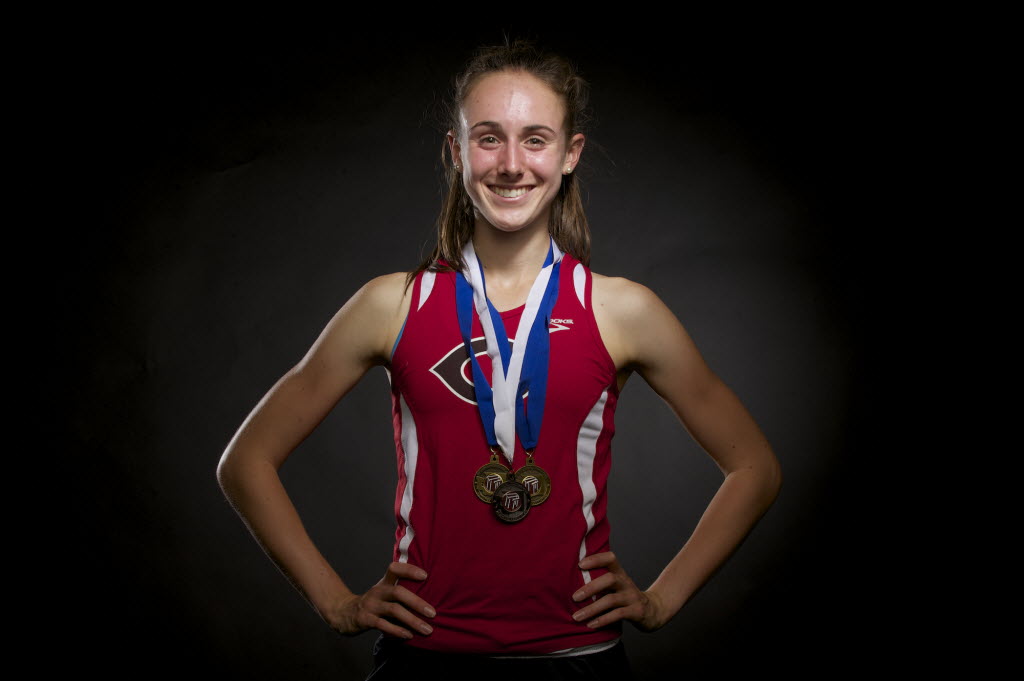 She's the first athlete from a Clark County high school to ever be selected as Gatorade's national athlete of the year for any sport. And she's the second female from Washington to earn the distinction.
Her success continued into track and field this spring. She recently set a national prep record for the 1,600-meter run and won the state title in the Class 4A 800 meters with the second best prep time in the nation this season. And so on, and so on… You can see where this is going.
"I would not be surprised if we watch this kid in the Olympics someday, and we say, 'Hey, she's from Camas,'" Mayor Scott Higgins said. "We're really proud of her."
Appreciation days don't come along very often in Camas, but Mayor Scott Higgins likes to show off some hometown pride whenever he sees an opportunity. When the Camas High School football team went to the state championship last year, the city honored the players with an appreciation week.
"To me, it's just more exciting things coming out of the families that live in Camas," Higgins said. "We're excited to see the success they're having and they all kind of help build that brand of Camas."
Higgins said the idea sort of snowballed out of conversations with Councilor Don Chaney and a friend in the Camas School District. The city also plans to recognize Efraimson's academic success – a 3.83 GPA – and her volunteer work with Zion Lutheran Church among other contributions to the community.
"She's the kind of kid you want to draw attention to and say 'That's the way you live life,'" Higgins said. "You do your best, you're a good citizen and you're well rounded."