Oven-Fried Zucchini Chips with Basil Dipping Sauce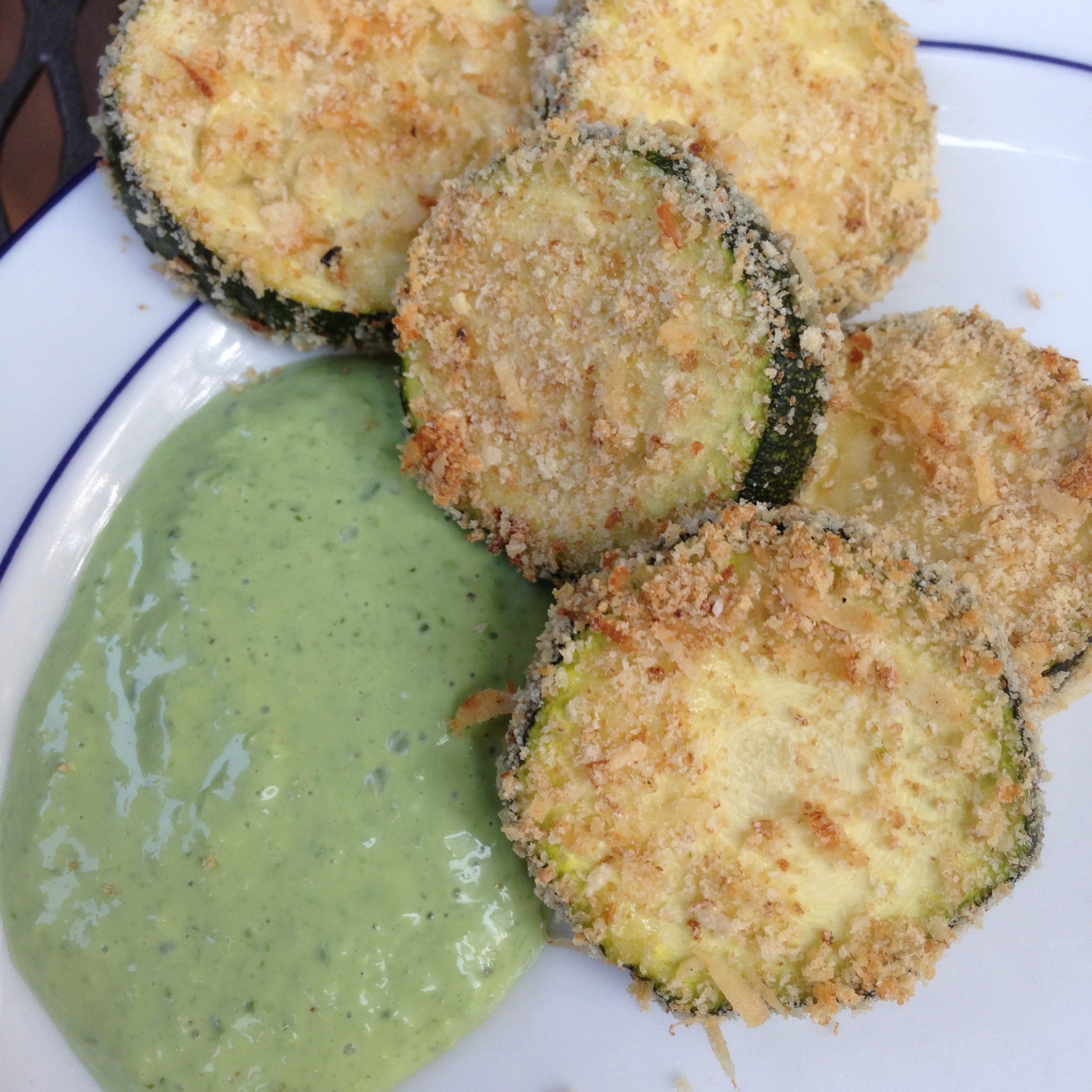 Anyone else facing an excessive bounty of misshapen zucchini from his or her summer garden? Though I can't seem to grow zucchini in a normal shape, it still tastes great, and is one of my favorite summer vegetables. However, you can only eat so much zucchini bread, and even grilled zucchini can become bland. Plus, the neighbors will eventually figure out who is leaving all the zucchini on their porch. Try these oven-fried zucchini chips as a healthier alternative to French fries or onion rings, and as a fresh way to use your zucchini!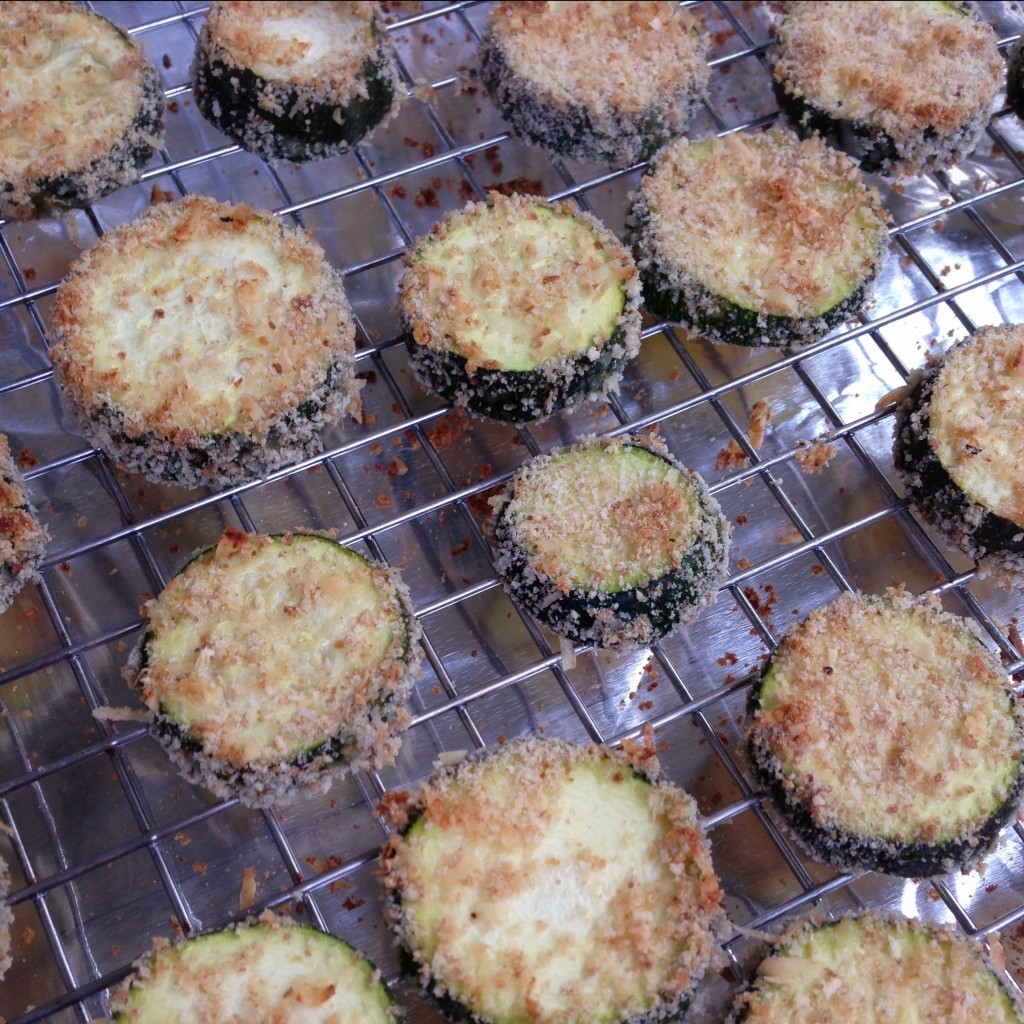 Oven-Fried Zucchini Chips with Basil Dipping Sauce
Serves 2-3
Ingredients:
Non-stick cooking spray
1 cup seasoned breadcrumbs
1/2 cup Parmesan cheese, freshly grated
1/2 teaspoon salt
1/2 teaspoon onion powder
1/8 teaspoon freshly ground black pepper
1/3 cup skim milk
2 small zucchinis, cut in 1/4-inch-thick slices
For the sauce:
1/2 cup fat-free sour cream
3 tablespoons light mayonnaise
3 tablespoons fresh basil, chopped
1 scallion, chopped
1/2 clove garlic
1/2 teaspoon Worcestershire sauce
Directions:
1.  Preheat oven to 425° F. Spray a large oven-proof wire rack with non-stick spray and set on a foil-lined baking sheet.
2.  Whisk together bread crumbs, Parmesan cheese, salt, onion powder and pepper in a medium bowl. Place milk in a separate shallow bowl.
3.  Dip zucchini slices in milk then in breadcrumb mixture patting the crumbs on. Place slices on wire rack. Repeat until all are coated.
4.  Bake for 30 minutes or until golden brown.
5.  Meanwhile, make the dipping sauce by pulsing all of the sauce ingredients together in a food processor.
6.  Serve immediately with dipping sauce.