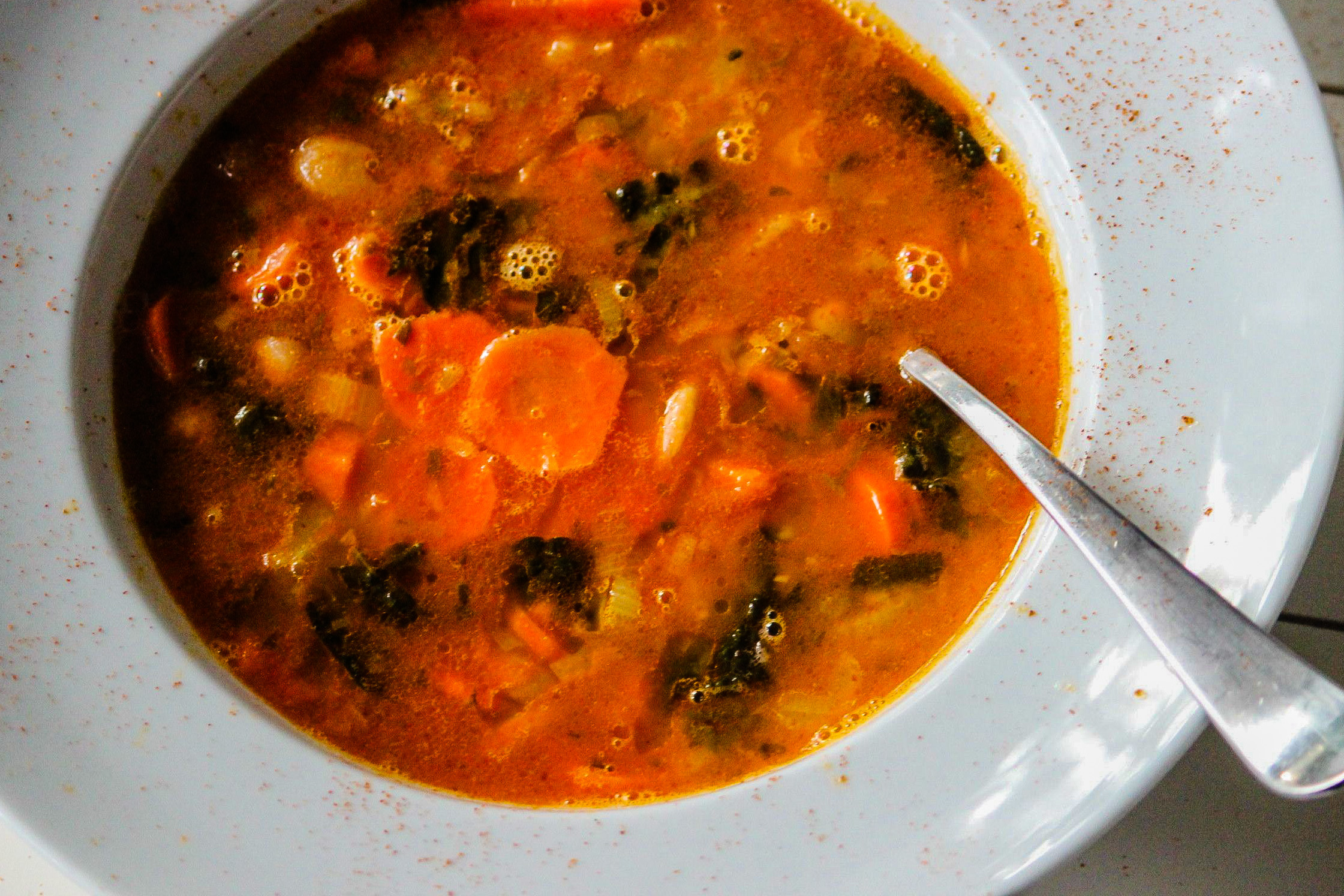 Last week, I finished planting all of my new plant acquisitions with Barnaby's help and uncovered our front walkway.   My Pirate was ecstatic.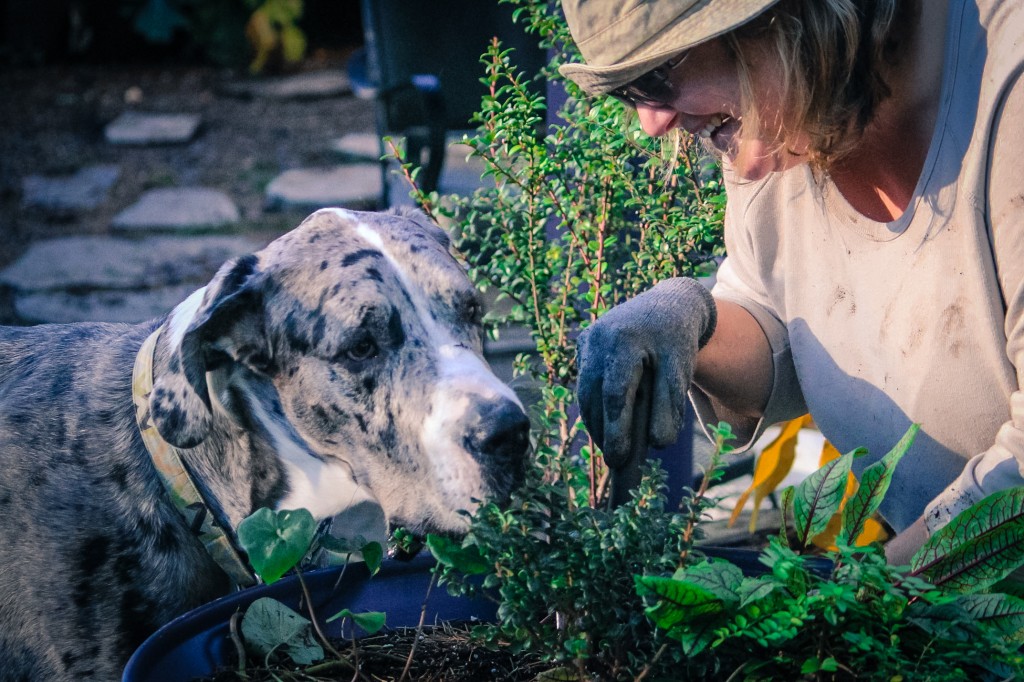 The very next day a windstorm blew in with 50+ mile-per-hour gusts and stuck around for over 24 hours. The roaring winds knocked over large fir trees and fences throughout our neighborhood. Then the weather folks forecasted a major winter storm with six inches of snow followed by freezing rain. So, I nestled my camera battery in its charger and decided to make a massive batch of soup.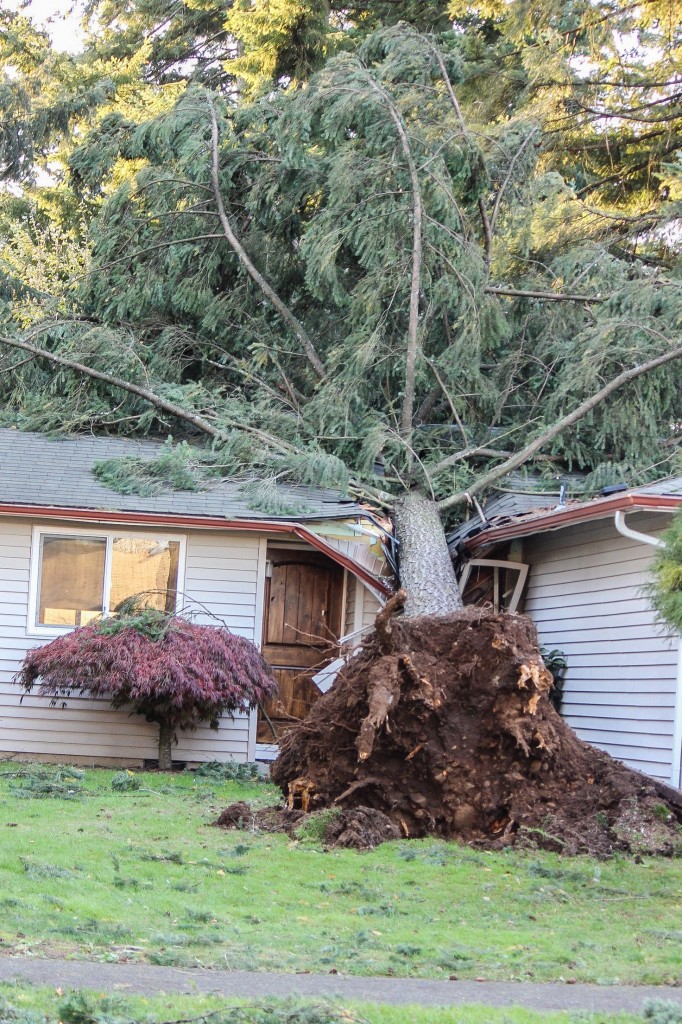 I dug through my pantry and was inspired by a jar of tomatoes that one of the Crony Brothers canned and shared with me. Isn't he sweet? I had tucked it away for a special occasion and the moment felt right. I went outside with a flashlight and harvested kale, leeks, and herbs out of My Victory Garden. A few cars slowed down to investigate me and I waved at them.
Once inside, I went to town using my new knife skills that I had learned at a couples cooking class at Portland Culinary Workshop with my dog-park friends. I had no idea that I'd been holding a knife wrong my entire life until the chef, Melinda, adjusted my grip forward on the blade by an inch. This small adjustment has made chopping vegetables fun and fast. I felt as ebullient as Julia Child in the onion-chopping scene in Julie and Julia.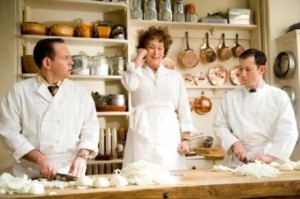 The winter storm only spat out some ice pellets and snow flakes to add some sparkle to the garden. But, the minestrone satisfied our appetites and kept us warm through the cold wave that dropped the night temperatures into the teens. My garden leaves were only started to shift into their autumn brightness and now they appear to be freeze dried in place. I'll have to wait until spring to see what survived the early winter onslaught. In the meantime, I'll stay warm with another bowl of soup.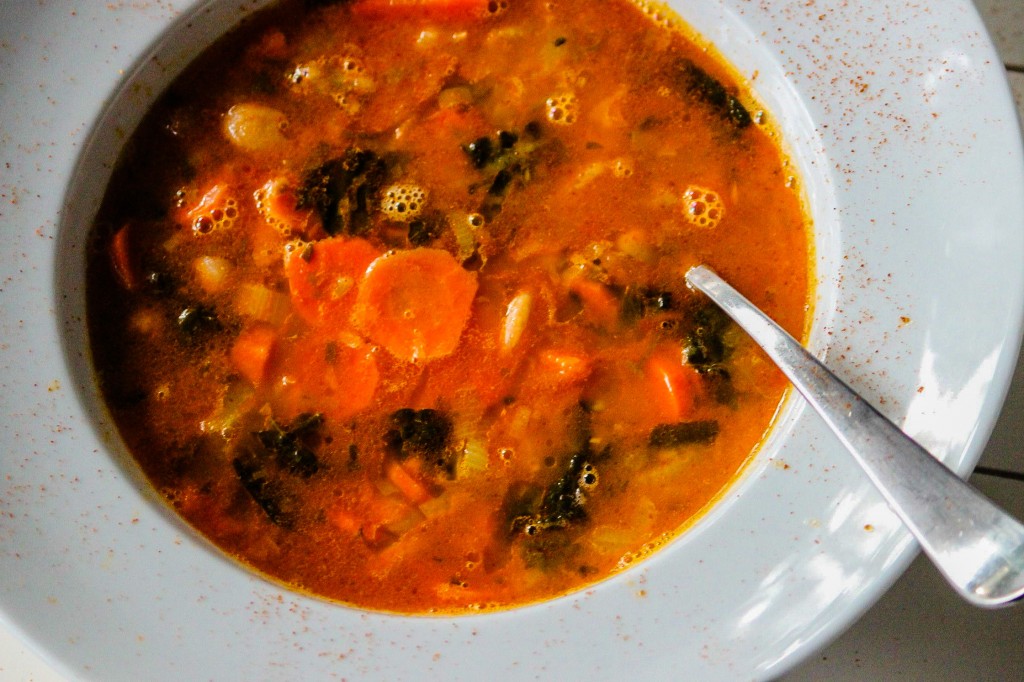 My Minestrone Soup
I let my garden and pantry guide the creation of this soup. I could have added pasta or croutons to thicken it, but I didn't. Instead, I served my soup alongside grilled cheese sandwiches filled with Tillamook Extra Sharp Cheddar.
1/3 cup of olive oil
5 carrots
4 stalks of celery—preferably the heart
2 leeks
5 cloves garlic—pressed through garlic press
red pepper flakes—up to 1 Tablespoon
big jar of canned tomatoes
4 cups of chicken stock
4 cups of water
parmesan rind
4 cans of beans—2 cannellini and 2 garbanzo
big bunch of kale out of garden
½ bunch of parsley chopped up
thyme
bay leaf
salt and pepper
parmesan rind
Heat oil in a soup pot over medium heat and add the carrots, celery, and leeks. Cook for 10 minutes.
Boil salted water in a separate pot. Prep the kale by removing the hard center stem. Chop up. And boil for 3 minutes in salted water and strain.
Add the garlic and red pepper flakes and cook for a minute or two until you can smell their aroma. Slowly add the canned tomatoes by smashing them in your hands. Add the chicken stock and water. Then add the remaining ingredients of beans, prepped kale, parsley, thyme, bay and parmesan rind. Bring to a simmer and cook for 40 minutes.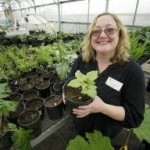 Hello! My name is Laura Heldreth and most days you can find me playing in my kitchen and vegetable garden.