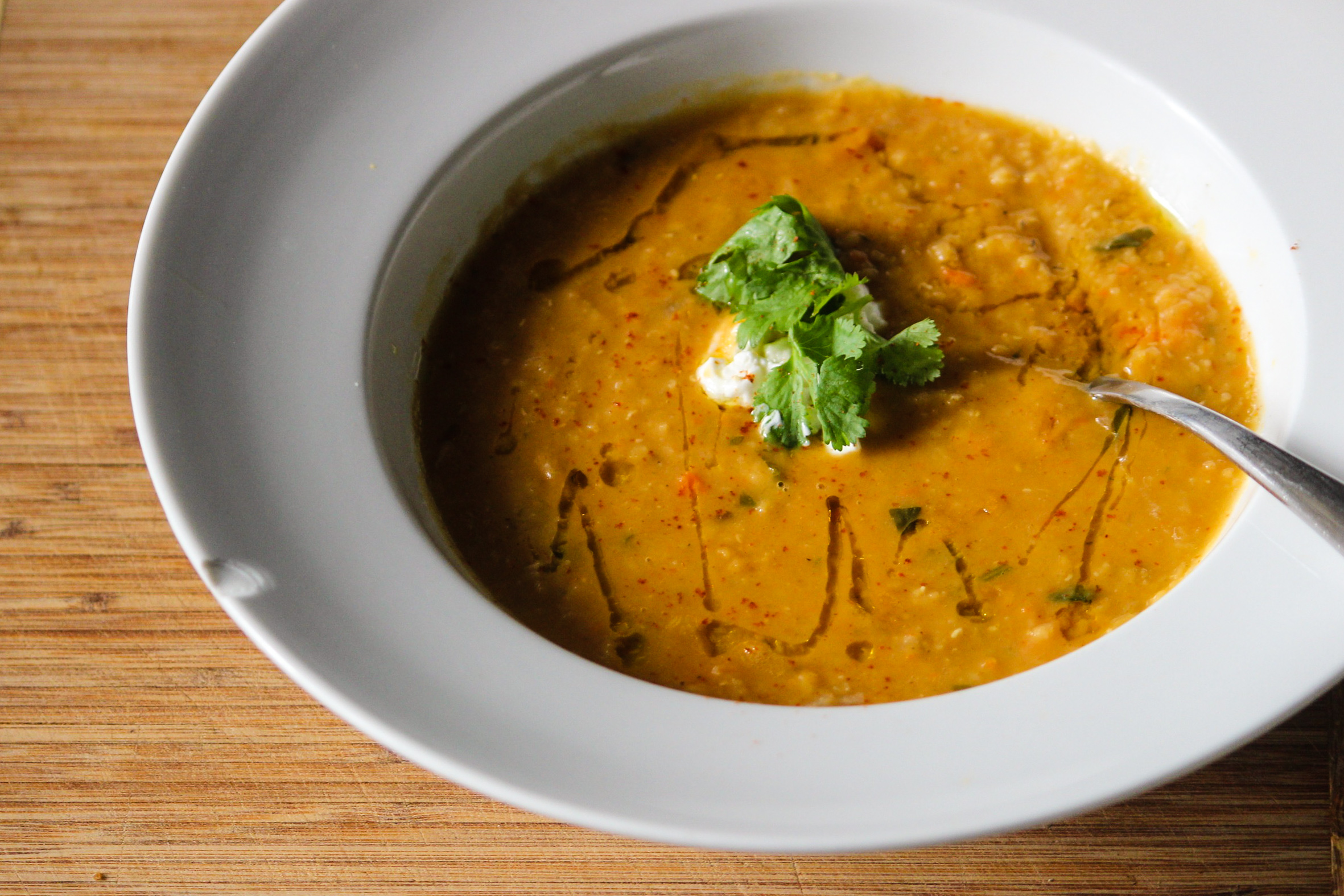 A windstorm is blowing in and the fir cones dropping on our new pergola roof sound like bombs going off. The Assistant, Sadie, is hiding in the bathtub and I'm the idiot sitting out under the pergola listening to the breeze blow through the fir trees and the crows angrily complain. So far, we've only seen a hint of the promised 60 mph wind gusts. I love a good storm, but we haven't attached our pergola to the patio yet. I'm crossing my fingers for no lift off.
This week has been a long succession of rainstorms. We received almost two inches of rain in 24 hours, which my garden happily soaked up. I'm seeing very little autumn coloring in my tree leaves before they drop off in clear relief. Waiting for a storm is fun. I've gathered up candles and a flashlight just in case we lose power. And we still have some soup in the fridge.
We've been living off a batch of Melissa Clark's, Red Lentil Soup with Lemon. It is a lovely soup perfect for warming your soul and elegantly feeding last-minute guests.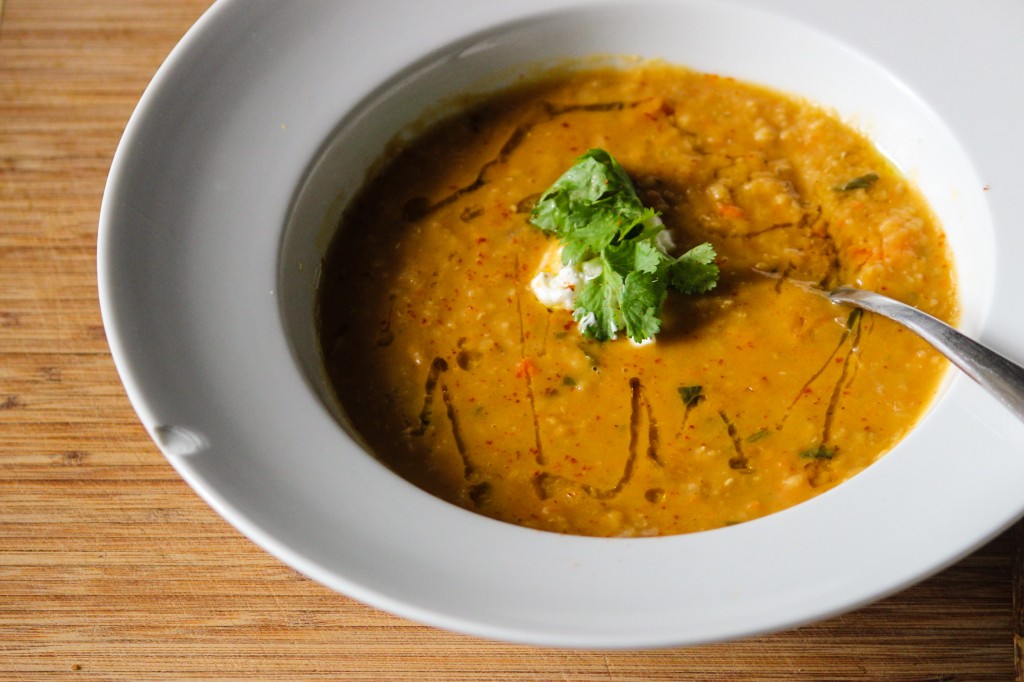 I love reading Melissa Clark's cookbooks. She shares a story with each recipe and tells you how to successfully make a dish including all her tricks and techniques. She doesn't abandon you mid-step.
Red Lentil Soup with Lemon has sustained me through celebrations and the flu. Unlike the muddy tasting lentil soups of my childhood, this recipe has layers of flavor based on the umami foundation of the caramelized tomato paste with cumin. The final squeeze of lemon brightens the warm spicy flavors and I only partially purée my soup with an immersion blender so that I can still find chunks of carrot on my spoon. To serve it, I pour a quick drizzle of oil across the top of the soup bowl followed by a sprinkle of cayenne pepper and possibly a few pinches of goat cheese. On the side, I offer grilled cheese, buttered crostini, homemade crackers, or custard filled cornbread. It's your call.
The winds are kicking up and I'm back inside. A branch just fell on top of the pergola roof with a shudder and all 160 pounds of Barnaby, my Great Dane, jumped on my lap/laptop. We're hunkered down and ready for a bowl of soup. Please cross your fingers that my pergola roof doesn't fly away!
Red Lentil Soup with Lemon
by Melissa Clark
4 Tbsp. olive oil, plus additional good oil for drizzling
2 large yellow onions, chopped
2 garlic cloves, smashed and peeled
2 Tbsp. tomato paste
2 tsp. ground cumin
½ tsp. kosher salt, or more to taste
A few grinds of freshly ground black pepper
Pinch of cayenne or Aleppo pepper, or more to taste
2 quarts chicken or vegetable broth
2 cups water
2 cups red lentils, picked through for stones and debris
2 large carrots, peeled and diced
Juice of 1 lemon, or more to taste
1/3 cup chopped fresh cilantro
Warm the olive oil in a soup pot over medium-high heat with the garlic cloves until the oil shimmers. Remove the garlic cloves. Then add the onions and sauté them until they are golden. Add the tomato paste, cumin, salt, pepper and cayenne, and cook stirring constantly for 2 minutes or until the mixture deepens in color. Add the broth, water, lentils, and carrots. Simmer for 30 minutes or until the lentils and carrots are soft. Taste and adjust seasoning. Puree the soup with an immersion blender until roughly half the soup has been pureed. Stir in the lemon juice. Serve in a soup bowl drizzled with good olive oil and a dusting of cayenne.  Enjoy.
(Update: the pergola roof survived!)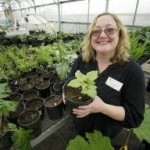 Hello! My name is Laura Heldreth and most days you can find me playing in my kitchen and vegetable garden.