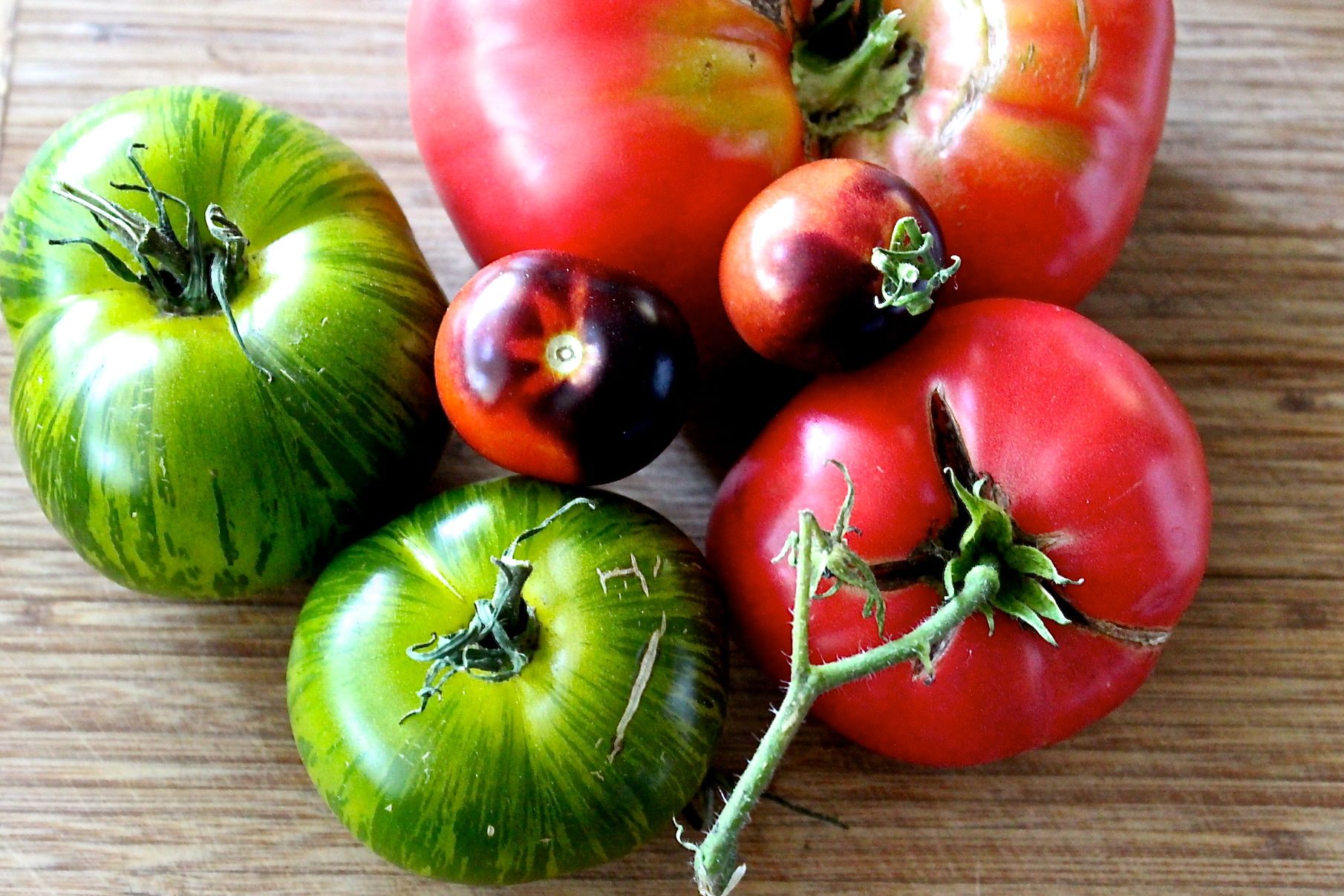 We do not eat BLT's in our home, oh no, we eat Tomato Bacon Sandwiches.  It's important to have your priorities straight during the heirloom tomato season.  My favorite heirloom tomatoes, Pink Caspian and Green Zebra tomatoes, are pouring out of My Victory Garden right now.  So, I bought a loaf of  cheap white bread, Best Foods Mayo, and Applewood Bacon.  And we have dined like royalty.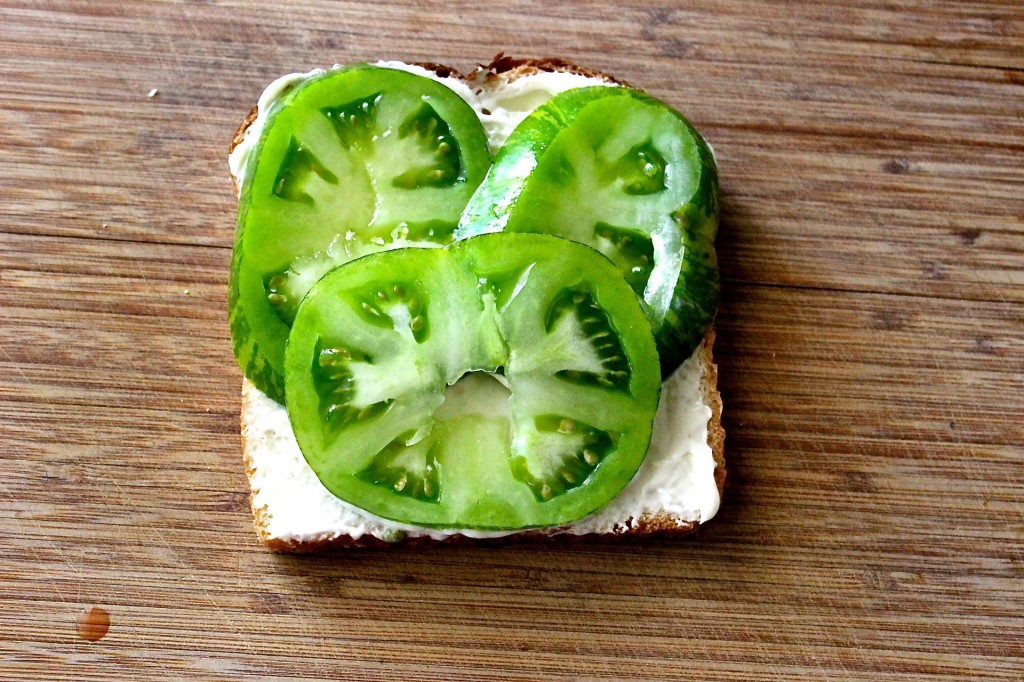 When I'm out front, I've been offering tomatoes to pedestrians walking through my garden.  And the first words out of their mouths is, "Are they yours?"
Every time.   It's tempting to say "no" and see what happens next.  Will they scold me, call the police, or join me?  Every summer, I get accused of stealing produce out of my garden by well meaning pedestrians.  They assume that a retiree grows my garden, not me.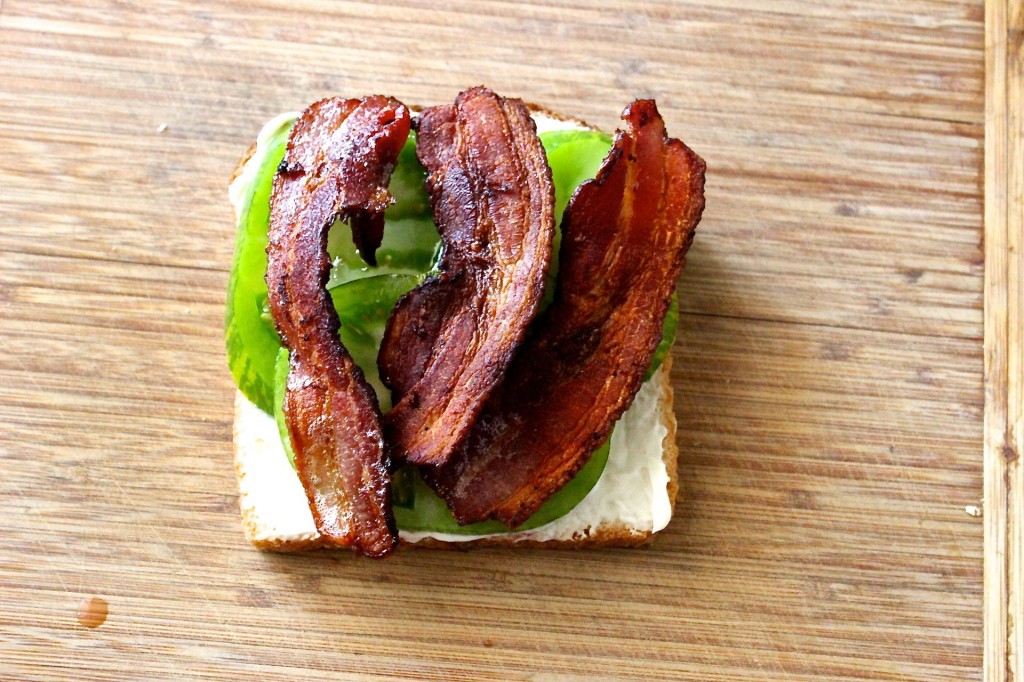 Tomato Bacon Sandwich
heirloom tomatoes, sliced
white bread, two slices
Applewood Bacon, 3 to four slices
Best Foods Mayo
Generous pinch of kosher salt and pepper
While your bacon is frying up in a skillet over medium heat, swipe a thick layer of mayonnaise on the bread.  Then lay the thick slice or slices of tomato on top of the bread.  Sprinkle a generous coating of salt on the tomato followed by a few grinds of fresh black pepper.  Let sit.  This allows the tomato to absorb the mayonnaise and salt.
Blot the cooked bacon on a paper towel then pile on top of the tomato.  Top it with the other slice of bread.  Press down gently on the sandwich. Cut it in half.  And savor it.  (We'll overlook any slurping noises that you make.)  Serve with potato chips and an ice cold beer.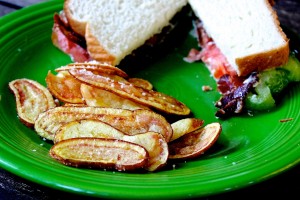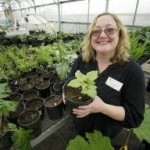 Hello! My name is Laura Heldreth and most days you can find me playing in my kitchen and vegetable garden.