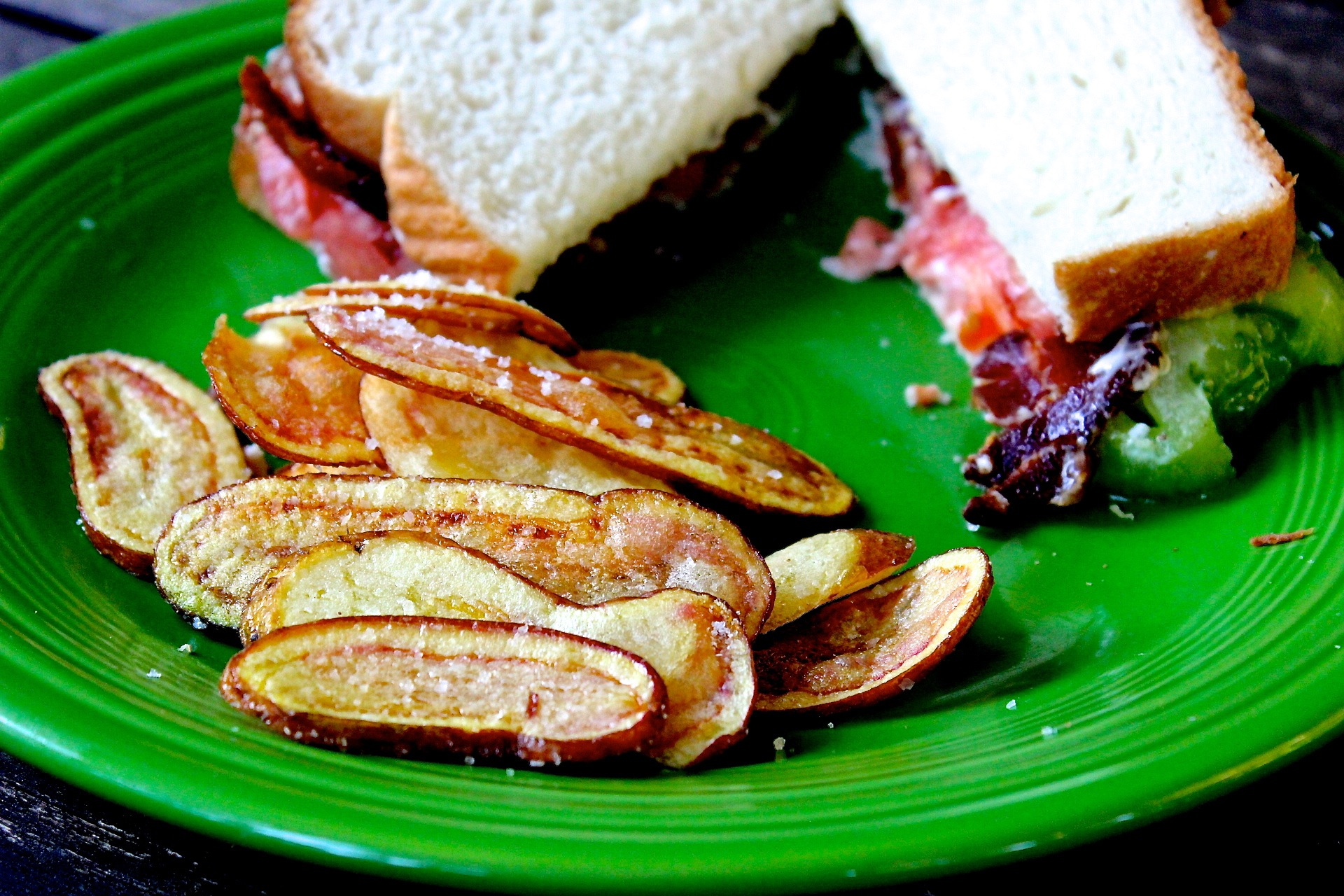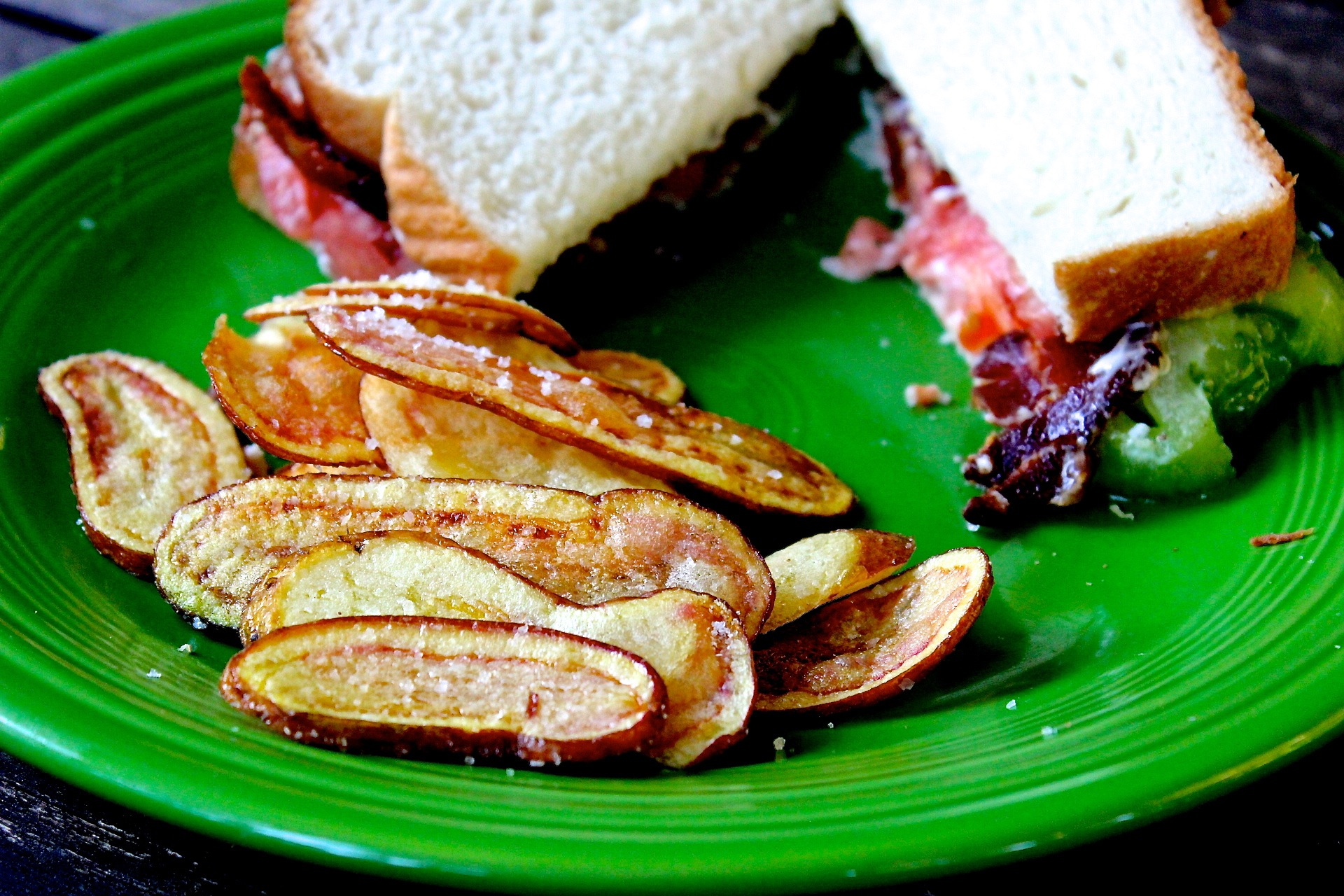 I forgot to buy the potato chips to accompany my first tomato bacon sandwich of the season.  And I'm so glad that I forgot!  Instead of heading to the store, I simply grabbed a shovel and dug a few handfuls of fingerling potatoes out of the ground while I chatted with my neighbor.
I stepped back inside and while the oil in the cast iron skillet heated up, I scrubbed and sliced the potatoes. Then, I slid them into the hot glossy oil, scooped the gold brown chips out of the oil onto a paper towel covered plate, and sprinkled the chips with some coarse salt.
And the fresh hot chips upstaged the tomato bacon sandwich made with heirloom tomatoes.  The fingerling's sweet earthy flavor shined through the crunch and saltiness of the chips.  This last minute recipe is definitely a repeater.  Try it!
Fingerling Potato Chips
Fingerling Potatoes
canola or vegetable oil
coarse salt–I used Fleur de Sel
Pour a couple of inches of oil in a cast iron skillet.  Heat skillet over medium heat until it spatters (350 degrees).
While the oil is heating, thinly slice the fingerling potatoes with a knife.  Once the oil is hot add a potato slice and make sure that it sizzles. Then add a couple of large handfuls of potato slices into the oil  Add the potatoes and fry until they turn golden brown.  Mine took about 7 minutes.  Pull one out and sample it.  When they are crisp enough, put the chips onto a plate covered with a paper towel.  Sprinkle with copious amounts of salt.  Enjoy.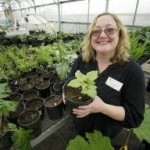 Hello! My name is Laura Heldreth and most days you can find me playing in my kitchen and vegetable garden.