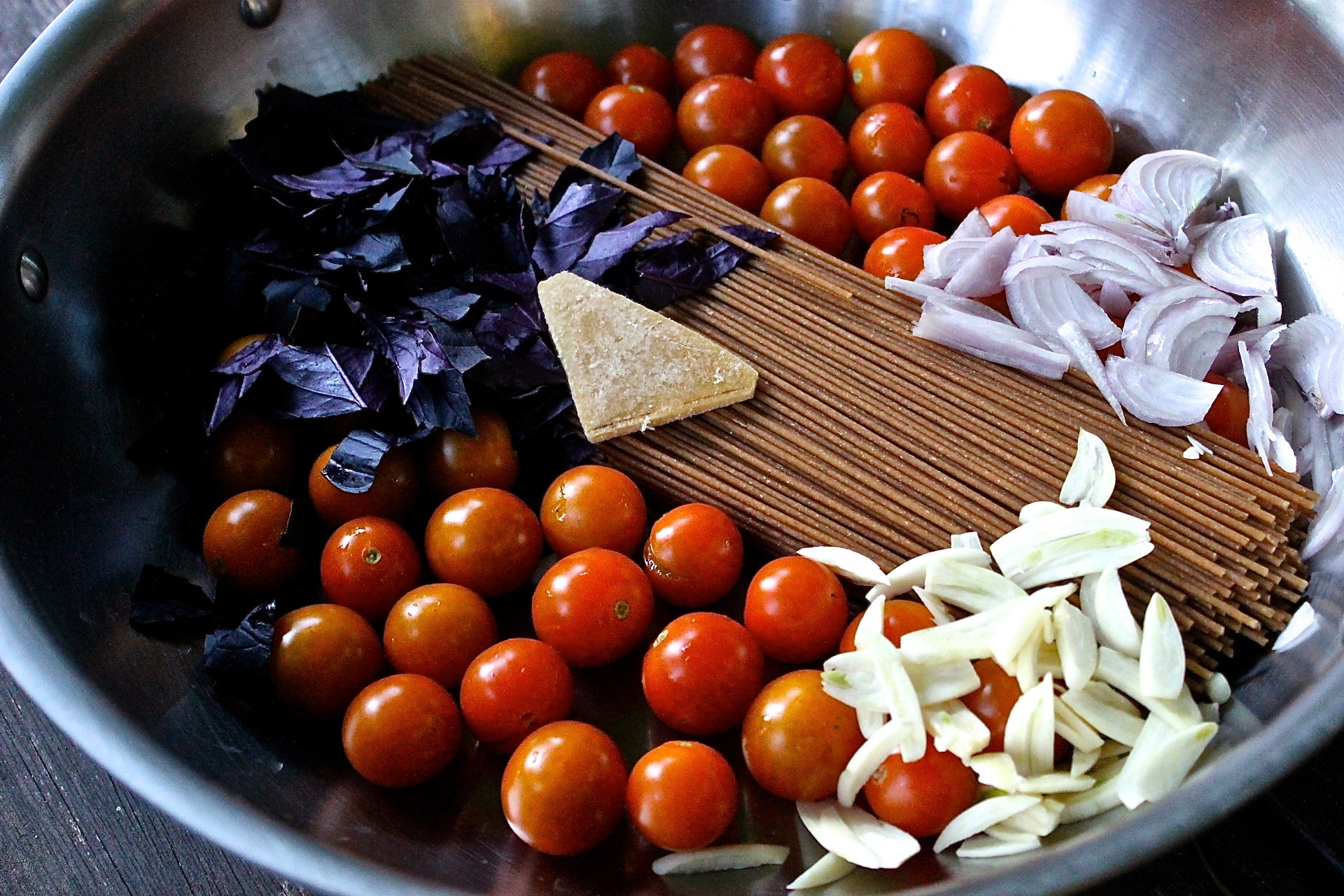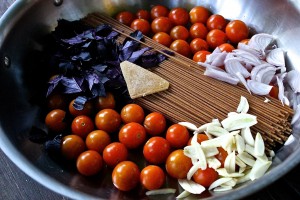 Once upon a time, I saw a picture of a gorgeous platter of all different kinds of sliced tomatoes in Martha Stewart's Living magazine.  I thought that it was the height of gardening chic to serve that at party with a smattering of basil and sliced mozzarella.  It took me five years of trial and error with growing different varieties of tomatoes until I found the right mix.
I was so proud the night I (finally) took the platter of my homegrown tomatoes to a party.  My friends quizzically looked at it with furrowed brows and one even stabbed a round of mozzarella with her index finger as they collectively asked, "What is it?"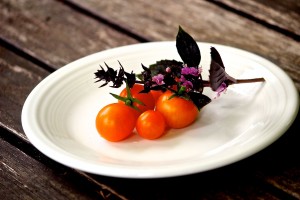 I was crestfallen as I slid my whole untouched platter of accomplishment into the trash.  Completely devastated.  I turned my back on The Dominatrix of Homemaking and all her little minions that repeatedly spout, "Martha says!"
Time does help heal wounds, apparently, because in June I tried her one-pot pasta dish for family dinner.  I was curious.  Would it work?  And my dishwasher sounded like a diesel tractor stuck in high gear, so one less dirty pot sounded tempting.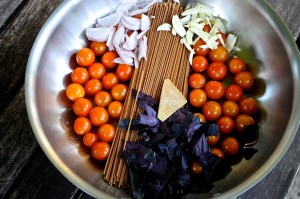 The three of us sat around the table prepping our part of the pasta.  Then we dumped it into the large All-Clad skillet, added water, and turned the burner on high.  I moved the pasta around with tongs as it cooked and in ten minutes, we were plating up our pasta dressed in a luscious sauce.  It was fantastic and My Kid even asked for me to make it again.
 Oh Martha, you domestic vixen, you've redeemed yourself in my eyes, at last.  I'll never be one of your whip carrying minions, but I appreciate a Good Thing when I see it.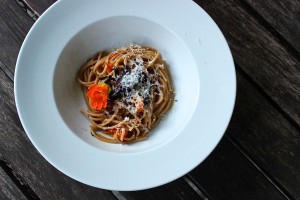 One-Pan Pasta (adapted from Martha Stewart Living)
Here's my latest riff on her recipe.  Use the ingredients that you have pouring out of your garden right now and enjoy!
12 ounces of whole wheat spaghetti or your favorite spaghetti or linguine
12 ounces Sungold tomatoes
1 large shallot sliced thinly
6 garlic cloves, thinly sliced
3/4 teaspoon red-pepper flakes
2 sprigs of basil, plus extra for garnish
2 to 3 tablespoons extra-virgin olive oil
2 teaspoons kosher salt
parmesan rind
4 1/2 cups water
freshly grated Parmesan cheese for serving
In a large skillet, place the pasta, cherry tomatoes, shallot, garlic, pepper flakes, basil, olive oil, salt, parmesan rind, and water. Bring to a boil over high heat. Using your tongs, stir and move the pasta around as it cooks until it reaches al dente and a sauce has formed.  Mine took 13 minutes with the whole wheat spaghetti, but ten minutes with the durum pasta.
Divide in four bowls and top with freshly grated parmesan and torn basil leaves.  Serve.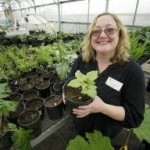 Hello! My name is Laura Heldreth and most days you can find me playing in my kitchen and vegetable garden.