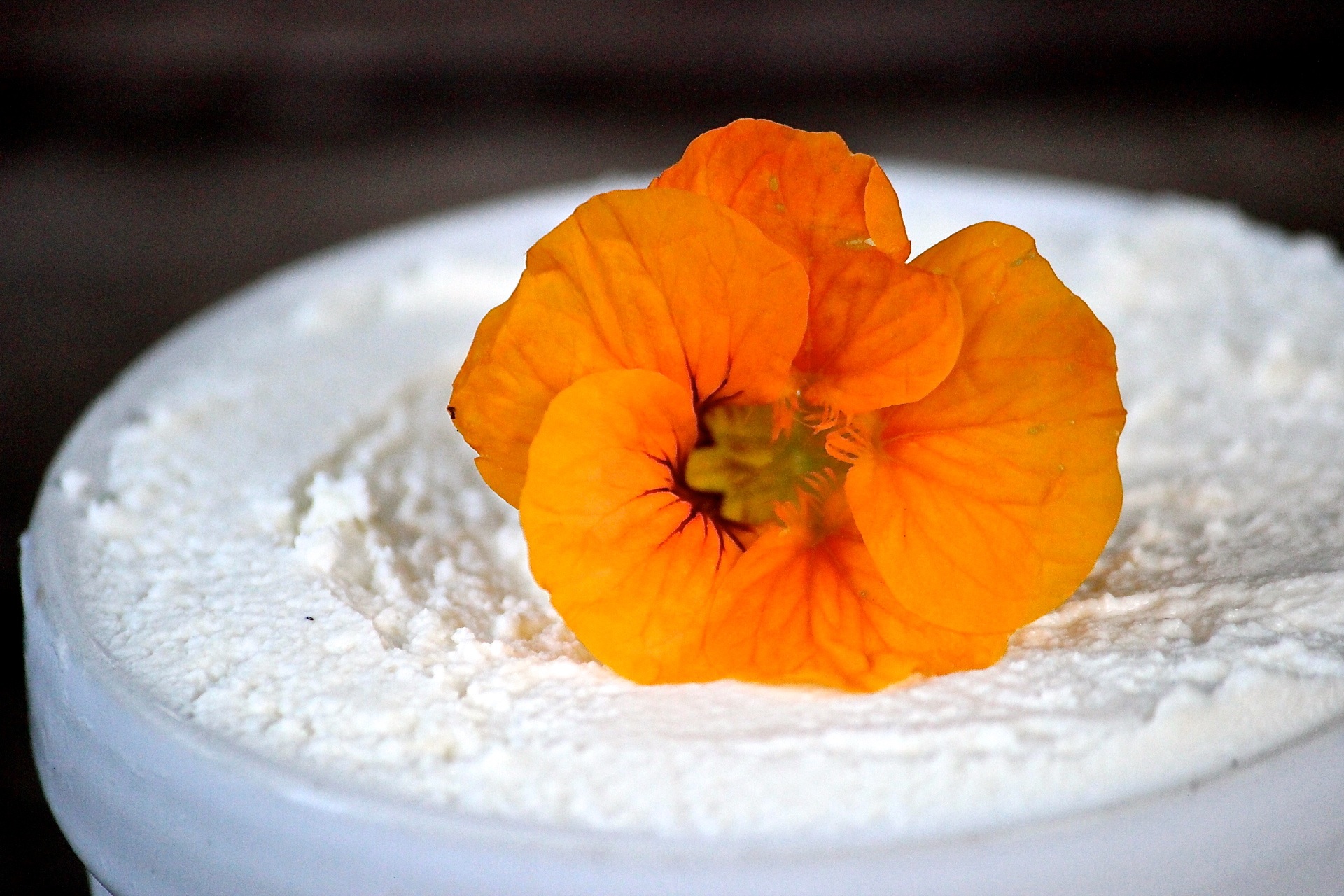 If you were coming over to my house for a warm August evening in my garden, I would make you some Basil Blossom Ricotta to spread on toasted baguette slices with a Sungold Tomato and Basil Salad.  We would sip cold white wine on the back patio and laugh as puppy Barnaby raced through the garden with the crazies.  And sigh with relief that he left some plants standing.
 Homemade cheese is nothing more than milk and acid. This recipe is so easy to make and absolutely fabulous to eat.   The basil blooms add a sweet herbal depth to the rich luxurious cheese.  Perfect for an August evening with friends.  Your friends will feel spoiled and you will know the truth.  Making a batch of cookies is more difficult than making your own ricotta style cheese.  All you do is heat up some milk and cream, add lemon juice and then strain it for an hour or two.  Then serve.  Make sure to smile and tell your friends that they are worth the effort when they thank you.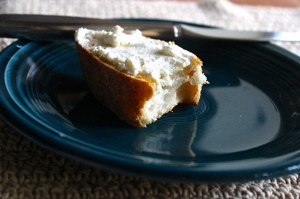 Basil Blossom Ricotta  
ever so slightly tweaked from Smitten Kitchen
This ricotta is fantastic swiped onto toasted baguette slices.  You can top it with honey, balsamic vinegar, or whatever you like.  This cheese also works well in cooked dishes like pizza and pasta.  Enjoy.
Makes about 1 cup of ricotta
3 cups whole milk
1 cup cream–avoid using ultra pasteurized cream for better flavor
2 to 3 basil blossom stems–or your favorite herb
½  teaspoon coarse sea salt
3 tablespoons of fresh lemon juice
Place the milk, cream, and sea salt in a medium saucepan with a candy thermometer attached to the side.  Heat the mixture, stirring occasionally, until it reaches 190 degrees.  Turn off the burner.  Add the lemon juice and stir the mixture once or twice, then let it sit undisturbed for five minutes.
Set up a strainer lined with a tea cloth or cheesecloth over a large bowl.  Pour the mixture into the lined strainer.  Let the whey drain for one hour for a nice spreadable ricotta or up to two hours for a firmer cheese.  Spoon into a container and refrigerate until serving.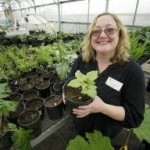 Hello! My name is Laura Heldreth and most days you can find me playing in my kitchen and vegetable garden.