How Grayson matches up with WSU (Infographic)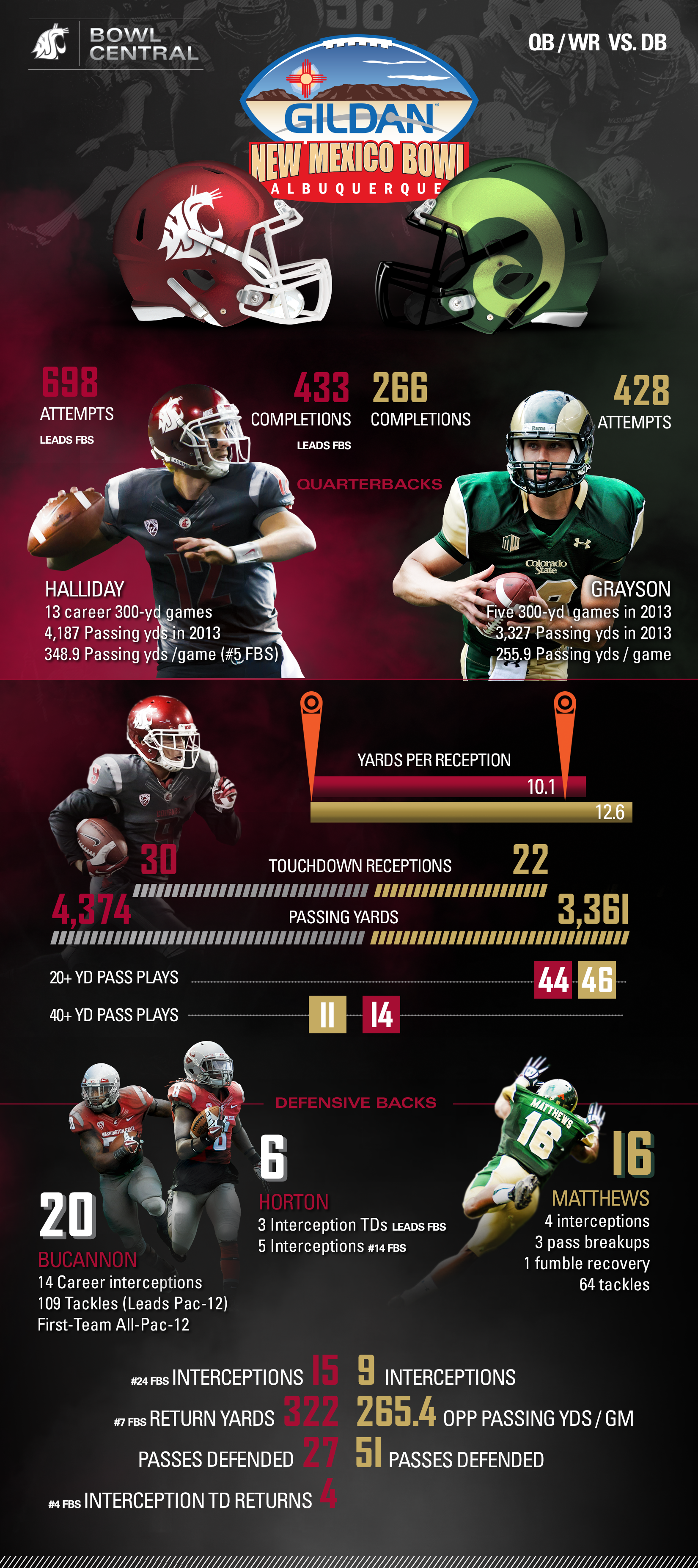 Think the folks at WSU are excited to go bowling?
They put together this nice infographic showing how the WSU and Colorado State quarterbacks, receivers and defensive backs match up. (Click on the image to see a full-sized version).
Colorado State is, of course, quarterbacked by Heritage grad Garrett Grayson, who set a school record for passing yards this season. It's safe to say there will be more than a passing interest in the New Mexico Bowl among Clark County football fans.