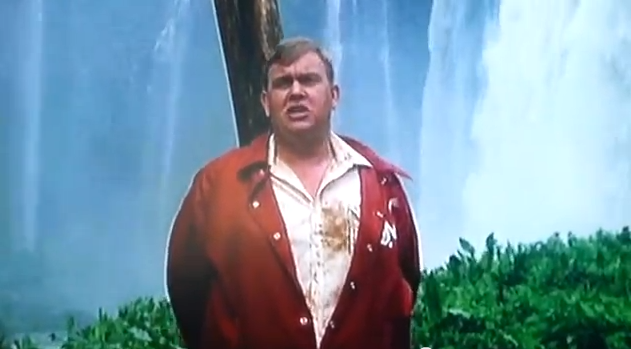 What would college football be without fight songs. They stoke the pride of alumni and are nails on chalkboards to rival fans.
But really, USC, do you have to play "Conquest" after every first down? At least that hasn't happened as often since Lane Kiffin became coach.
Here are some of the most appropriate — notice I didn't say best — versions of the fight songs for Northwest schools.
WSU: Poor Tom Tuttle from Tacoma. John Candy's character from "Volunteers" ends up captured, yet sings the Wazzu fight song proudly. Kinda like what happens each Saturday in the fall. Very appropriate that a legendary comedian sings it, as you must have a sense of humor to be a Cougars fan.
UW: What do Detlef Schrempf, Kenny G and Rick Steves have in common? They're all in this version of UW's fight song "Bow Down to Washington." Odd pairings, yes. But appropriate since that school is so frickin' huge, you're bound to have some odd gatherings at the Wedgewood Broiler.
http://www.youtube.com/watch?v=CsAU2-CtIL4
Oregon: Hey man … …. What if we used a cello and an autoharp to play "Mighty Oregon." Far out! Let's call ourselves Professor and Mrs. Quack while we're at it. For all the innovation in the Oregon Ducks football program, many folks in Eugene are still stuck in the 70s (I'm from there, so I'm allowed to bash it).
Oregon State: Give those dam Beavers credit, they're always trying to derail the Ducks' BCS hopes. They haven't done it on the field, but some students did that flash mob thing at a Duck Store.
http://www.youtube.com/watch?v=ILfmVtgBH8I