Blissful Lemon Bundt Cake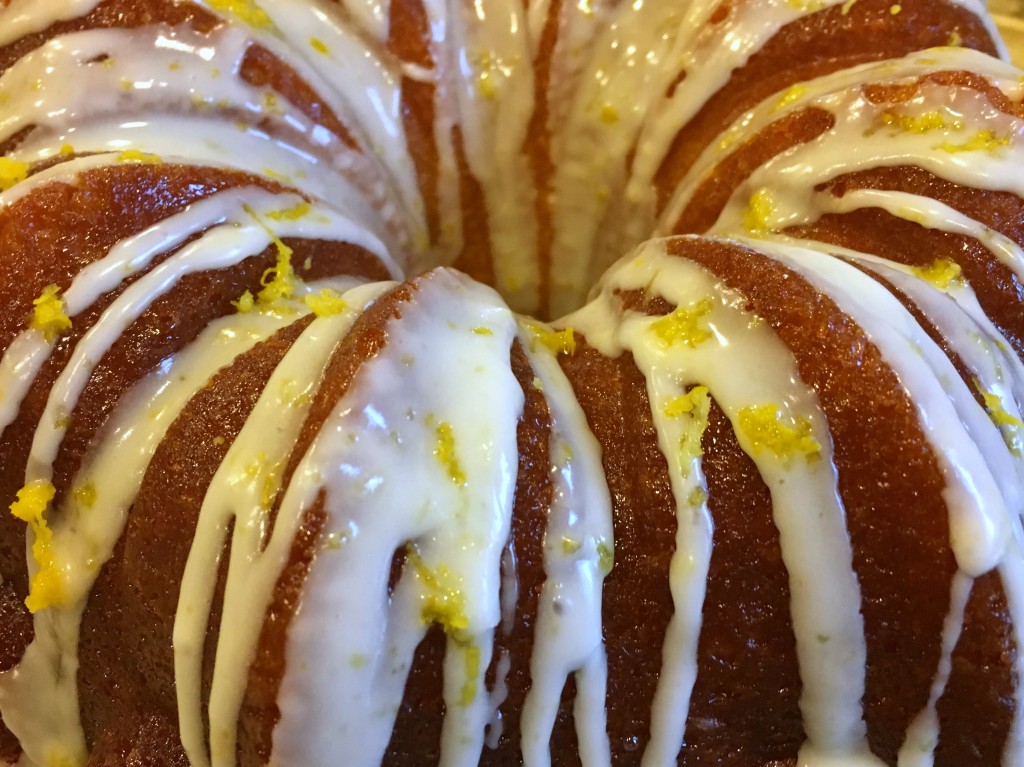 Don't get me wrong- I love eggnog, gingerbread, peppermint, and all things holiday.  It's just that sometimes the flavors get to be a bit much.  I was pulling together a dinner party recently and was craving the sweet, light taste of citrus.  Blissful Lemon Bundt Cake is fancy enough for a holiday gathering and offers a nice change of pace from traditional winter treats.
A note about lemon…  use freshly squeezed juice.  The bottled stuff is fine for other recipes but will wreck this lovely cake.  To get the most juice from a lemon, try microwaving for 10 seconds before juicing.  Then roll the lemon on the counter with your hands, pressing down to soften it up.  When you slice and squeeze, you end up with way more fresh juice.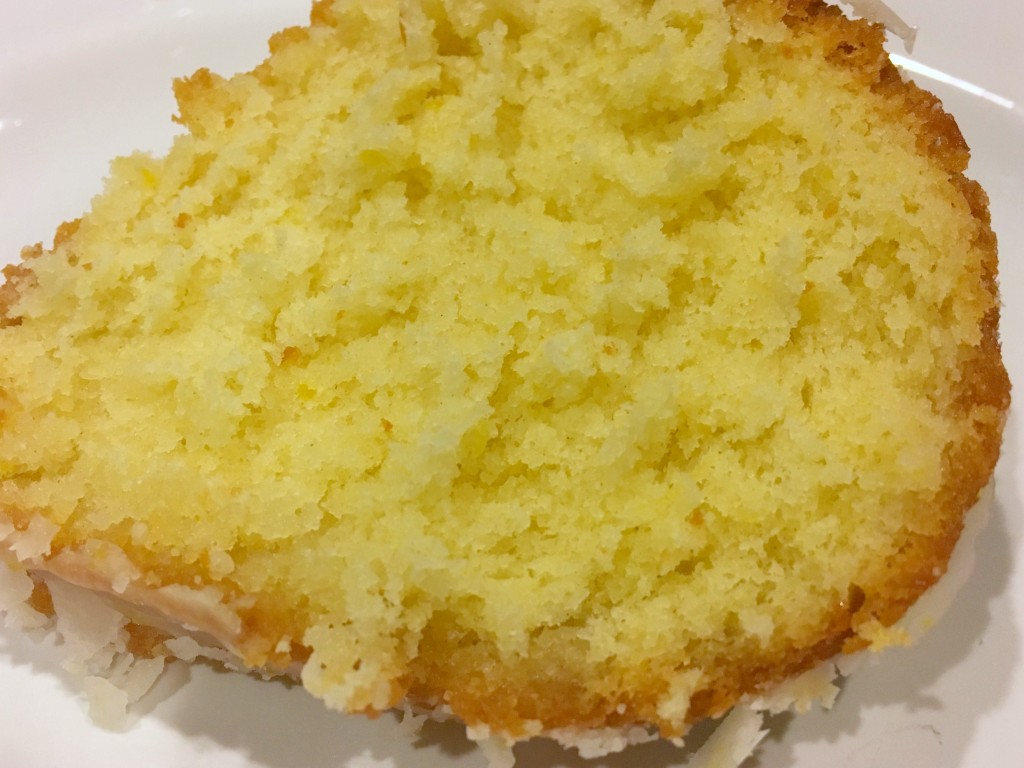 Blissful Lemon Bundt Cake
Serves 12
Ingredients:
Lemon Bundt cake:
1 C (2 sticks) butter, softened
2 C sugar
3/4 t salt
4 eggs
3 C flour
2 t baking powder
Small box (3.4 oz) instant lemon pudding
1 C whole milk
Fresh zest from 2 medium lemons
Lemon glaze:
1/3 C freshly squeezed lemon juice
3/4 C sugar
Lemon frosting:
1 1/2 C powdered sugar
pinch of salt
2-3 T freshly squeezed lemon juice
Directions:
Heat oven to 350.  Carefully grease a 9-10 C capacity Bundt pan.
Mix flour, instant pudding and baking powder.  Set aside.
Use a stand mixer to beat butter, sugar and salt until light and fluffy in color, about 3 minutes on medium speed.
Add eggs 1 at a time, mixing well to combine.  Scrape sides if needed.
Turn the mixer to low.  Add in half the flour mixture and half the milk.  Add the rest, mix until smooth.  Add fresh lemon zest.
Spoon into prepared pan.  Tap the pan gently on the counter to remove air bubbles and smooth batter with a spatula.
Bake 45-60 minutes until a cake tester or wooden skewer comes out clean.
While the cake is baking, make the lemon glaze by adding the lemon juice and sugar to a small sauce pan on the stove.  Heat over medium, stirring frequently, until sugar dissolves.
Remove cake from oven and carefully run a knife around the edges to loosen.  Cool upside down on a rack and after about 5 minutes, carefully lift pan from cake.  If it sticks, allow another 5 minutes and carefully shake the pan back and forth to loosen.
Brush lemon glaze over hot cake.  Allow it to sink in and repeat until you have used all the glaze.
Allow cake to cool completely.  When cooled, make the frosting.
Use a hand mixer to combine powdered sugar, pinch salt and lemon juice until it makes a thick, barely pourable glaze.  Drizzle over cake.  Garnish with more lemon zest if desired.
Recipe modified from "Lemon Bliss Cake," kingarthurflour.com