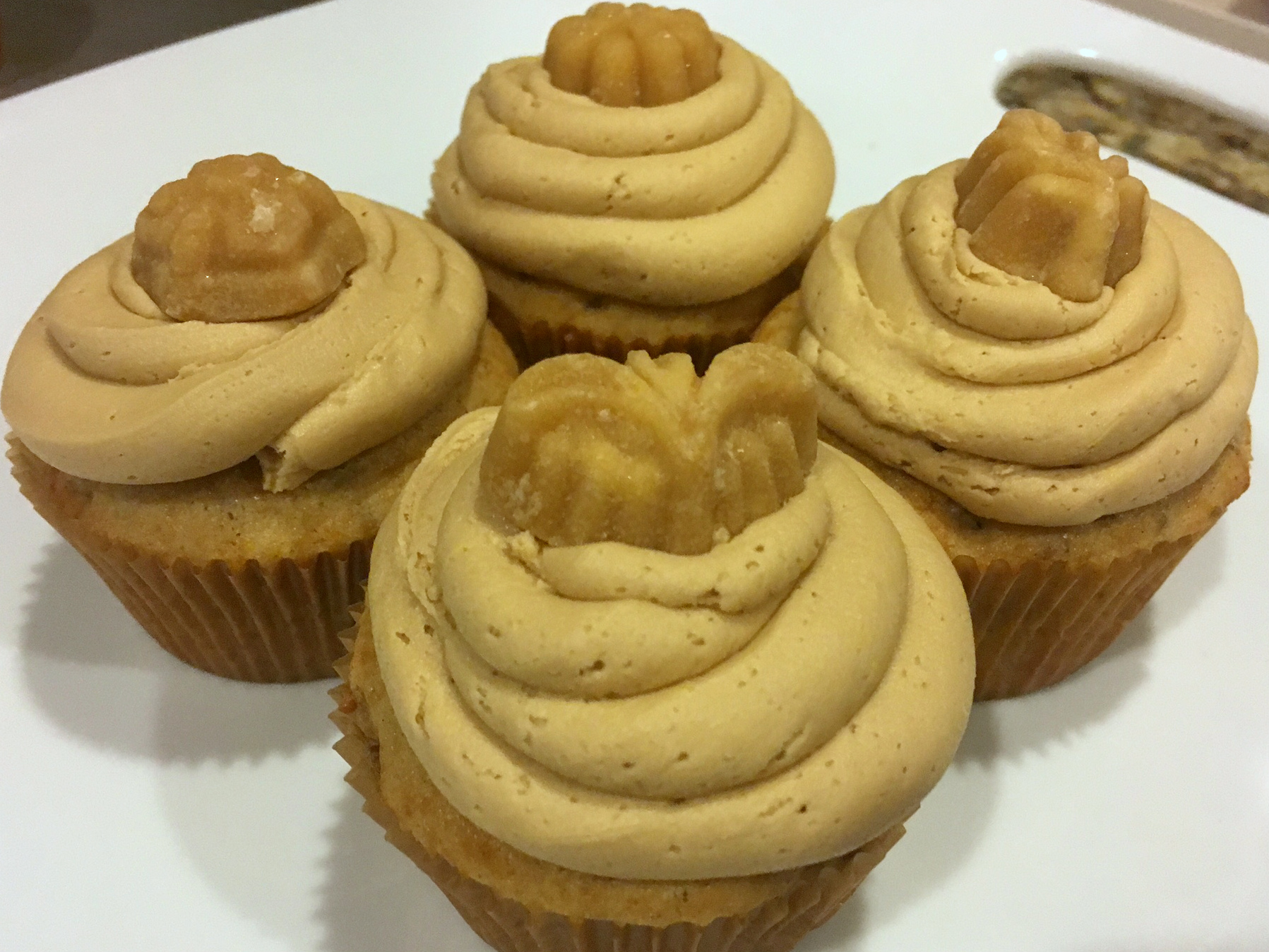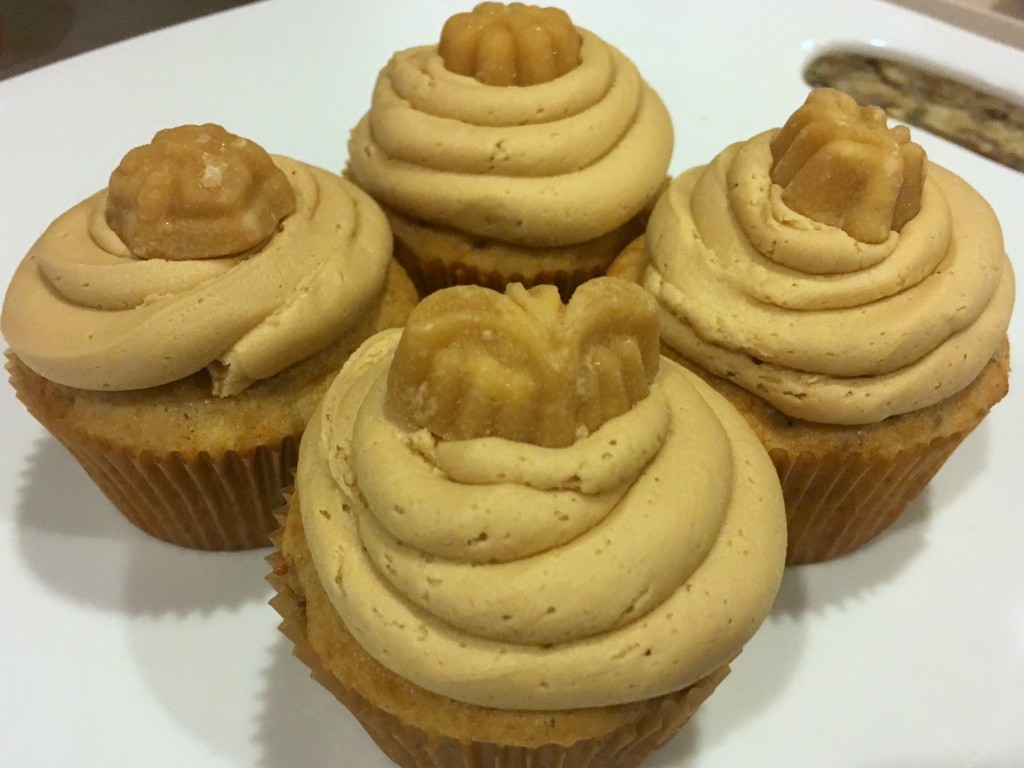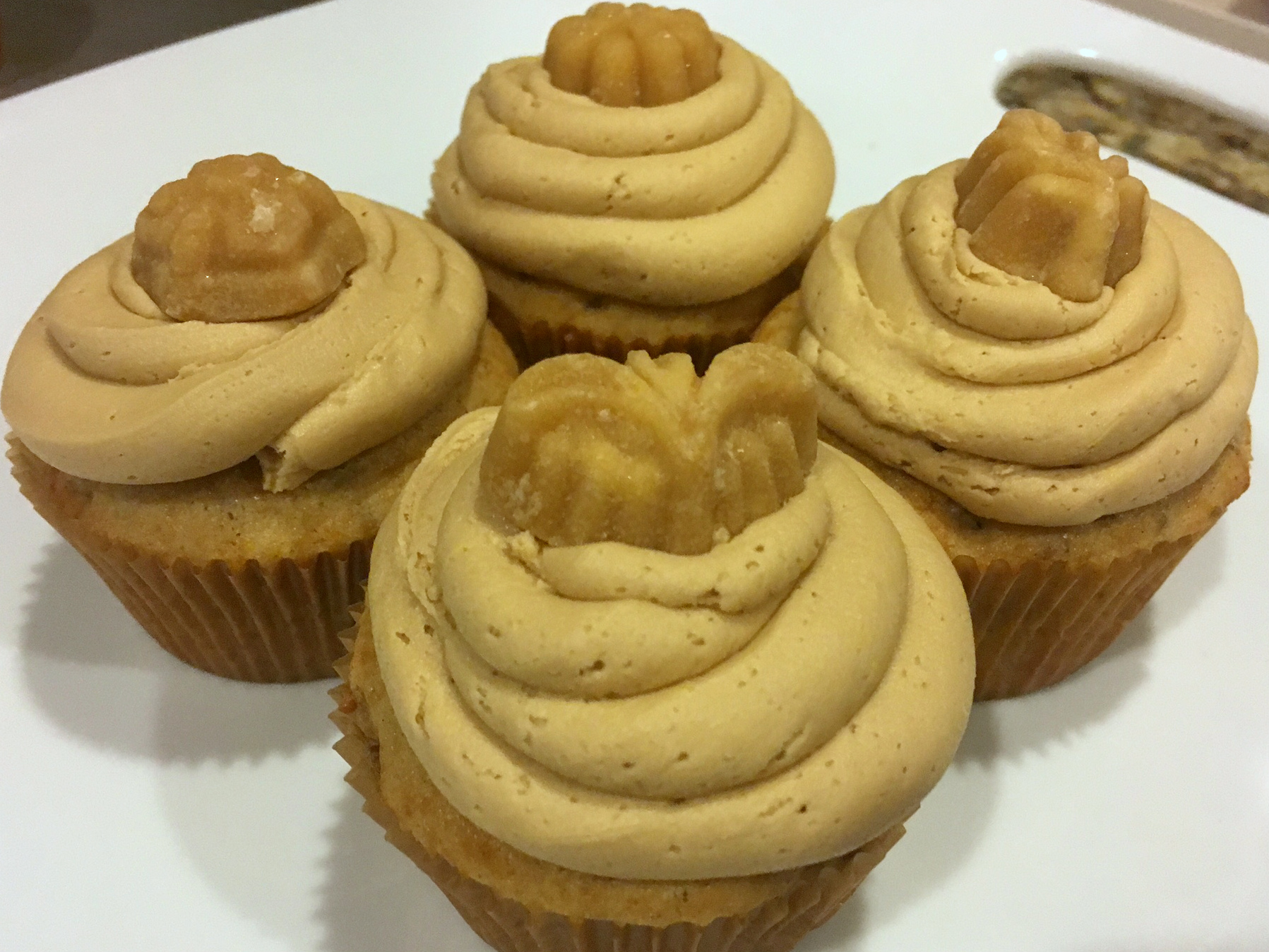 Would you believe it's been almost 3 weeks since I posted a recipe?  This is literally the longest time this blog has gone in years without something new.
Don't worry, I've still been baking.  I just ran out of time to get things written up between vacation, a new nephew, a major project at work and the impending holidays.  Phew!
Maple Cream Cupcakes are spin on a cake I had recently at a restaurant.  I switched it out for cupcakes because they are portable and portion controlled (a plus around Thanksgiving).  These are for serious maple lovers only… and yes you could garnish with bacon.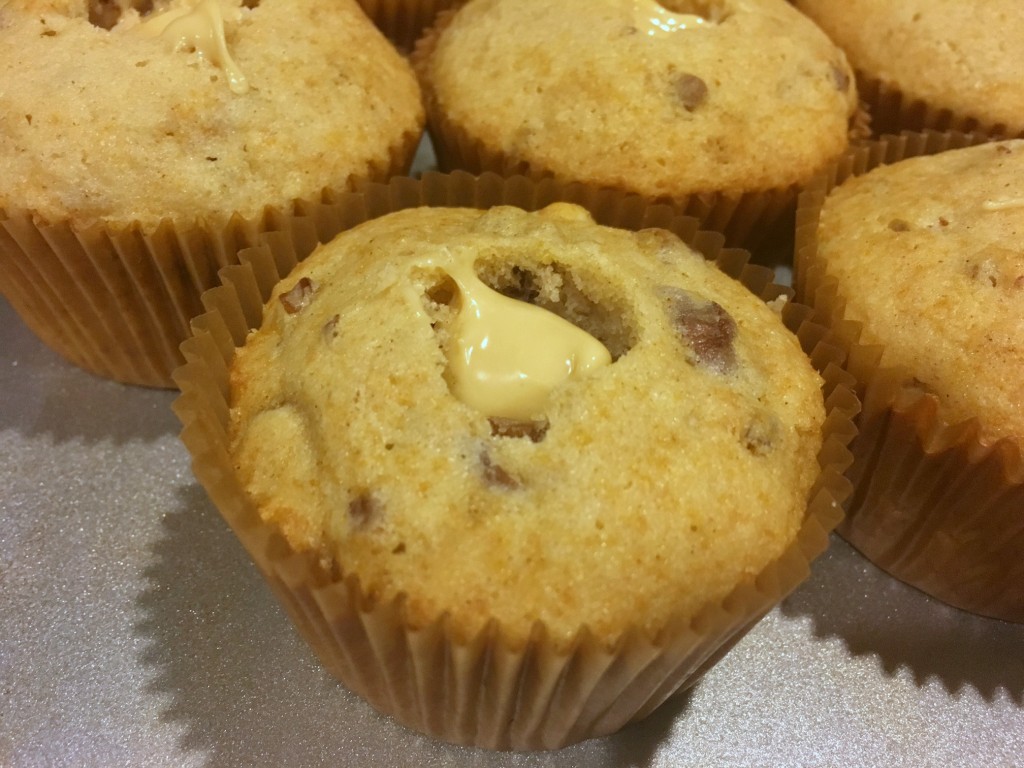 Maple Cream Cupcakes
Makes 24 cupcakes
Ingredients:
Maple Cream Cupcakes
 2 3/4 C flour
1 T baking powder
1/2 t salt
1 t cinnamon
1 C (2 sticks) butter, softened
1 1/2 C sugar
3 eggs
1 t vanilla extract
1 t maple extract
1 C whole milk
1 1/2 C chopped walnuts or pecans
Maple cream (optional)
Maple Buttercream Frosting
1 1/2 C (3 sticks) butter, softened
2 T maple extract
1 T vanilla extract
1 lb powdered sugar
1/8 t salt
2-4 T whole milk
Maple sugar candies (optional)
Directions:
Heat oven to 350.  Line 2 muffin pans with wrappers.
Sift flour, baking powder, salt and cinnamon,  Set aside.
Use a stand mixer to cream butter and sugar until fluffy, about 3 minutes.  Add eggs, vanilla and maple extract.  Scrape sides if needed.
Turn the mixer onto low.  Add part of the flour mixture and half the whole milk.  When mostly blended, add the rest of the flour and the rest of the milk.  Gently mix in pecans or walnuts.
Distribute into pans filling muffin cups 3/4 full.  There is enough batter to make all 24 cupcakes.
Bake for 18-20 minutes, half of the time on the lower oven rack and half the time on the upper.  Set aside to cool.
When cool, use an apple corer or sharp knife to make a small, shallow hole.  Add maple cream filling (if using).  Can't find maple cream?  Try substituting jam.
To make frosting, cream butter in a stand mixer.  Add maple and vanilla extracts.  Add salt.  Add powdered sugar in 2 C increments.  Add whole milk in 1 T increments to adjust to desired consistency.  My recipe ended up with 3T milk.
Pipe onto cupcakes and garnish with maple sugar candies (if using).
Recipe modified from "Maple-Walnut Cupcakes," marthastewart.com