Salted Caramel Pretzel Milkshake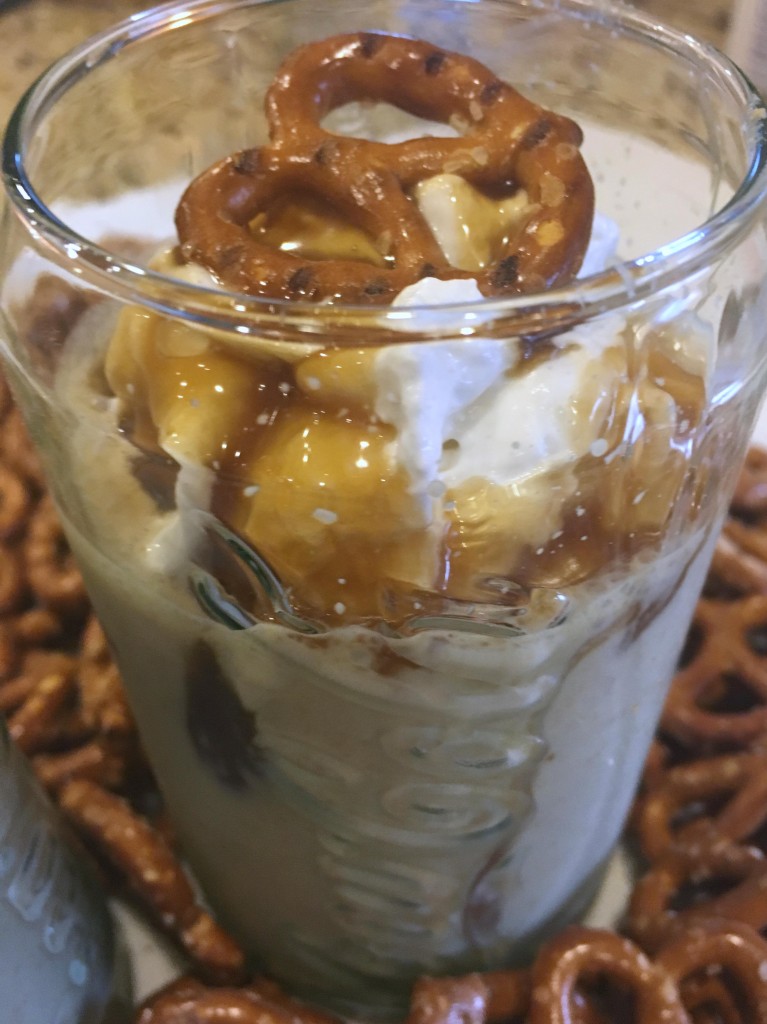 It's hot.  Hot as in triple digits, turn up the air conditioning and have iced tea and popsicles for dinner.  I'm craving something sweet and salty; Salted Caramel Pretzel Milkshakes are perfect.  Enjoy on the back porch with the sprinkler turned on.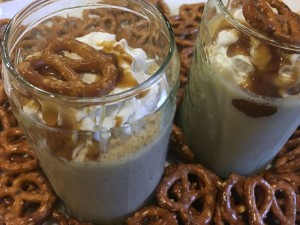 Salted Caramel Pretzel Milkshakes
Makes 2 8oz milkshakes
Ingredients:
Salted Caramel Sauce
3/4 C brown sugar
1/2 C light corn syrup
2 T butter
1/2 C heavy cream
1/2 t sea salt
1 t vanilla extract
Salted Caramel Pretzel Milkshake
2 1/2 C quality vanilla ice cream
1/3 C chilled Salted Caramel Sauce (substitute caramel ice cream topping if you didn't have time to make your own)
1/4 C milk
1/3 C broken pretzels
Whipped cream (optional)
Extra salted caramel sauce (optional)
Directions:
To make salted caramel sauce, combine brown sugar, corn syrup and butter in saucepan on stove.  Bring to a boil over medium heat, keep at a rolling boil for 1 minute.
Remove from heat and add heavy cream, salt and vanilla.  Refrigerate until completely cooled.
To make milkshake, combine ingredients in blender until smooth.  Garnish with optional whipped cream and extra salted caramel sauce.
Recipe modified from "Salted Caramel Pretzel Milkshake," mybakingaddiction.com, 5/16/16