Spelt Ginger Molasses Sandwich Cookies with Lemon Cream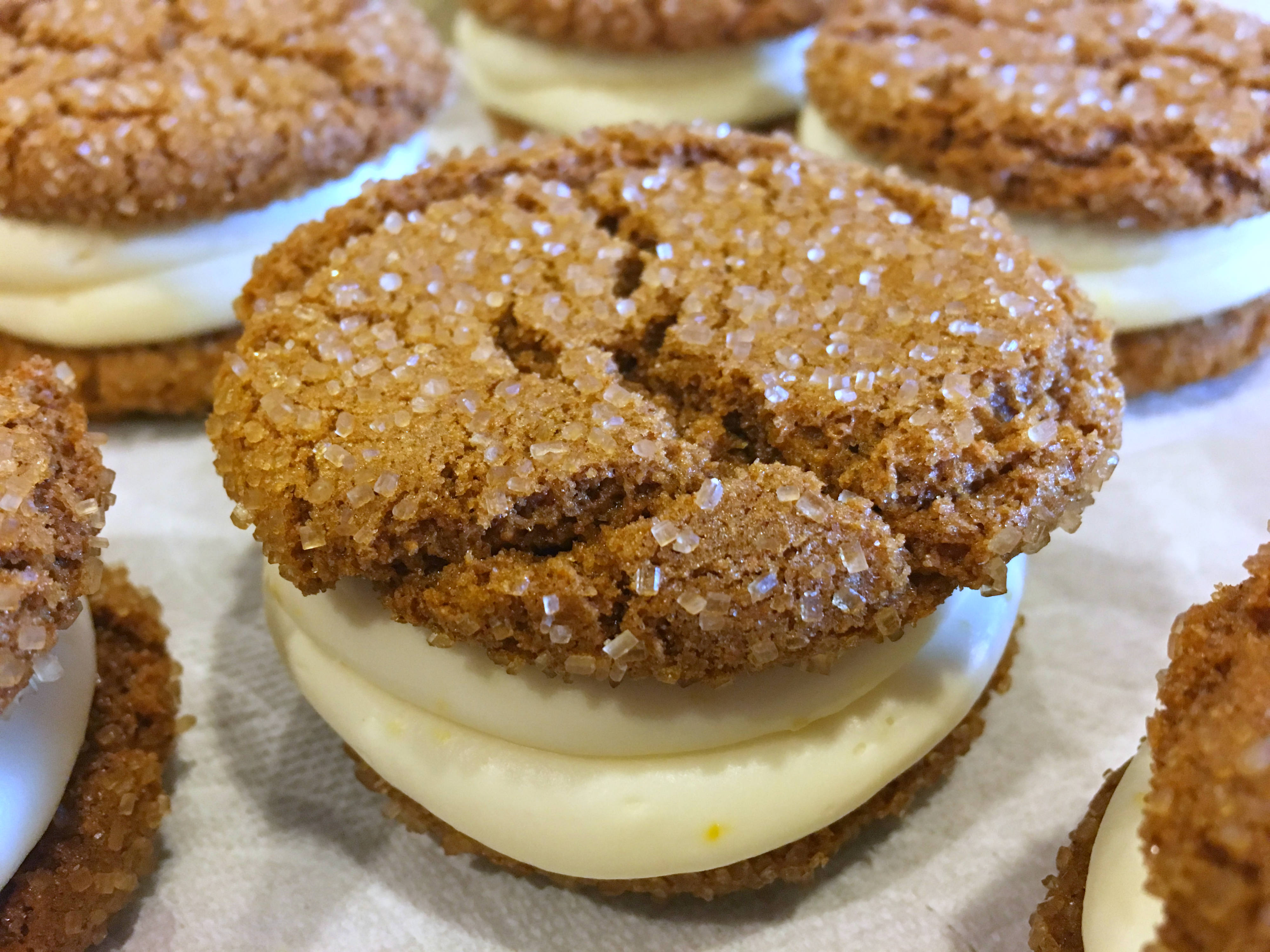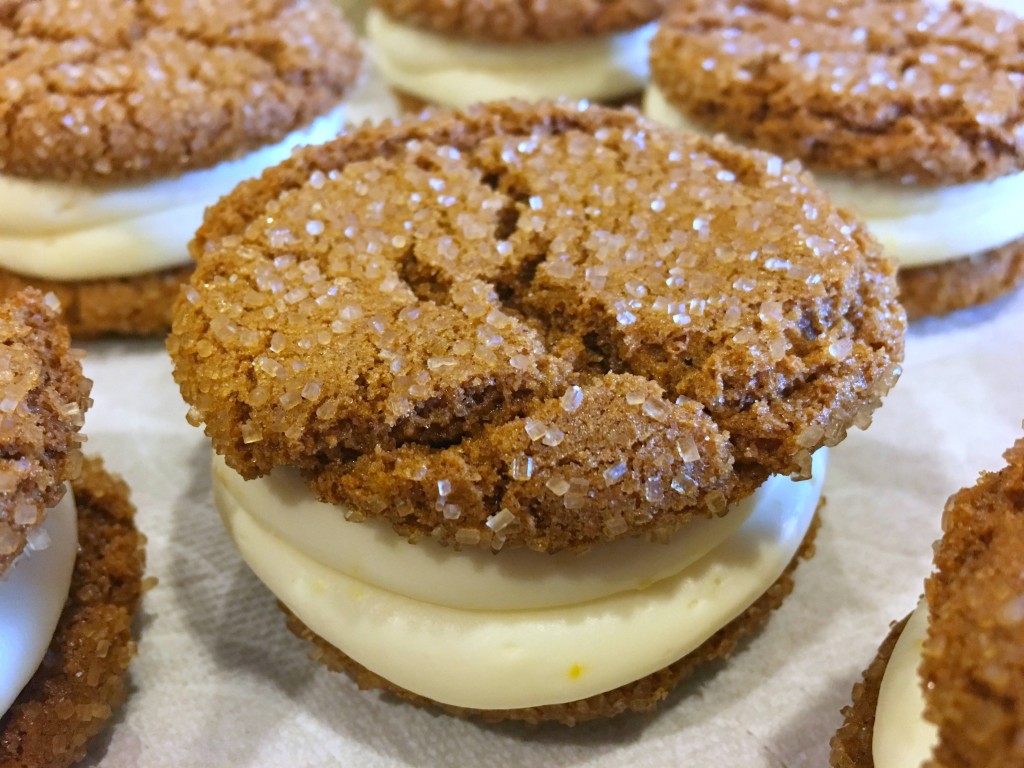 I got a new cookbook!  I'm loving "The Sweet Side of Ancient Grains" by Erin Dooner.  She uses whole grains to make a range of treats which still taste like treats.  Instructions are clear and she uses stuff you can pronounce.  I found whole spelt flour in bulk at the local grocery store; if you can't find it, the recipe substitutes whole wheat flour instead.
This cookbook is perfect for anyone (yourself or a friend) who wants to bake healthier.   You can check it out from the library as soon I give it back.  Hope you enjoy, Erin is a genius!
Spelt Ginger Molasses Sandwich Cookies with Lemon Cream
Makes 36 sandwich cookies
Ingredients:
Spelt Ginger Molasses Cookies
2 C brown sugar
2/3 C canola oil
2/3 C molasses
2 eggs
1 T vanilla extract
4 C whole-spelt flour or whole-wheat flour
3 t cinnamon
3 t ground ginger
2 1/2 t ground cloves
1/2 t ground nutmeg
2 t baking powder
2 t baking soda
1/2 t salt
1 C raw or demerara sugar, set aside
Lemon Cream Filling
2 8 oz packages of greek cream cheese
1/2 c butter (1 stick), softened
2 T lemon zest, freshly grated
2 t lemon extract
1 t vanilla extract
2 t freshly squeezed lemon juice
8 C powdered sugar
Directions:
To make cookies, use a stand mixer with paddle attachment.  Combine brown sugar, oil, molasses, eggs and vanilla.  Add cinnamon, ginger, cloves, nutmeg, baking powder, baking soda and salt.
Switch mixer to low and add flour, stir until combined but do not over beat.  Press plastic wrap to the dough and refrigerate for a few hours.
Heat oven to 350 and line baking sheets with parchment paper.  Use a cookie scoop to make balls of dough about 1 1/2 inches across.  Scoops help maintain consistent size, important when baking for sandwich cookies.  Roll dough in raw sugar and set on baking sheet.  Don't crowd, these spread out.
Bake 12 minutes total, 6 minutes on lower rack and 6 minutes on upper.  The cookies will crack as they get to be done.  Cool on sheet then transfer to wire rack.
When cookies are completely cooled, make the lemon cream filling.
Using a stand mixer, combine greek cream cheese and butter.  Add fresh lemon zest, lemon extract, vanilla extract and lemon juice.  Add powdered sugar in 2 C intervals.  Mixture will be thick but spreadable.  Transfer to a plastic bag and snip the corner.
Match the cookies in pairs by size.  Turn one cookie over and pipe on the lemon cream filling.  Carefully set another cookie on top.  Don't smash down unless you want lemon cream all over the counter.  Refrigerate until serving.
Adapted from "Spelt Ginger Lemon Cream Sandwich Cookies," The Sweet Side of Ancient Grains, Erin Dooner, 2015.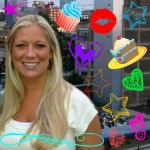 I'm a self-taught Betty Crocker. Food should be pretty, delicious and have sprinkles. Professionally I'm a clinical social worker. Follow me on Facebook and Pinterest- Sugar and Spice Baking Blog- for great recipes, amazing restaurants and culinary adventures.