Whole Wheat Chocolate Chip Cookies with Orange Zest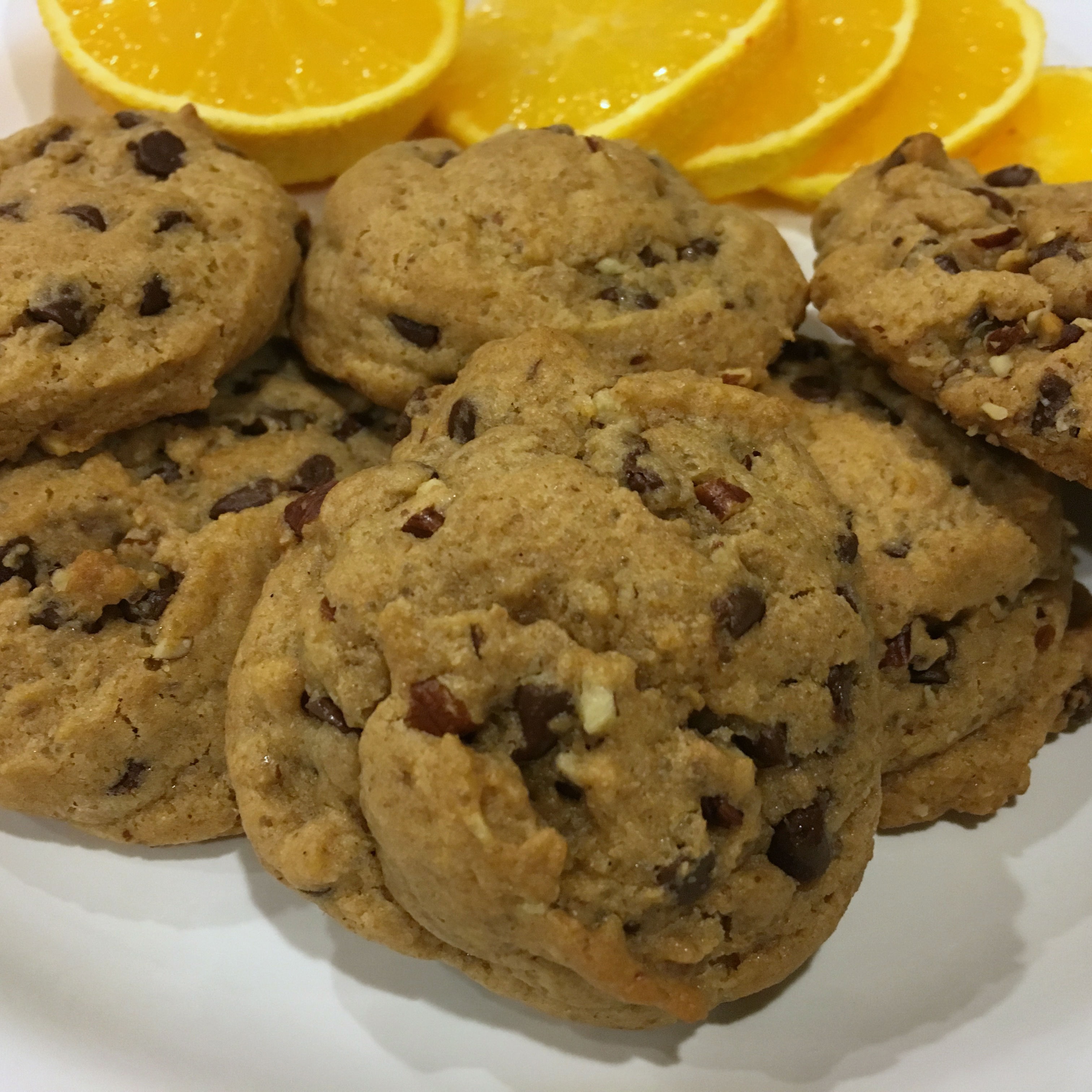 We got a new cookbook for Christmas.  It's wonderful- "Brown Eggs and Jam Jars" by Aimee Wimbush-Borque.  The recipes are simple, delicious and family friendly.  They use real ingredients and literally everything we've tried has turned out great.  We especially like Buttermilk Buckwheat Pancakes, Chicken Leek Shepherd's Pie and Roasted Asparagus with Crispy Bacon.
Despite our success, I'll admit I was leery of Aimee's Whole Wheat Chocolate Chip Cookies with Orange Zest (the last whole wheat cookie recipe I tried turned out like cardboard).  I didn't need to worry.  The cookies are soft and delicious and light orange zing to make them extra special.
Whole Wheat Chocolate Chip Cookies with Orange Zest
Makes 60 cookies
Ingredients:
3 C whole wheat flour
1 1/2 t baking powder
1 t baking soda
1 t salt
1 C butter, softened
1 C raw or turbinado sugar
1/2 C honey
2 eggs
1 t vanilla extract
Zest of 1 medium orange
12 oz semi sweet chocolate chips (I used miniature ones)
1 C toasted pecan pieces (optional)
Directions:
Heat oven to 350.  Line baking pans with parchment paper.
Combine flour, baking powder, baking soda and salt.  Set aside.
Use a stand mixer to cream butter.  When fluffy, add raw sugar and honey.
Add eggs, vanilla and orange zest.  Grate orange over batter with microplane.  Scrape sides of bowl if needed.
Add flour mixture and chocolate chips.  Do not over mix.
Use a cookie scoop to make 1 1/2 inch balls of dough.  Bake 9-11 minutes until lightly golden brown on the edges.  Transfer to cooling rack.
Per Aimee, the cookies will keep in an airtight container for 4 days or in the freezer for 3 months.  Raw dough balls will keep in the refrigerator for 4 days or frozen for 6 months.  To bake frozen dough, place dough balls directly from freezer on baking sheet and bake 13-15 minutes.
Recipe from "Brown Eggs and Jam Jars", Aimee Wimbush-Bourque 2015, page 226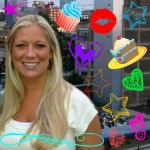 I'm a self-taught Betty Crocker. Food should be pretty, delicious and have sprinkles. Professionally I'm a clinical social worker. Follow me on Facebook and Pinterest- Sugar and Spice Baking Blog- for great recipes, amazing restaurants and culinary adventures.