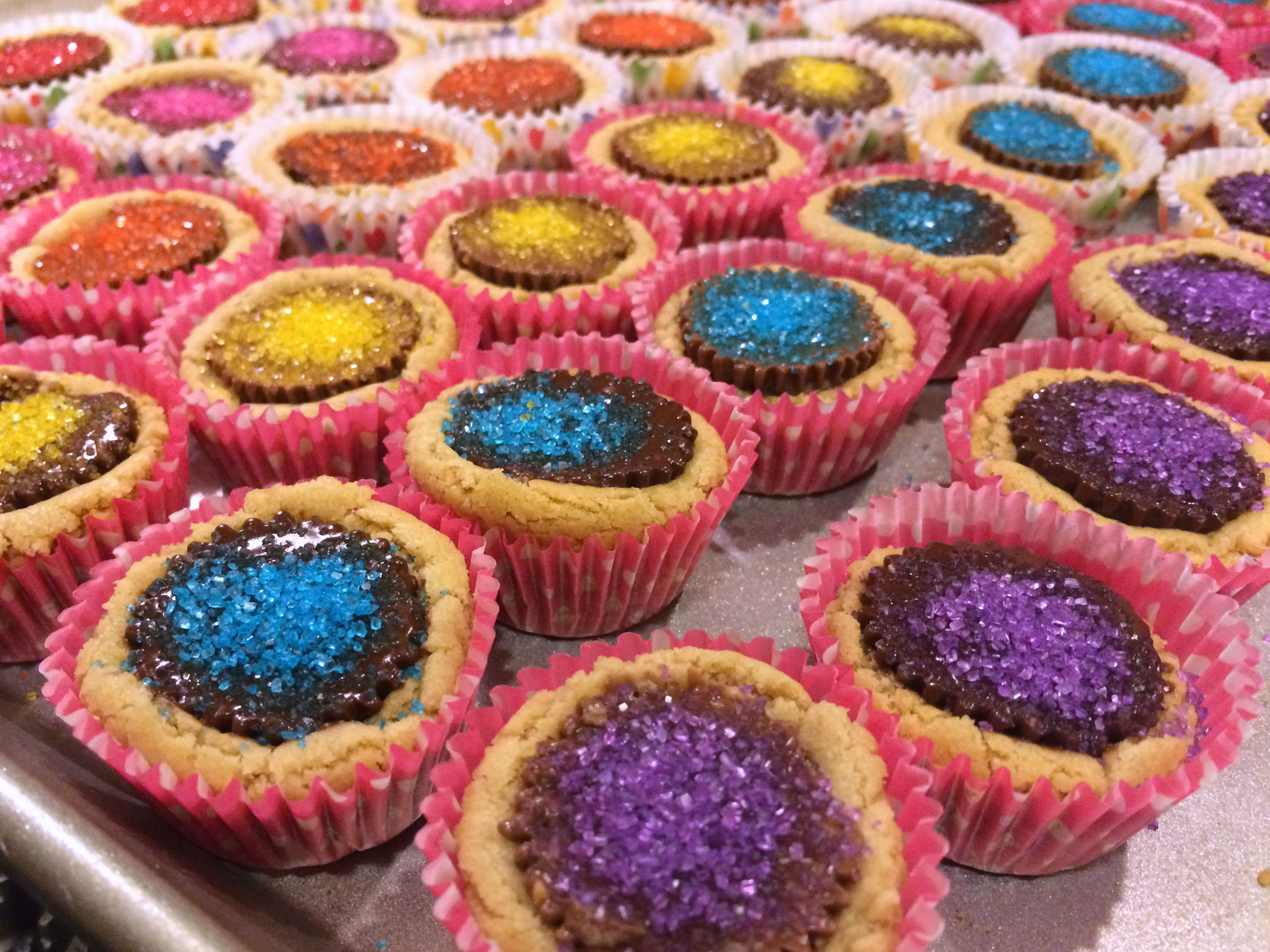 Best Bribe Cookies are regularly requested by friends who follow Sugar and Spice.  It's fun to mix up Reese's Peanut Butter Cup flavors- milk, dark or white chocolate.  The recipe makes a big batch, double it and you'll have enough for a crowd.  You can even customize the sprinkles for special events- a favorite sports team, baby shower or birthday party.  Just be sure to freeze the Reese's Peanut Butter Cups ahead of time.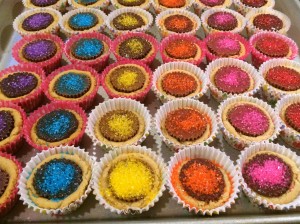 Best Bribe Cookies:
(Makes 48 cookies)
Ingredients:
1 3/4 C flour
 1/2 t salt
1 t baking soda
1/2 C butter, softened
1/2 C white sugar
1/2 packed dark brown sugar
3/4 C creamy peanut butter
1 egg
1 t vanilla
2 T milk
2 bags miniature chocolate peanut butter cups (such as Reese's)

Unwrap and freeze at least an hour
Directions:
Heat oven to 375.
Place liners in mini muffin pans.  I recommend buying 4 mini muffin pans so you can actually use them.  There's nothing more frustrating than having 1 mini pan and recipes taking foooorever.
Using stand mixer, combine butter, brown sugar, white sugar and peanut butter until fluffy.  Add egg, vanilla and milk.
Add flour, salt and baking soda.  Scrape down sides and mix well.
Form mixture into small balls approximately 1-inch in diameter.  Place in muffin cups.  If you run out before all 48 cups are full, the balls may be too big.
Bake 8-10 mins.  Dough will puff and fill the muffin cup.  Do not over bake.  It causes the cookies to crack.
Remove from oven and immediately press a frozen peanut butter cup into the center of each ball.  Freezing the peanut butter cups beforehand makes it easier.
The peanut butter cups will melt before the cookies cool completely.  Feel free to add decorations such as fancy sprinkles or loose granulated sugar.
These cookies freeze well (although mine never make it into the freezer).
Recipe adapted from "Peanut Butter Cookies" by Buchko, allrecipes.com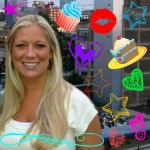 I'm a self-taught Betty Crocker. Food should be pretty, delicious and have sprinkles. Professionally I'm a clinical social worker. Follow me on Facebook and Pinterest- Sugar and Spice Baking Blog- for great recipes, amazing restaurants and culinary adventures.