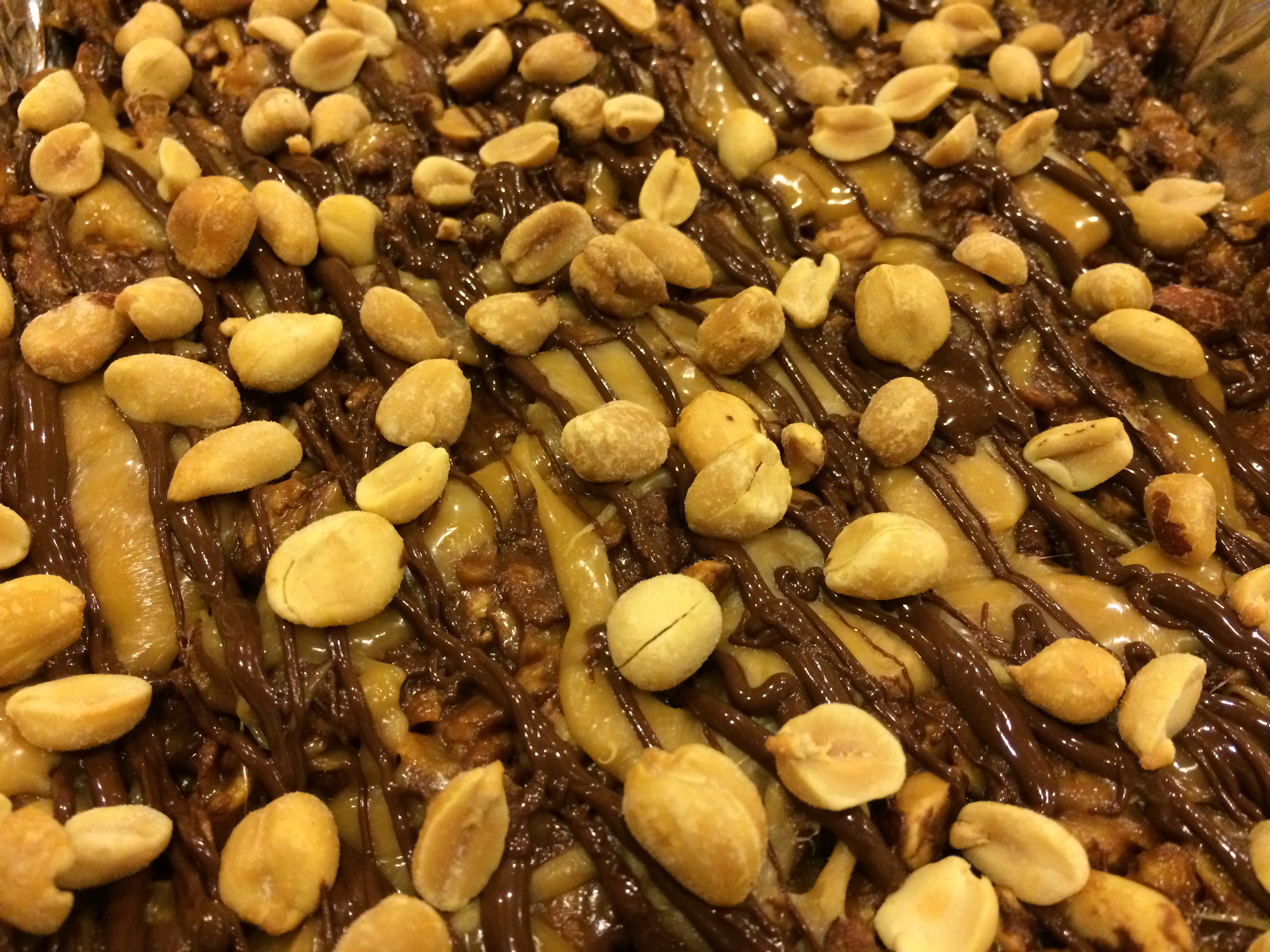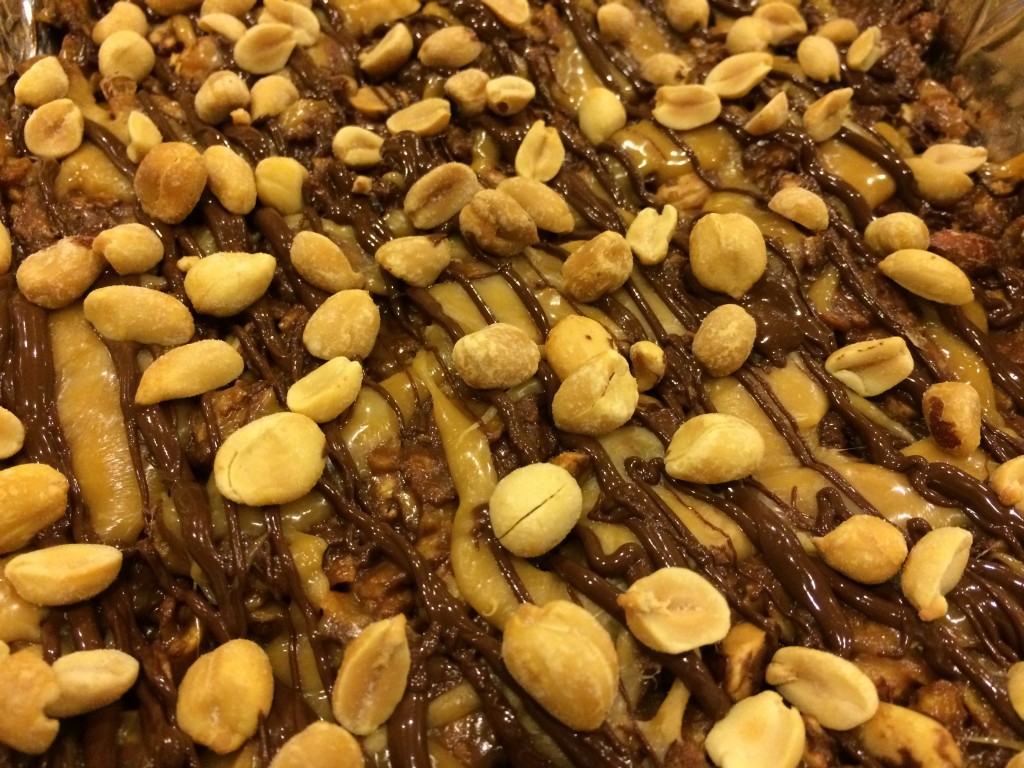 Babe Ruth Bars are modeled on Babe Ruth candy bars.  Babe Ruth Bars are delicious- chewy, crunchy and chocolatey with salty peanuts on top.  Babe Ruth Bars are also no-bake, a bonus for this busy time of year.  My apologies for only 1 photo- these disappeared so fast I didn't have a chance to take more!
Babe Ruth Bars
Makes 24 bars
Ingredients:
1 C creamy peanut butter
1 C light corn syrup
1/2 C brown sugar
1/2 C white sugar
6 C cornflake cereal
1 1/2 C chocolate chips
2/3 C salted peanuts
1/2 C chocolate chips
1/3 C salted peanuts
15 caramel candies, unwrapped
Directions:
Line 9×13 pan with foil or parchment paper.  Coat with non-stick spray.
In large saucepan over medium heat, combine peanut butter, corn syrup, brown and white sugar.  Stir frequently until melted and smooth.  Remove from heat.
Pour over cornflake cereal.  Stir until combined.  Quickly add 1 1/2 C chocolate chips and 2/3 C peanuts.
Dump into prepared pan.  Gently press into place with buttered fingers.
To make topping, melt separately 1/2 C chocolate chips and 15 unwrapped caramels in microwave safe bowls using 30 second bursts.  Drizzle on top.  Add remaining 1/3 C peanuts.
Allow to cool completely before cutting into bars.
Recipe modified from "Babe Ruth Bars," Suzanne Stull, allrecipes.com