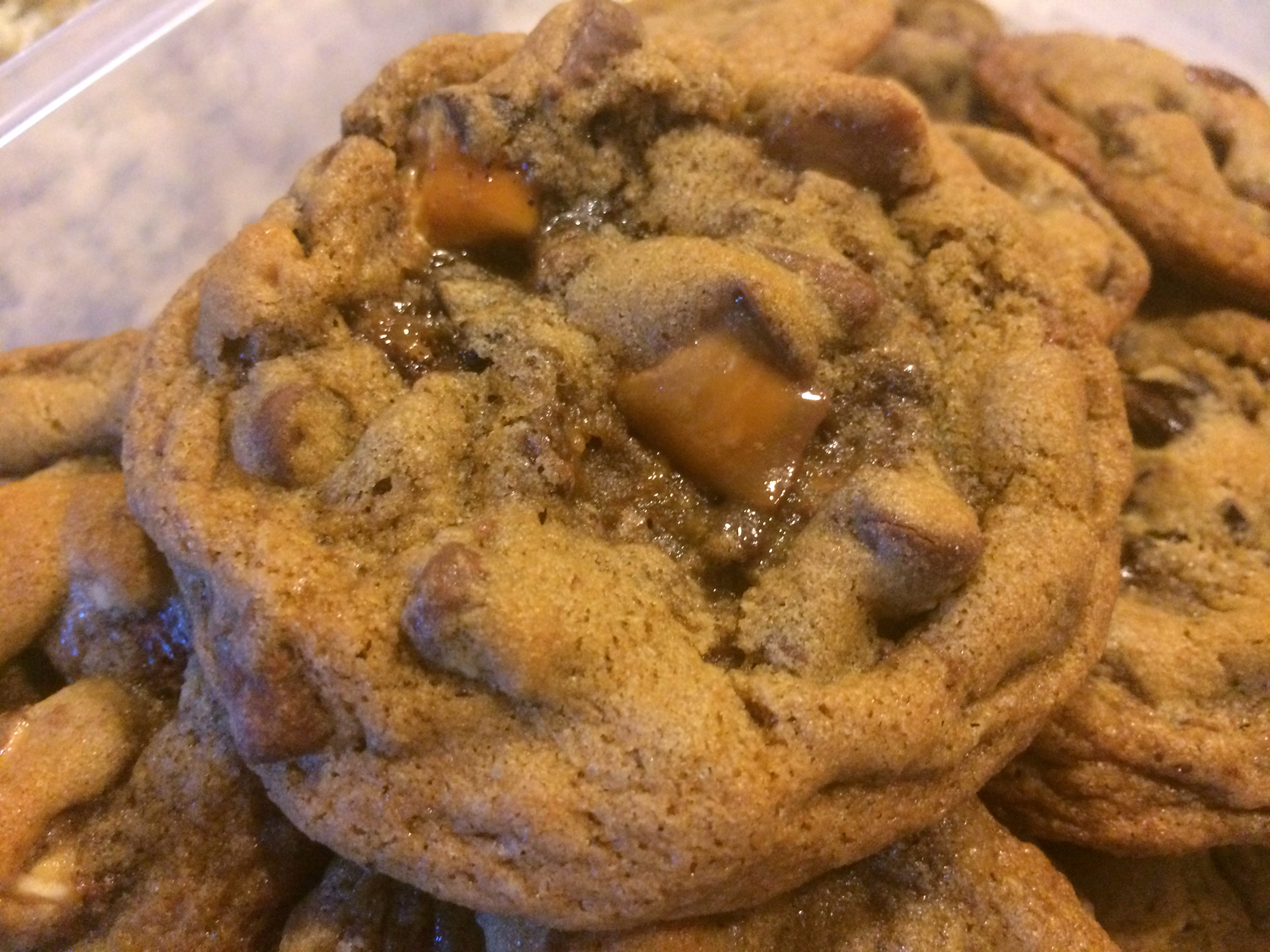 I'm always on the hunt for a better chocolate chip cookie.  There are many delicious options on Sugar & Spice:  Friday Night Chocolate Chip Cookies, Candy Bar(f) Cookies, Monster Cookies, Soft Cakey Chocolate Chip Cookies and Seahawks 12th Man Cookies.
Don't be afraid of trying out browned butter.  It looks a little strange but deepens the cookie flavor with caramel-like undertones.  It's versatile- you can find browned butter in desserts, on chicken or fish, veggies, pasta and more.
Not sure how to brown butter?  It's super simple- use a sauce pan and set the stove to medium.  Put in 1 stick butter.  It will melt then boil, bubbling up.  After about 5 minutes, the bubbling will stop and the butter starts to brown.  Stir frequently and remove when it's a golden brown color, perhaps 2 more minutes.  Butter continues to cook after removing from the stove.  It should end up the color of coffee with be little black bits in the bottom.  Taste it- it will not taste burned.  If it does, try again.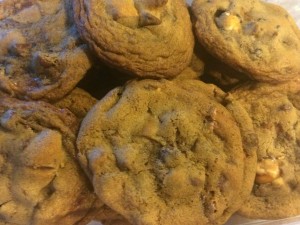 Browned Butter Cookies
Makes 36 cookies
Ingredients:
1/2 C (1 stick) browned butter, cooled
1/2 C (1 stick) butter, softened
3 C chopped mini candy bars
1 C chocolate chips
 1 C brown sugar
1/2 C white sugar
2 eggs
1 T vanilla
2 t instant coffee (1 Starbucks Via stick)
1 t baking soda
1/2 t salt
2 C flour
Directions:
Heat oven to 350.  Line baking sheets with parchment paper.
Use stand mixer to combined cooled brown butter and softened butter.  Add brown and white sugar.
Add eggs, vanilla and instant coffee.  Scrape sides to ensure all is combined.
Add baking soda and salt.  Add flour.
When dough is evenly mixed, add in candy bar pieces and chocolate chips.
Scoop dough into 2 inch balls and place on cookie sheet.  These will spread, don't crowd them.
Bake for 10 minutes total, 5 minutes on the lower rack and 5 minutes on the upper.
Allow to cool on the cookie sheet before transferring to cooling rack.
While these cookies may not win a beauty contest, they taste AMAZING!
Recipe modified from "Chocolate Chunk Cookies," thepioneerwoman.com, 9/4/2014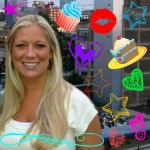 I'm a self-taught Betty Crocker. Food should be pretty, delicious and have sprinkles. Professionally I'm a clinical social worker. Follow me on Facebook and Pinterest- Sugar and Spice Baking Blog- for great recipes, amazing restaurants and culinary adventures.