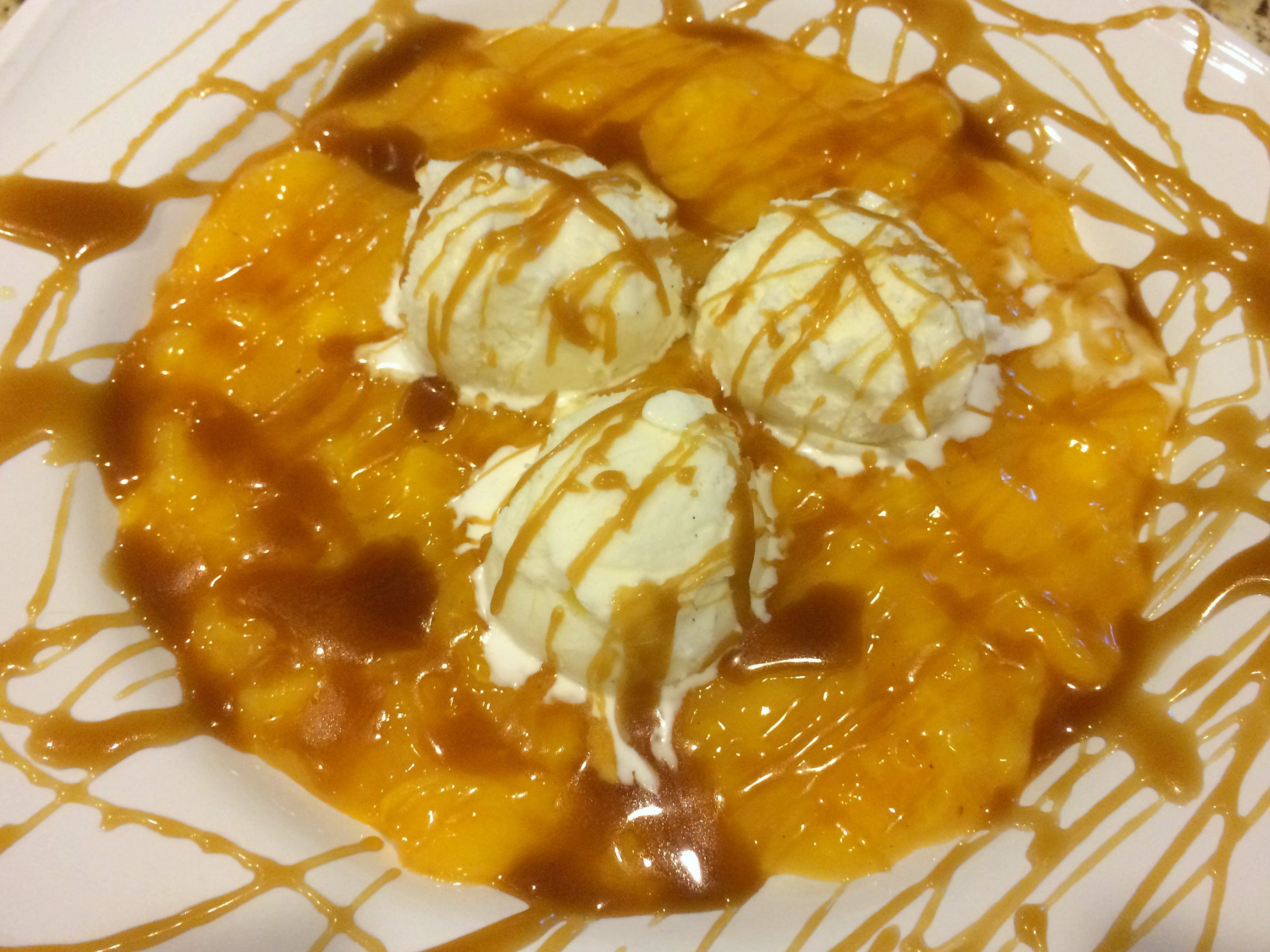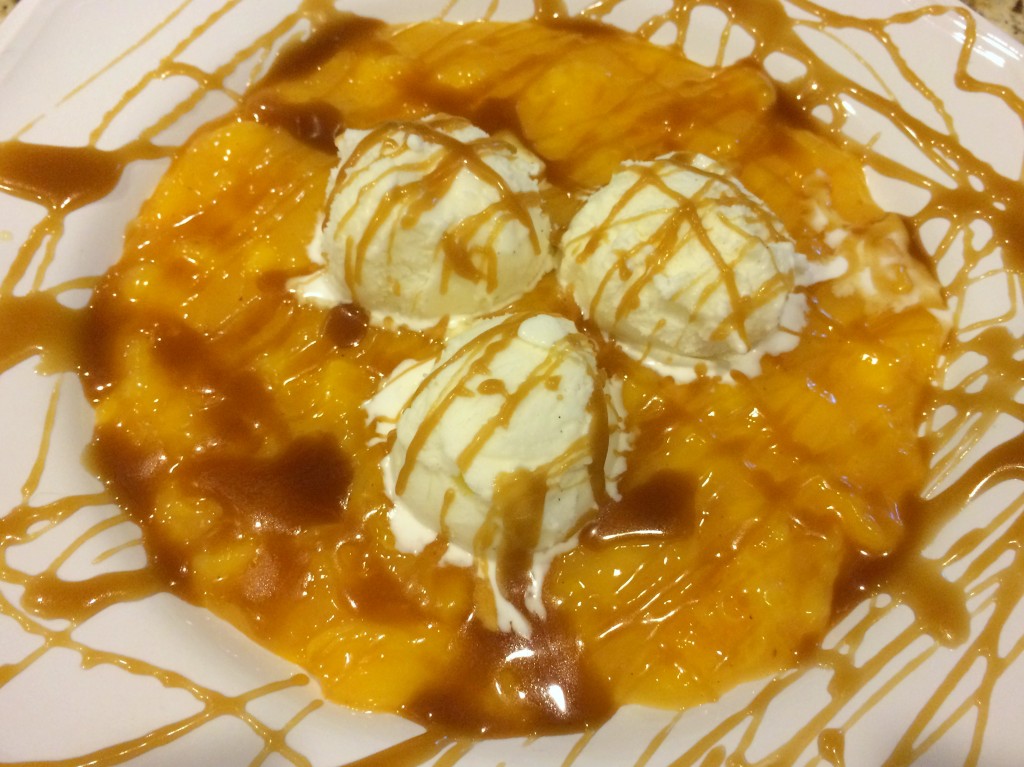 I needed something new to do with peaches.  I have 7 peaches and they're all ripe.  At once.  Poor planning on my part.  I could bake a honey peach pie but don't feel like spending Saturday night in the kitchen.  Peach sauce was the perfect answer.
Peach sauce tastes best using ripe, sweet summer peaches.  With minimal preparation, Peach Sauce is delicious on Vanilla Sugar Bean Ice Cream, pancakes, waffles or right out of the bowl.  Wanna get fancy?  Serve with Rum Caramel Sauce.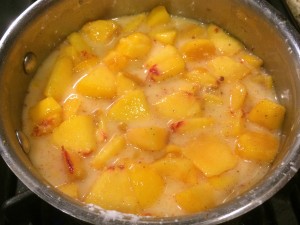 Peach Sauce
Makes 2 cups
Ingredients:
2 C fresh, ripe peeled peaches
1 C water
1/2 C sugar
1/4 C corn starch
Pinch salt
Pinch cinnamon
Pinch grated nutmeg
Teeny splash almond extract
Directions:
Chop peaches into small, even sized pieces.  Dump into a small sauce pan.
Whisk sugar and corn starch together in a small bowl.  Add water.  Add cinnamon, salt and nutmeg.
Pour mixture over peaches.  Place on stove, turn onto medium.
The mixture will eventually boil, stir periodically while it heats.  When the peach sauce boils, set a timer for one minute.  Boil and stir.
Remove from heat, add almond extract.
Serve warm or cool.  Store in the refrigerator.
Recipe modified from "Peach Sauce," by Baked Brie, www.tablespoon.com