Peanut Butter Scones with Reese's Pieces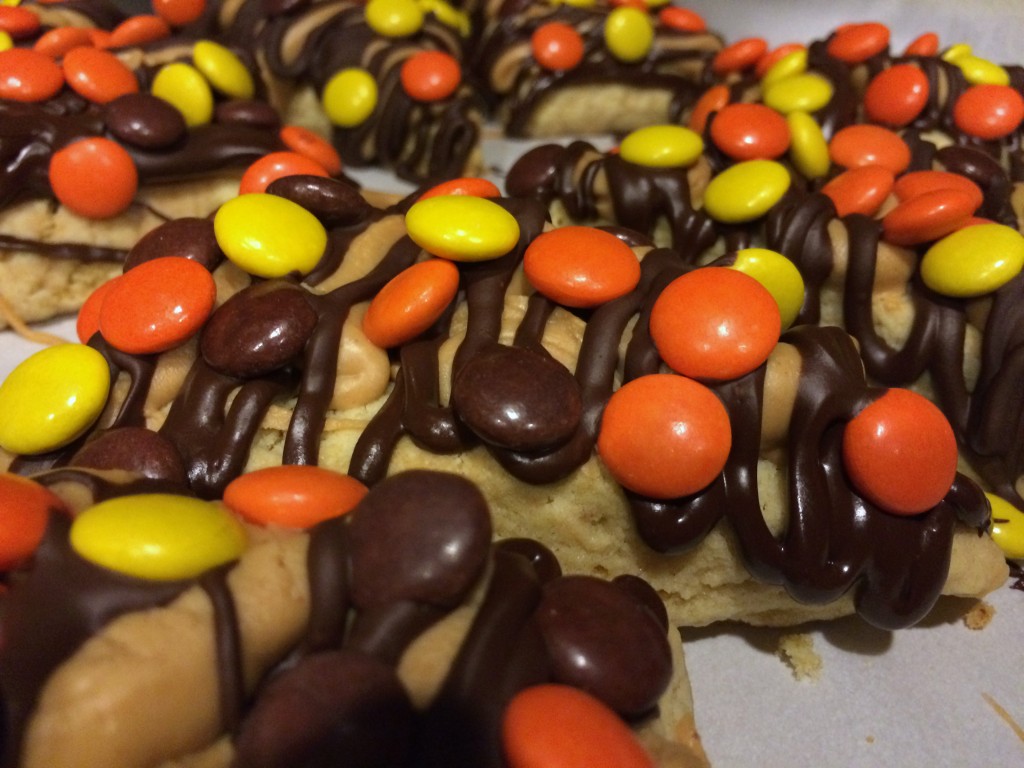 It's been a while since I've baked with Reese's Pieces.  Reese's Pieces Cookies (gluten-free version also!) were a hit and peanut butter scones turned out to be even more popular.  They pair perfectly with a cup of dark coffee and can make almost anyone enjoy a Monday morning at the office.
Peanut Butter Scones with Reese's Pieces
Makes 8 scones
Ingredients:
 2 C flour
1/2 C sugar
2 t baking powder
1/2 t baking soda
1/2 t salt
1/2 C (1 stick) butter, cold
1 egg
1/4 C heavy cream
1/3 C creamy peanut butter
1/2 C chocolate chips
1/2 C peanut butter chips
1 C Reese's Pieces candies
Directions:
Heat oven to 400.  Line a baking pan with parchment paper.
Combine flour, sugar, baking powder, baking soda and salt.  Cut cold butter into little pieces and cut in to dry ingredients with pastry cutter or forks.  Coarse crumbs will form.
In a separate bowl whisk together egg and heavy cream.  Pour over dry mixture.  Stir until combined, some crumbs may remain.
Add peanut butter.  I had to use my hands and a fork to combine.  Form into a ball.
Flour a clean work surface.  You can 1) gently roll out the ball and cut it like a pizza or 2) roll the ball in to a snake and fashion in to a rectangle.  Cut it diagonally to create your scones.
Transfer to prepared baking sheet, bake 15 minutes until set.  You don't want them to brown and over bake or scones can become dry.  Set aside to cool.
While scones are cooling, put chocolate chips into a freezer Ziploc bag.  Do the same with peanut butter chips.  Microwave on 15 second bursts until melted.  Keep a close eye, you don't want it to burn.
Snip corners, drizzle over scones.  Pour Reese's Pieces candies on top.  Allow chocolate and peanut butter to harden, it will keep the candies glued to the top.
Recipe modified from "Reese's Peanut Butter Scones," deliciouslyyum.com, 6/23/14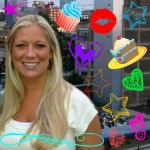 I'm a self-taught Betty Crocker. Food should be pretty, delicious and have sprinkles. Professionally I'm a clinical social worker. Follow me on Facebook and Pinterest- Sugar and Spice Baking Blog- for great recipes, amazing restaurants and culinary adventures.