Old-Fashioned Blackberry Cobbler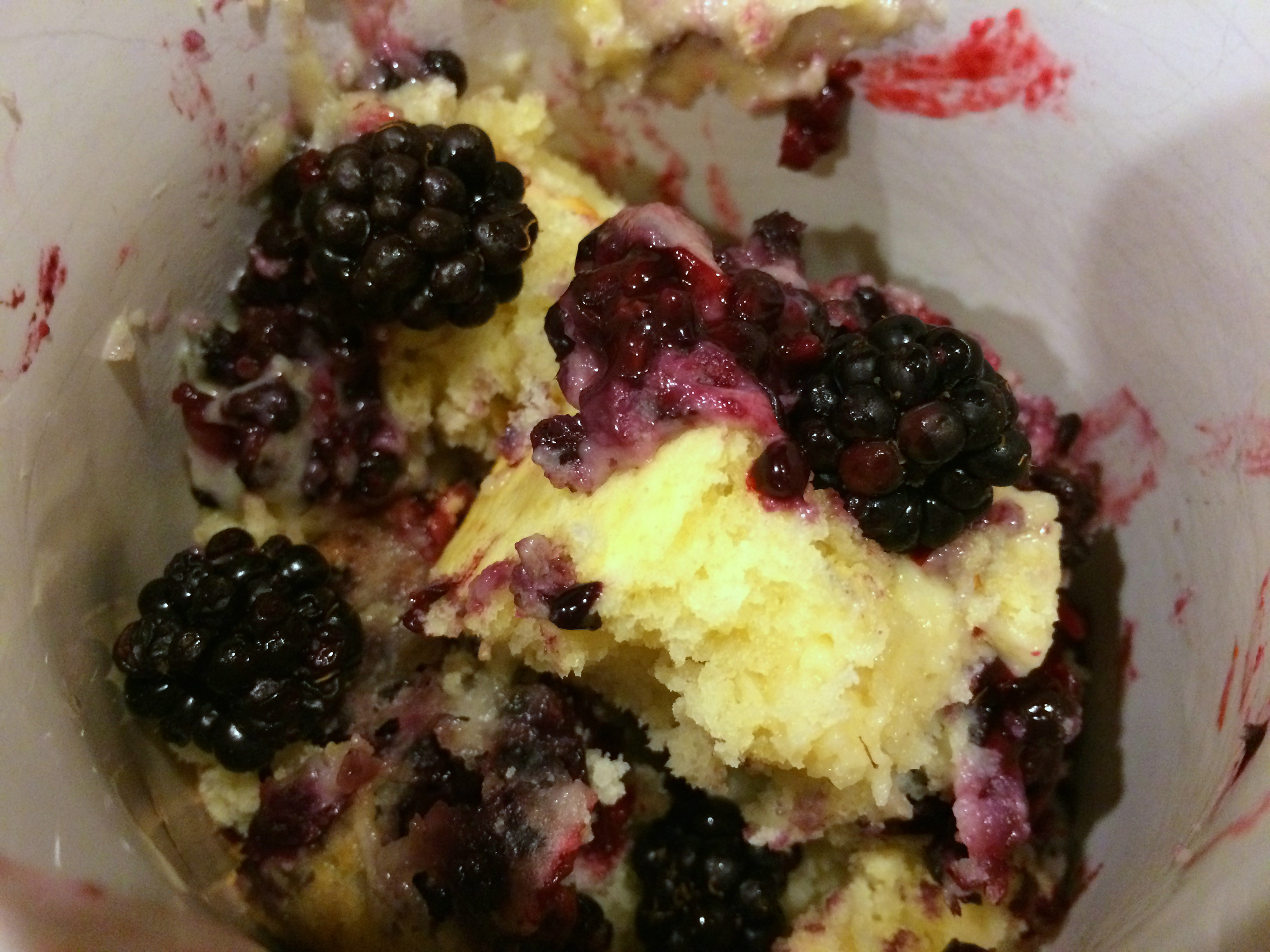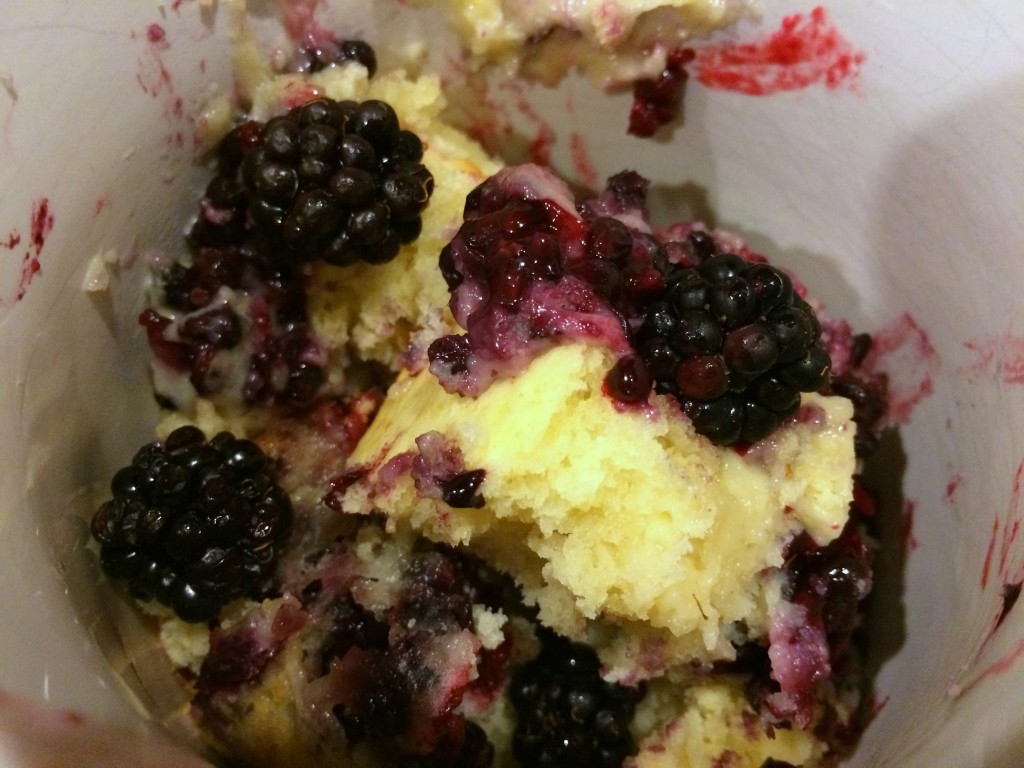 It's August and blackberry season.  From jam to old-fashioned cobbler, we love blackberries at our house.  This recipe comes from the 1896 Boston Cooking School Cookbook, written by Fannie Merritt Farmer.  The cookbook introduced the idea of standardized measuring cups, teaspoons etc and continues to be popular over 100 years later.  Fannie uses the term "cottage pudding" for this recipe and while I've adapted it to blackberries, it could be made with blueberries, peaches or plums.
Old Fashioned Blackberry Cobbler
Makes 1 9×13 pan, 12 servings
Ingredients:
4 C ripe blackberries
1/2 C (1/2 stick) softened butter
1/2 C sugar
1 egg
1 C milk
2 C flour
3 t baking powder
1/2 t salt
1/2 C flour
1/2 C sugar
Optional- dash cinnamon
Directions:
Heat oven to 350.  Coat pan with non stick cooking spray.
Cream butter and sugar with mixer.  Add egg and milk.
Add flour, baking powder, and salt.  Mixture will be thick and doughy.  Set aside.
Wash blackberries.  Add cinnamon to 1/2 C sugar if using.  Mix 1/2 C sugar and 1/2 C flour.
Gently toss berries in mixture.  Dump into prepared pan.
Spoon the dough mixture on top and spread around evenly.
Bake 30-40 minutes until top of cobbler is golden and a toothpick comes out clean.
Serve warm with vanilla ice cream.  Garnish with leftover blackberries.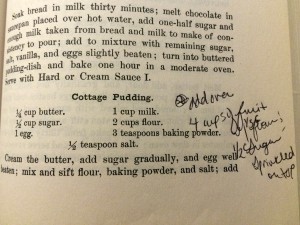 Recipe modified from "Cottage Pudding," 1896 Boston Cooking School Cookbook," Fanny Merritt Farmer, page 311