Lemon Buttermilk Doughnuts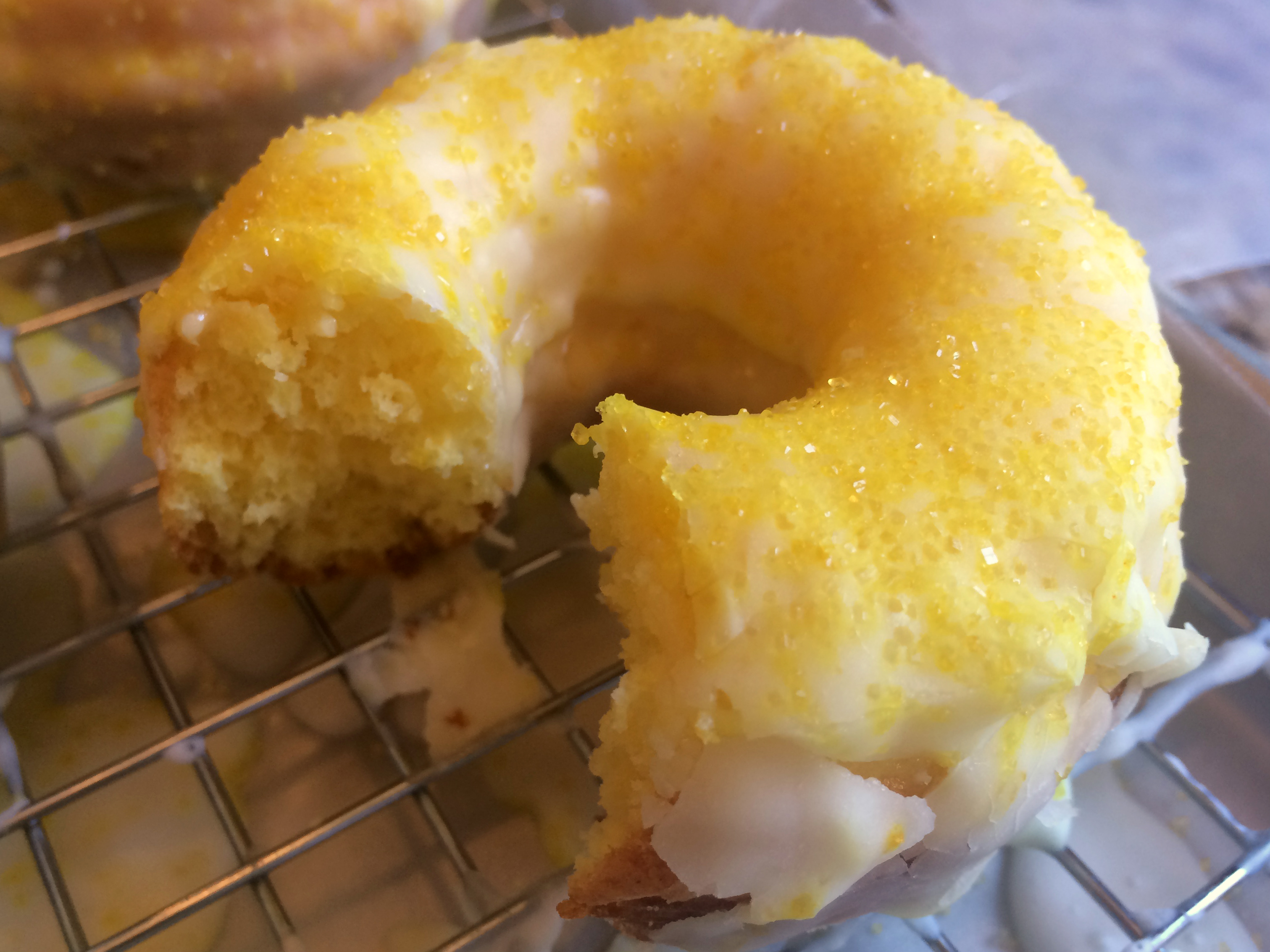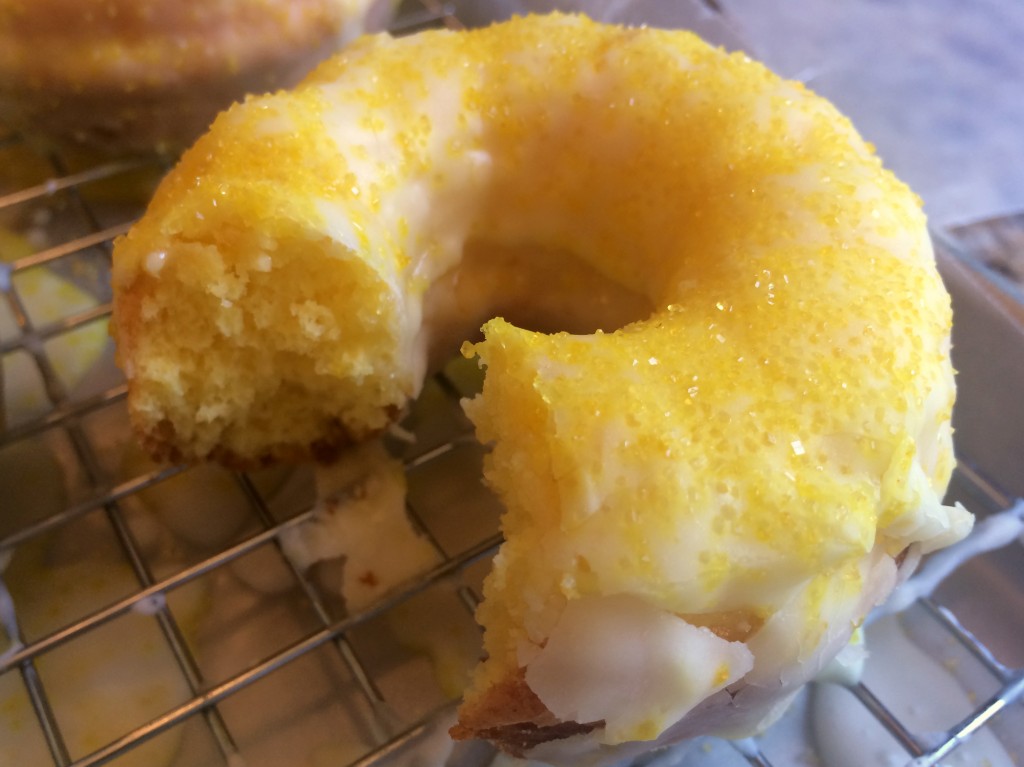 My family has 2 favorite things.  Half of them go for anything lemon- lemon ricotta cookies, copycat lemon loaf, lemon tarts etc and everyone else prefers carrot cake.  Like many traditions, no one knows why- it just is.
Lemon Buttermilk Doughnuts are baked and triple glazed.  The recipe can be adapted to other flavors (like chocolate), if you change up the cake mix.  I got my doughnut pans at Target, they're also available online.
Lemon Buttermilk Doughnuts
Makes 12 regular sized doughnuts
Ingredients:
Lemon Doughnuts
1 box lemon cake mix
1 C buttermilk
2 eggs
2 T melted butter
Basic Glaze
4 C powdered sugar
1/2 C milk
1 t vanilla extract
Lemon Glaze
1 C powdered sugar
Zest from 1 lemon (about 2 T)
1 T fresh lemon juice
Sprinkles if desired
Directions:
Heat oven to 425.  Coat doughnut pan with nonstick cooking spray.
Mix doughnut ingredients until well combined.  Transfer into a Ziploc bag.
Snip the corner and pipe into the doughnut pan.  Don't overfill- only about 2/3 full.
Bake for 7-9 minutes.  Doughnuts lightly brown and spring back if touched.
Let doughnuts cool for a few minutes then turn out on a cooling rack.  Cool completely before glazing (otherwise it's a mess!)
To make basic glaze, whisk ingredients together.  Line a pan with wax paper.   If you can, set a cooling rack above the pan, this allows air to circulate under the doughnut.  Dip cooled doughnuts into glaze and allow to dry.  Takes about 30 mins.
Once glaze is dry, repeat.  Yes you're dipping them twice.
Once basic glaze has hardened, combine ingredients for lemon glaze.  Transfer to Ziploc, cut corner and drizzle on top.  Add sprinkles if using.  The lemon glaze will also harden, giving a burst of intense, lemony flavor when people bite in.  Delicious!
Recipe adapted from "Double Glazed Funfetti Donuts," cookiesandcups.com