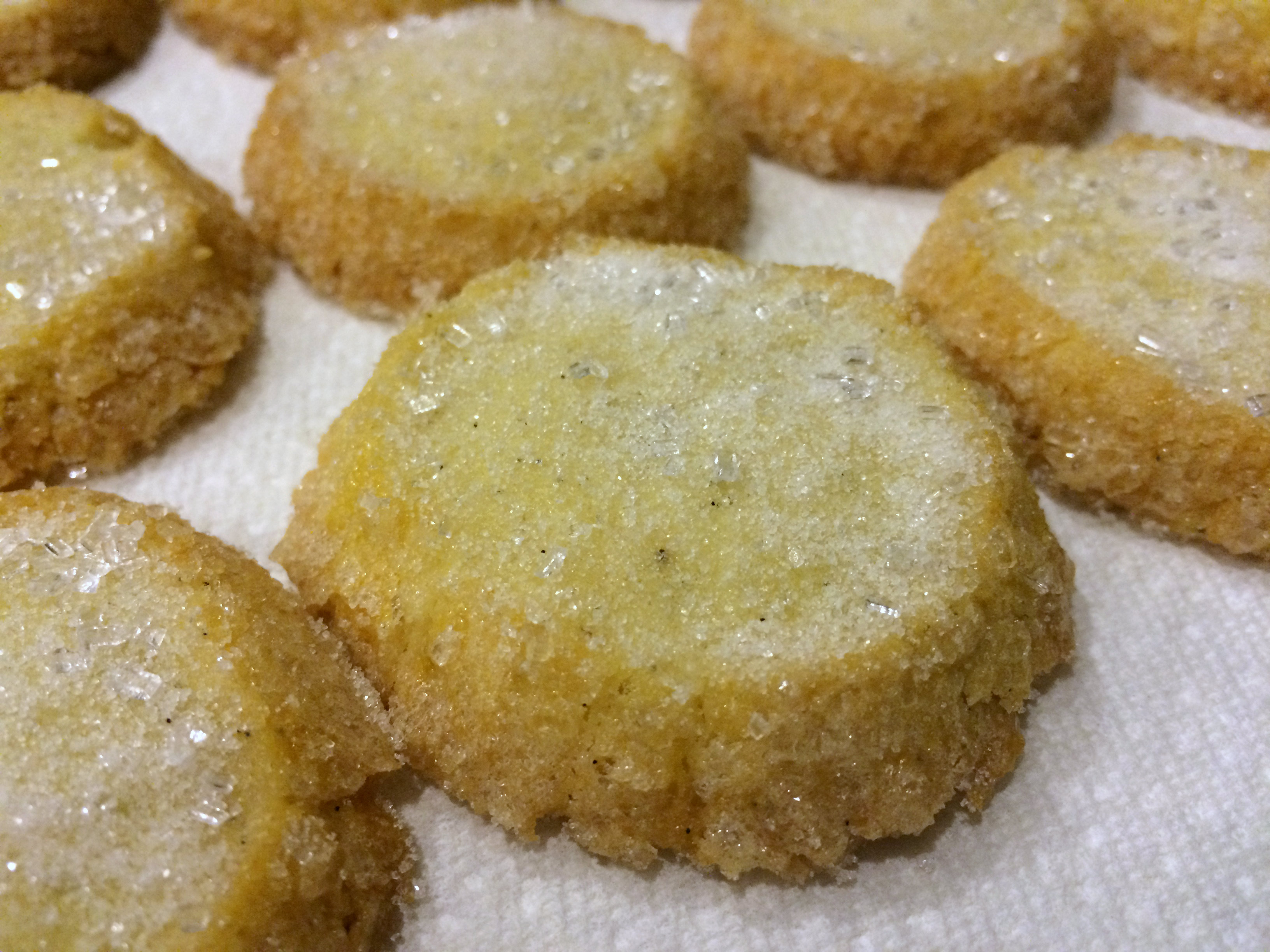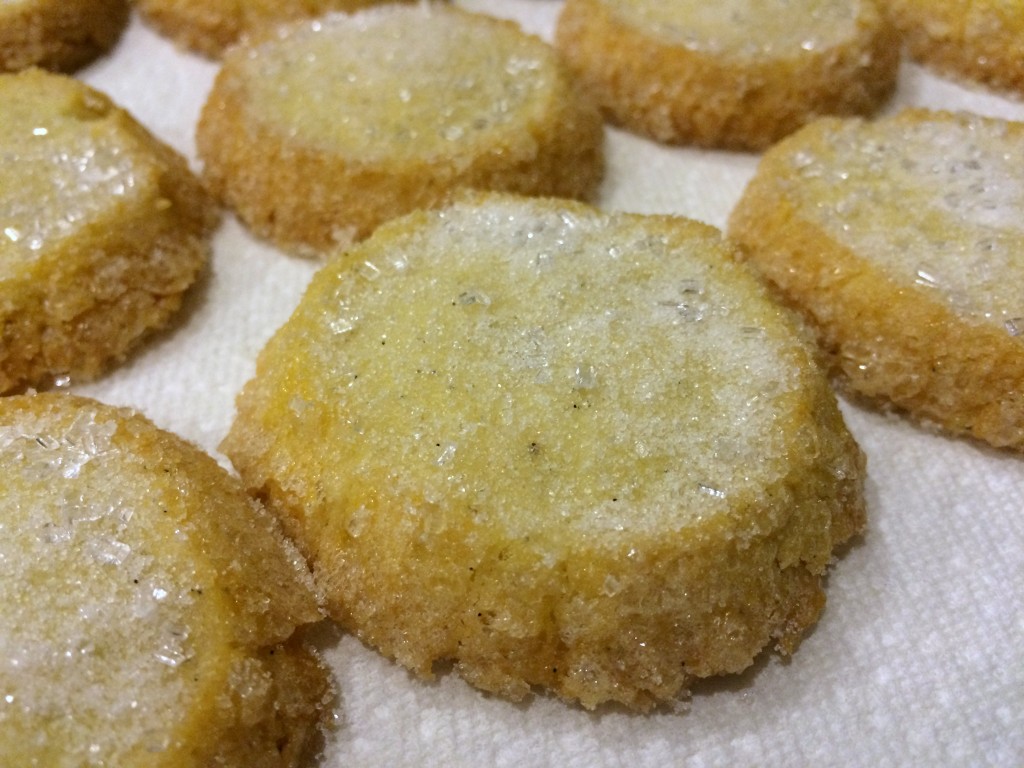 I have a new favorite cookie.  This is saying something- there is serious cookie love on Sugar and Spice.
Vanilla Shortbread cookies are made with European-style butter.  Yes this is a real thing- it's slightly higher in fat.  The result is a melty, crumbly texture unique to absolutely AMAZING shortbread cookies.  Can't find European-style butter?  Regular is delicious too.
They had European-style butter at my local Chuck's Produce.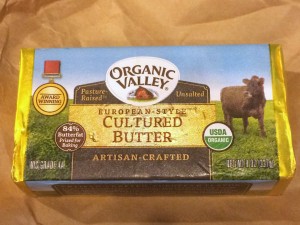 Vanilla Shortbread
Makes 36 cookies
Ingredients:
 2 large vanilla beans
1/3 C white sugar
8 oz. (1 C ) unsalted butter, preferably European-style, softened
1/2 t salt
1/3 C powdered sugar
2 egg yolks
2 C flour
Extra sugar, large grain if possible
Directions:
Cut the vanilla beans vertically.  Use the back of the knife to scrape the seed pulp into a small bowl and add white sugar.  Using your fingers, rub vanilla seeds into white sugar until blended.
Use a stand mixer to cream the butter on low until smooth.  Add salt.  Add vanilla sugar and powdered sugar.  Scrape needed. Add 1 egg yolk and mix until just combined.  Do not over mix.
Add flour in half cup increments until just blended.  Dough will be soft.
Dump dough onto clean, lightly floured surface.  Divide in half.  Roll each into a log about 9 inches long and 2 inches wide.  Don't worry if it's not exact; just try get the logs the same width.  Wrap in plastic wrap.  Refrigerate at least 3 hours.  This helps the cookies keep shape when baking.
Heat oven to 350.  Position oven racks in top and bottom thirds of the oven. Line baking sheets with parchment paper.
Dump large grained sugar onto a plate.  Whisk the second egg yolk in a small bowl.  Unwrap one log of cookie dough and brush it with egg.  Roll in coarse sugar and gently press to any bare spots.
Use a sharp knife to cut cookie dough into 1/2 inch thick rounds.  Set on baking sheets, leave about 2 inches between rounds.  Bake cookies for 20 mins total, 10 mins on lower rack and 10 mins on upper.  Leave on cookie sheets for 5 mins then transfer to cooling rack.
You can freeze unbaked logs of dough, wrapped tightly in plastic, for up to 2 months.  Thaw at room temperature for about 10" mins before cutting and baking.
As a bonus, put leftover vanilla bean pods into another sealed container with 2 C of sugar.  You'll have vanilla sugar in a few weeks.  Perfect for Vanilla Sugar Bean Ice Cream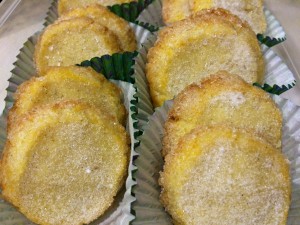 Recipe modified from "Vanilla-Bean Sable Cookies," Dorie Greenspan, Fine Cooking, Issue 116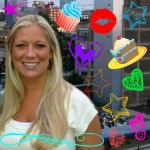 I'm a self-taught Betty Crocker. Food should be pretty, delicious and have sprinkles. Professionally I'm a clinical social worker. Follow me on Facebook and Pinterest- Sugar and Spice Baking Blog- for great recipes, amazing restaurants and culinary adventures.