Vanilla Sugar Bean Ice Cream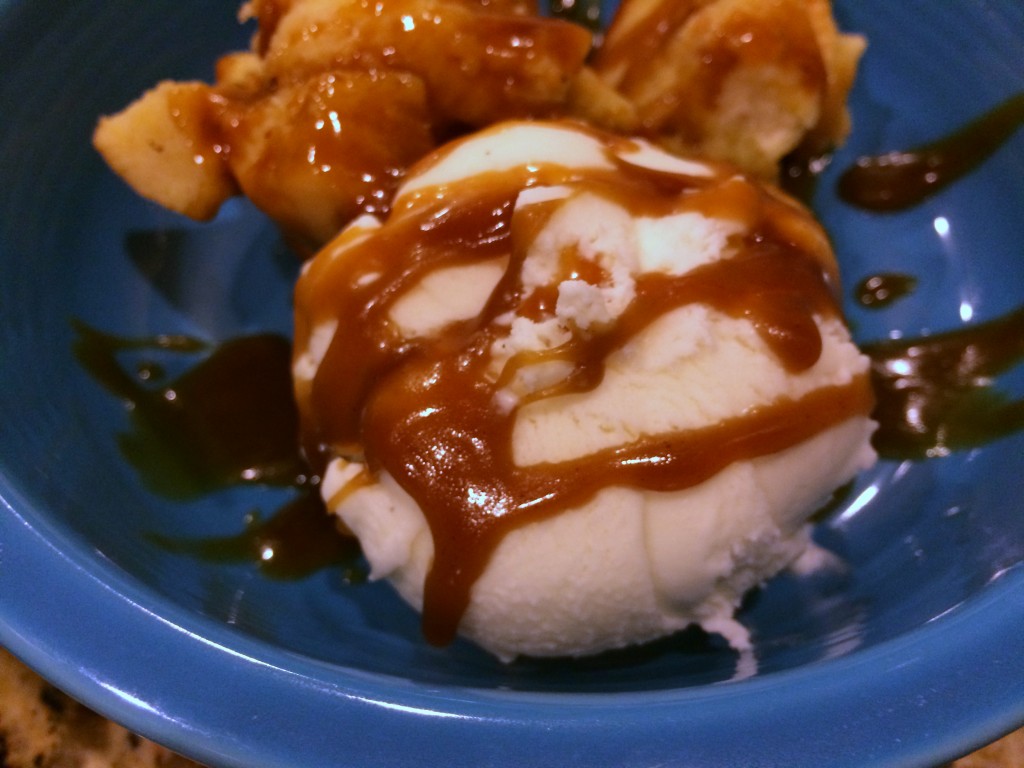 Vanilla Sugar can be made ahead.  Put 2 C white sugar in a pint sized Mason jar.  Carefully score the side of 1 vanilla bean with a sharp knife.  Pull apart, use the side of a spoon to scrape caviar from the inside.  Dump caviar into sugar.  Be sure to get it all from the bean.  Cut the bean into pieces and put it in the jar also.  Shake the jar to distribute vanilla into sugar.  Keep in the cupboard for 2 weeks or more, periodically breaking up lumps.  The result is homemade, fragrant vanilla sugar perfect for cake, cookies or ice cream.
Vanilla Sugar Bean Ice Cream
Serves 8 people
Ingredients:
2 C heavy cream
2 C whole milk
1 C vanilla sugar
1/4 t salt
Directions:
Combine heavy cream, whole milk, vanilla sugar and salt.  Whisk until sugar dissolves.  Pour into ice cream maker, freeze according to instructions.
I served my ice cream on Big Easy Bread Pudding with Rum Caramel Sauce.