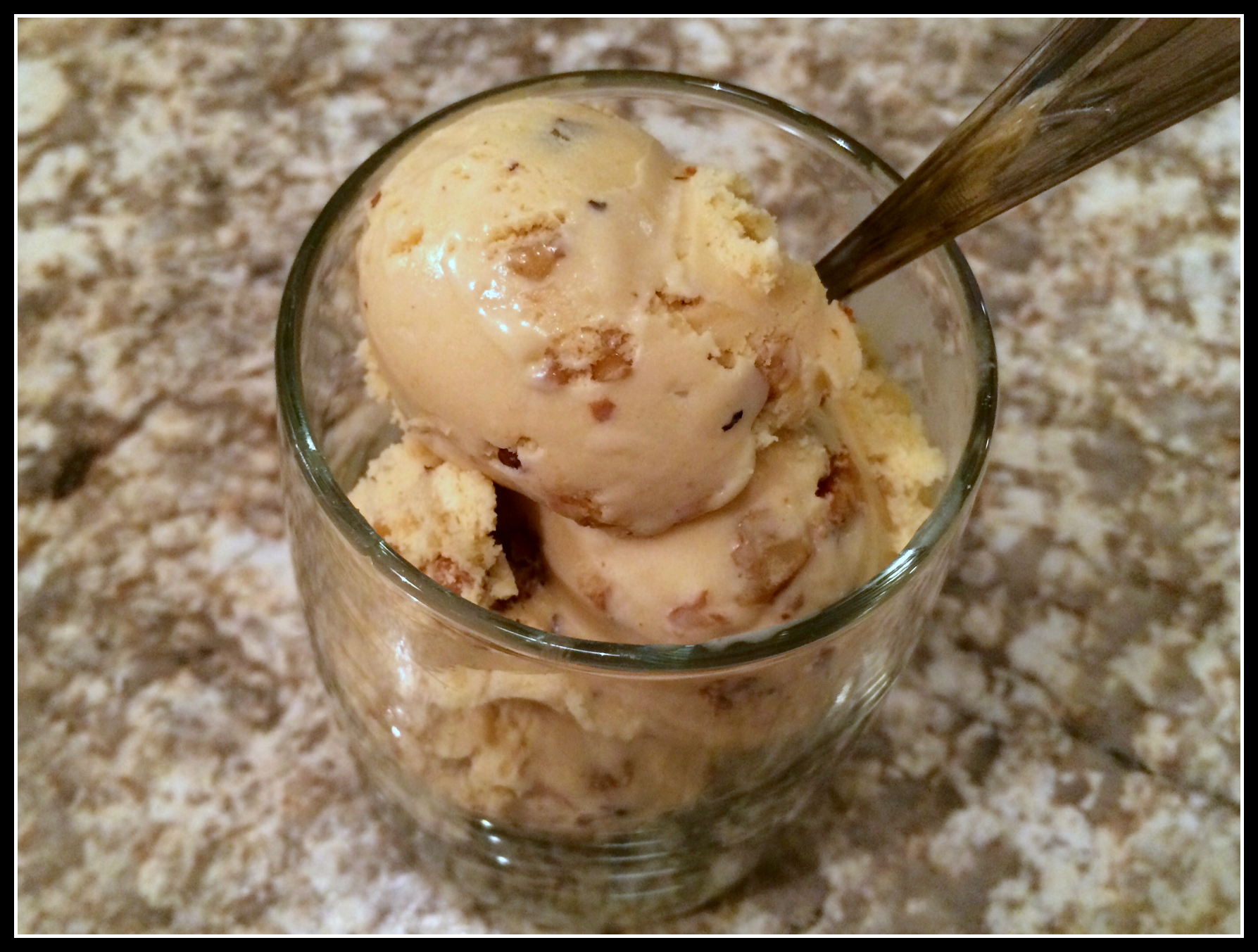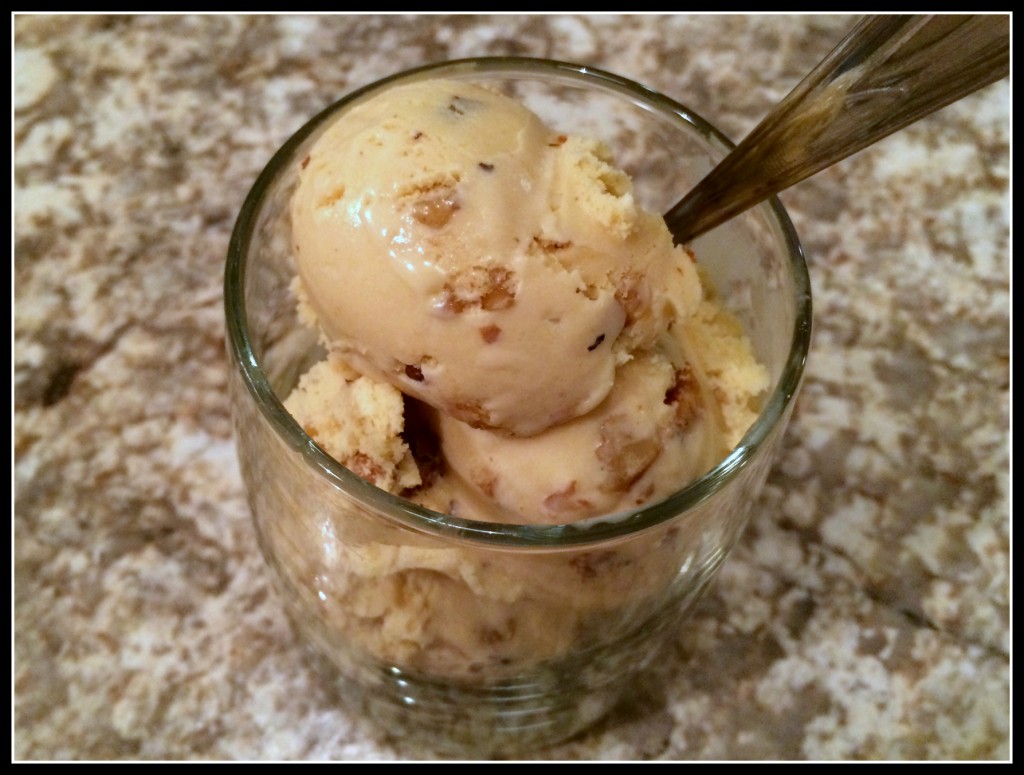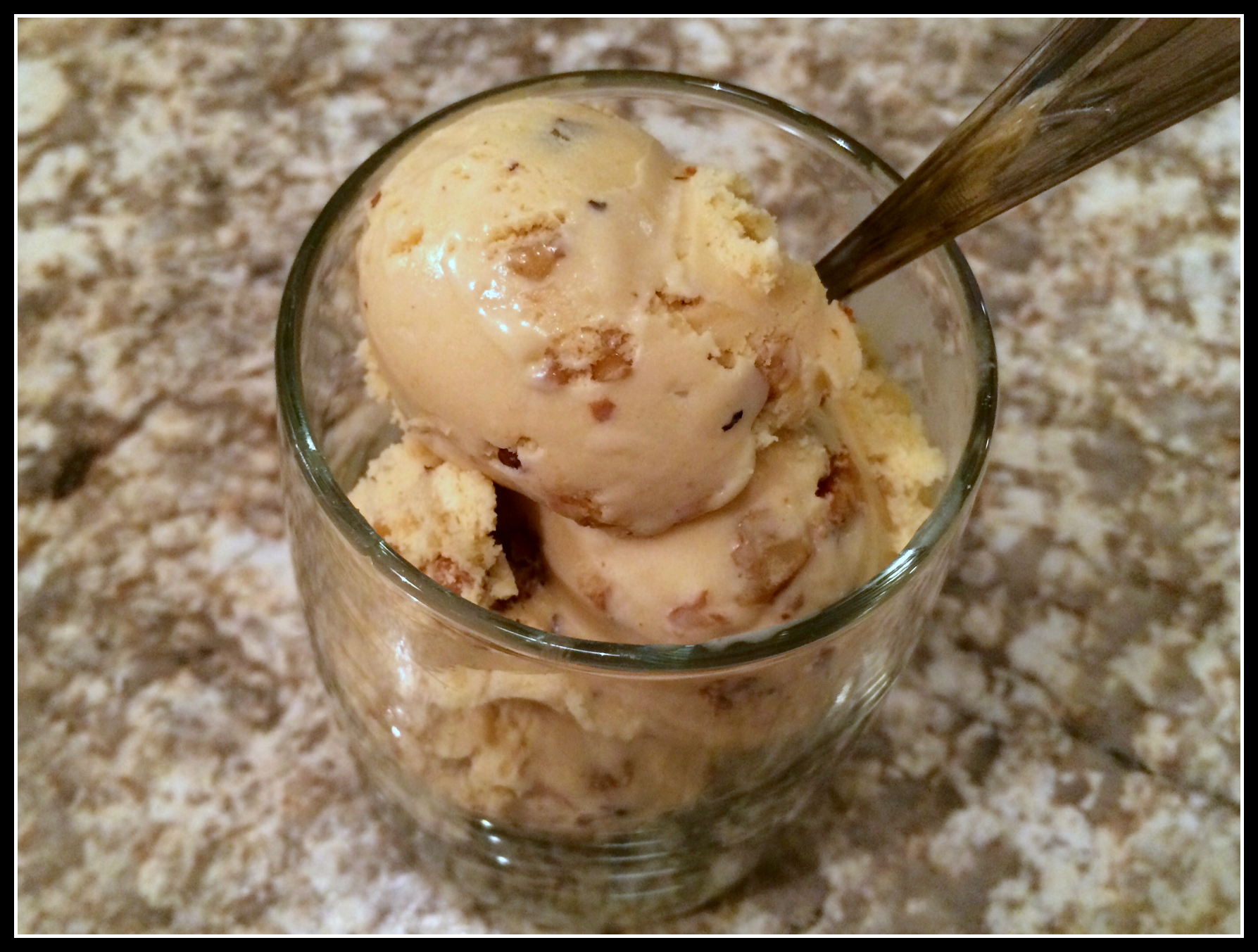 Maple walnut ice cream isn't exactly Christmassy.  This time of year people tend to go for stuff like candy cane or cinnamon.  But as my mom's favorite flavor is maple walnut, Santa brings maple walnut.  End of story.
Maple walnut ice cream uses real maple syrup and a custard base.  It goes great on pies (pumpkin or apple pie) or all by itself.  Freeze ice cream maker 24 hours prior or just leave in freezer at all time in case you NEED to make ice cream.  You never know.
Maple Walnut Ice Cream
Serves 8 people
Ingredients:
1 1/2 C heavy cream
5 egg yolks
 2 T sugar
1 T light corn syrup
1 1/2 C whole milk
3/4 C pure maple syrup (no imitation stuff!  This is not pancakes)
1/2 t salt
1 t vanilla extract
1 1/2 C toasted walnut pieces
3/4 C pure maple syrup
1/4 t salt
Directions:
Toast walnuts ahead of time.  Prepare ice cream maker.
Combine heavy cream, sugar and corn syrup in saucepan over medium heat, stirring constantly.  Whisk egg yolks in a separate bowl.
When cream is steaming but not boiling (5 mins), pour about half the cream into egg yolks while you whisk them very quickly.  This process is called tempering.  If you put the egg yolks directly into the cream, you end up with scrambled eggs.  Ask for a hand if you need help.  Return egg yolk mixture back into pan with the rest of the cream, whisking quickly until combined.
Cook for 5 more minutes over medium heat, stirring constantly.  Mixture will thicken and coat back of spoon.  Remove from heat.  Pour liquid through a mesh strainer to make sure any accidental scrambled egg bits are removed.
Add whole milk, maple syrup, salt and vanilla.  Pour into 9×13 baking pan to cool.  Press plastic wrap to the surface and put in refrigerator.  This prevents a skin from forming.
While ice cream mixture is cooling, combine toasted walnuts, 3/4 C maple syrup and salt in a small sauce pan.  Bring to boil over medium heat, boil 2 minutes.  Set aside to cool.
When ice cream mixture is cold, pour into prepared ice cream maker and freeze according to manufacturers directions.  Add maple syrup walnut mixture right at the end.
Recipe adapted from "Maple Walnut Ice Cream," by Kim T, allrecipes.com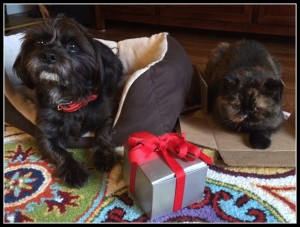 Just for fun, here's a photo from Christmas at our house.  Murphy (the dog) was a good boy this year and got a present.  Ella (the flat-faced cat) does not get presents.  Her present is to snore in my ear at 2 am, sneeze on the walls, attack Christmas lights on the tree, dump cat food on the floor, sneak out the front door and run down the street, climb up my clothes on the drying rack etc.  If she did get presents, it would probably be coal.  Don't confuse this with the coal she sometimes kicks outside the litter box.  A naughty girl for sure!