Soft, Cakey Chocolate Chip Cookies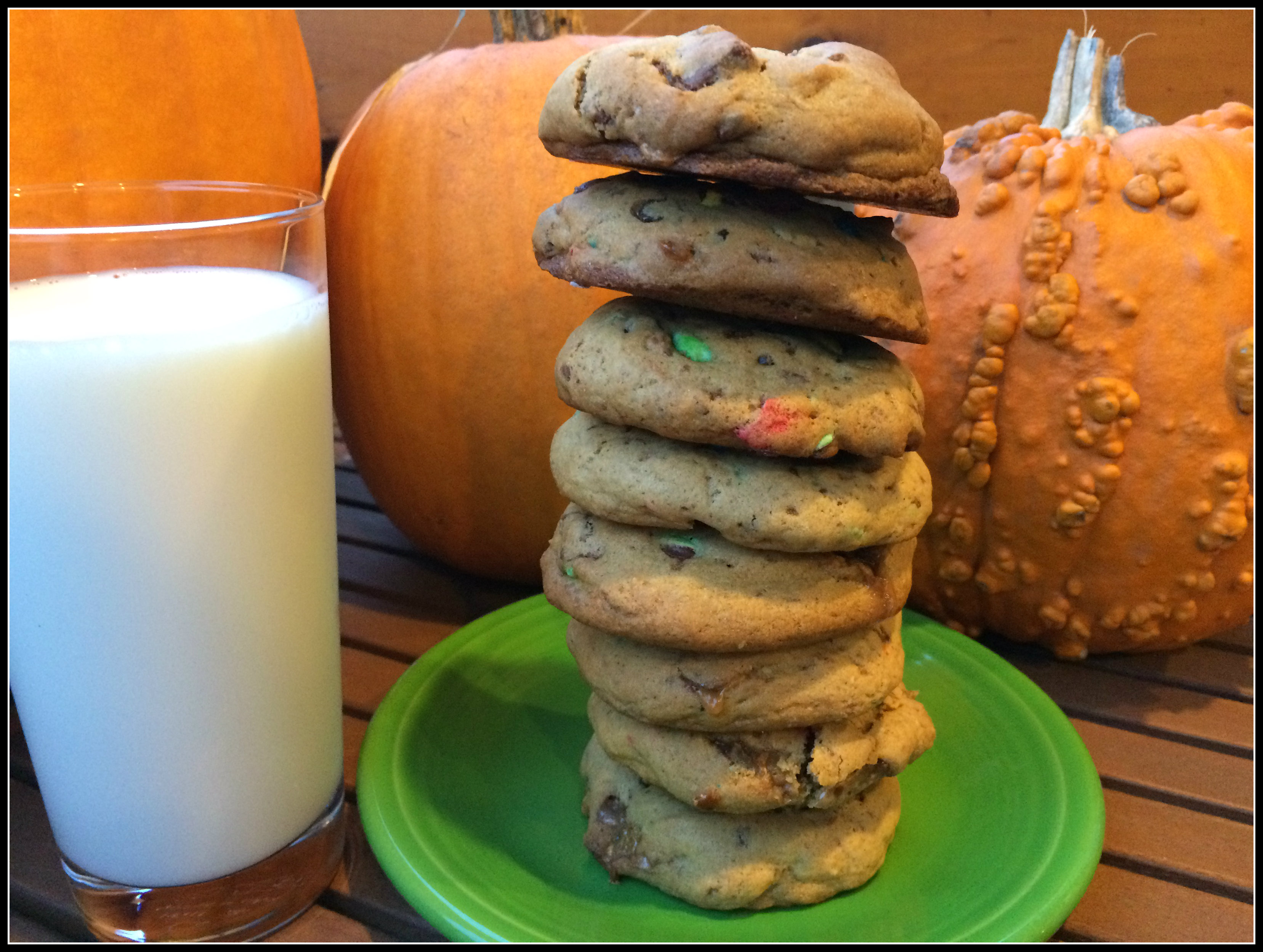 There are 2 kinds of people in the world- those who like crispy chocolate chip cookies and those who prefer the thick, soft, cakey variety.  Although I am an equal opportunity cookie consumer, if I had to pick, I'd probably lean toward the crispy version.
Sadly my husband prefers the cakey variety and I occasionally have to keep him happy.  These cookies are exactly that- thick, soft and dense.  Instead of regular chocolate chips, I used Halloween candy because it gives me an excuse to buy it.
Soft, Cakey Chocolate Chip Cookies
Makes 24 cookies
2 1/4 C flour
3 eggs
1 tsp baking soda
1/2 t baking powder
3/4 C (1 1/2 sticks) softened butter
I 1/4 C dark brown sugar
1 1/2 t vanilla
2 C cut up chocolate candies (I used a Halloween chocolate variety mix- MnMs, Snickers and Milky Way.  KitKats and Peanut MnMs "magically" disappeared.  Hmmm)
1 C miniature semi sweet chocolate chips
Directions:
Heat oven to 375.  Line cookie sheets with parchment paper.
Cream butter in stand mixer.  Add brown, sugar, eggs and vanilla.  Scrape sides.
Add flour, salt, baking powder and baking soda.  Scrape sides.
Stir in chocolate candies and chocolate chips by hand.  The mixer can break them up too much.
Spoon onto cookie sheet in 2 inch diameter balls.  I fit about 9 per sheet.
Bake 10-12 minutes until lightly golden brown.  Set aside to cool.
Serve with milk.  Notice your dog is sulking because you always make treats he can't eat.  Bribe him with lunch meat and promise you'll make dog biscuits soon.
Recipe adapted from ""Chocolate CHip Cookie REcipe- Soft, Cakey Version," kitchenmagipe.com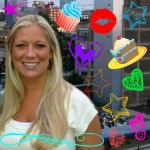 I'm a self-taught Betty Crocker. Food should be pretty, delicious and have sprinkles. Professionally I'm a clinical social worker. Follow me on Facebook and Pinterest- Sugar and Spice Baking Blog- for great recipes, amazing restaurants and culinary adventures.