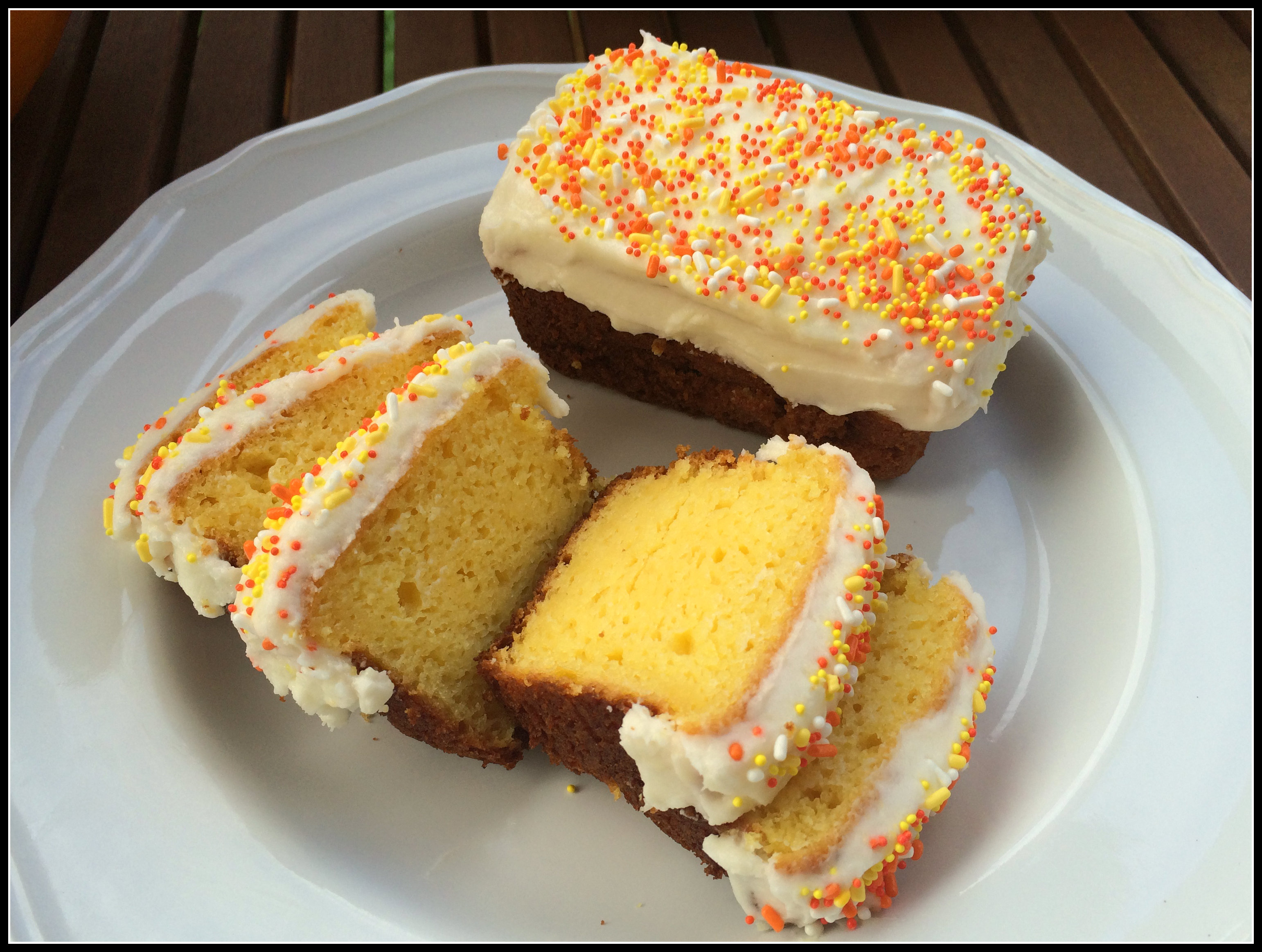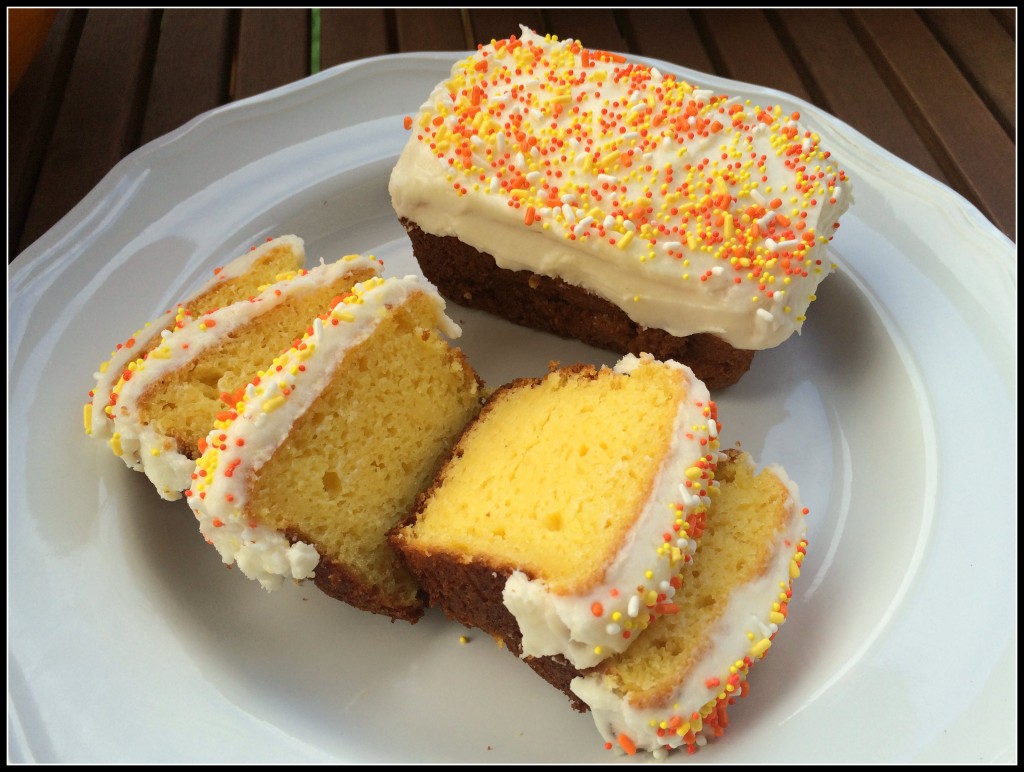 This is a copycat recipe for Starbucks' famous Lemon Loaf cake.  While it's hard to beat the original, this recipe is darn close.  The best news?  You can make the entire recipe for the cost of 2 slices of cake at Starbucks.  Definitely serve with coffee.
Copycat Lemon Loaf Cake
Makes 8 mini loaves
Ingredients:
1 box yellow cake mix
1 large box (5.1 oz) instant lemon pudding
4 eggs
8 oz heavy cream
1/2 C whole milk
1/2 C vegetable oil
Juice from 2 large lemons (1/4 C)
Zest from 2 large lemons
Lemon Icing
1/2 C (1 stick) butter, softened
2 C powdered sugar
Juice from 1 large lemon (4 T)
Zest from 1 large lemon
1 t lemon extract
Directions:
Heat oven to 350.  Grease and flour 8 cavity mini loaf pan.
In a large bowl, combine cake mix and instant pudding.  Add oil, eggs and milk.  Mix and scrape sides.
Fold in sour cream, lemon juice and zest.  Mix until just combined.
Distribute mixture evenly in pan.
Bake for 25-30 minutes until a toothpick comes out clean.  Watch closely toward the end, my pan is a dark color and the lemon loaf almost burned.
Let cool for about 10 minutes, carefully remove from pan.  If it sticks, use a silicon spatula to gently release sides.  Cool loaves completely before icing.
To make icing, cream butter with hand mixer.  Add lemon juice, zest and extract.  Add powdered sugar.
Frost cooled loaves.  Add sprinkles if using.  Icing sets over a few hours.
Slice and serve.  Invent a super cool story for your friends about Starbucks giving you the recipe.  Perhaps you used a secret code to sneak into their test kitchen after hours.  Or maybe Starbucks wanted one of your awesome recipes so bad they traded for it.  You get the idea… be creative!
Adapted from "Starbucks Lemon Loaf Cake- the True Copycat Recipe" by Marina, July 24 2013