Healthy Pineapple Carrot Muffins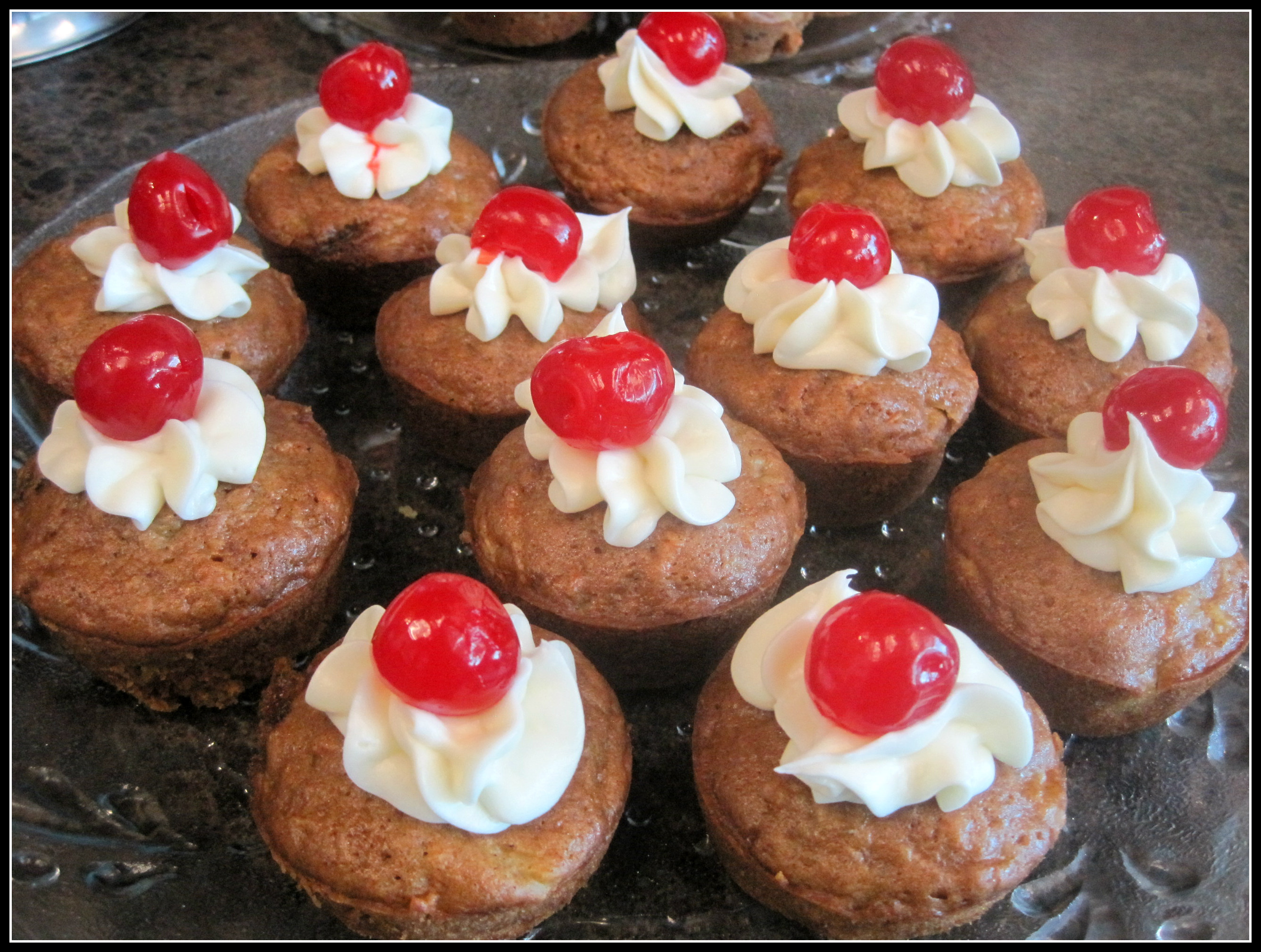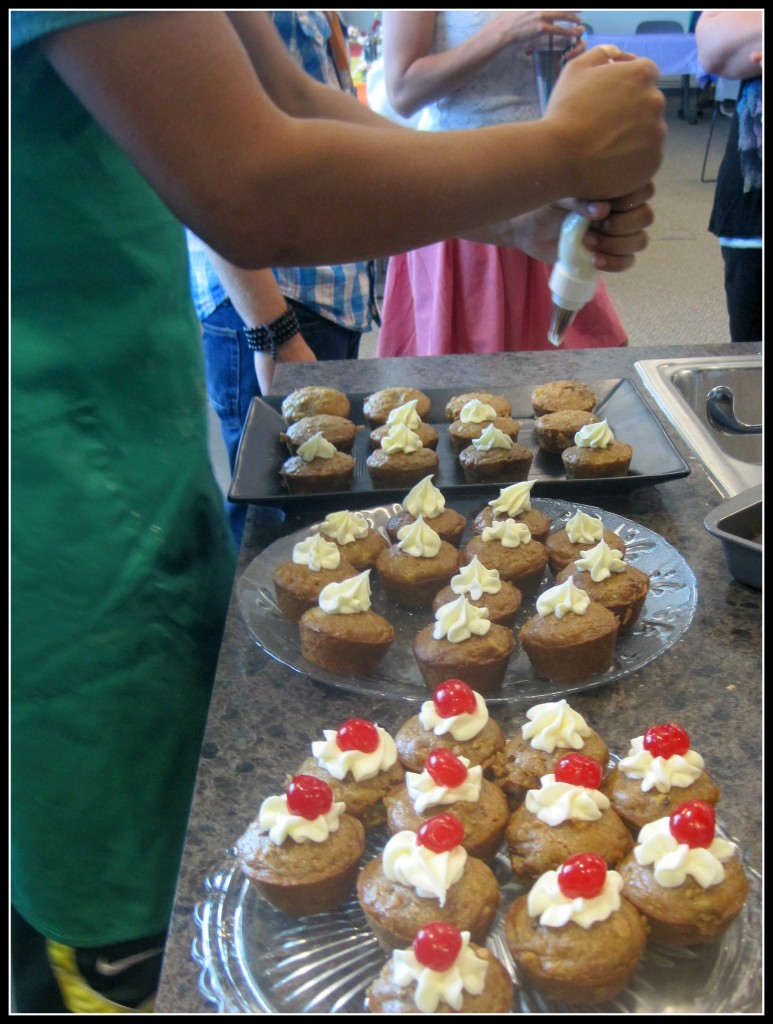 My work just wrapped up 6 weeks of nutrition education for at-risk teens with the Clark County Food Bank.  The final class involves the youth planning a menu and cooking for parents, families, mentors and court staff.  Recipes must be healthy and many come from the Cooking Matters curriculum.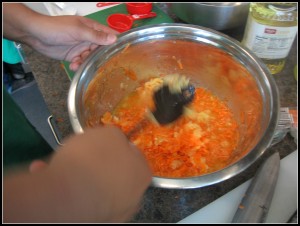 Special thanks to the Columbian for running Healthy Apple Crisp in the food section Tuesday; we took the paper to into work and the youth were unbelievably excited to be "food celebrities."  Last year's favorite class recipe, Rolled Oat Peanut Butter Cookies, is also posted.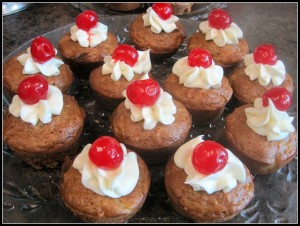 Pineapple Carrot Muffins stole the show at family dinner night.  While we made them as a dessert, these would be great in lunches or as an after school snack.
Pineapple Carrot Muffins
Makes 12 muffins
Ingredients:
1 medium carrot
1 C canned crushed pineapple with juice
5 T canola oil
1/4 C cold water
1 T white distilled vinegar
1 1/2 C all-purpose flour
3/4 C brown sugar
1 t baking soda
1 t ground cinnamon
1/4 t salt
Pinch ground nutmeg
3/4 C chopped walnuts
 4 T butter, softened
4 oz reduced fat cream cheese, softened
2 C powdered sugar
1 T vanilla
12 maraschino cherries
Directions:
Heat oven to 350.
Wash and peel carrot.  Shred with grater.  Measure about 1 C shredded carrot.
In medium bowl add pineapple with juice, oil, water, vinegar, and shredded carrot. Mix.
In a large bowl mix flour, brown sugar, baking soda, cinnamon, salt, and nutmeg.  Use a fork to break up lumps.
Add wet carrot mixture to dry ingredients.  Mix until combined.
Add walnuts.  Could also include raisins (our group doesn't like them)
Spray muffin pan with non stick spray or use liners.  Fill muffin wells 3/4 full with batter
Bake until golden brown and toothpick comes out clean, approximately 20–25 minutes.
While muffins are cooling, make cream cheese frosting.
To make cream cheese frosting, use electric hand mixer.  Combine cream cheese and butter.  Add vanilla.  Add powdered sugar.
Pipe small amount of frosting onto cupcake and stick a cherry in the middle.  We went light on frosting to keep the cupcakes healthy although the frosting doubles easily if needed.
We made triple this amount for the family dinner and there were none left!
Recipe adapted from Cooking Matters "Pineapple Carrot Muffins," cookingmatters.org/recipes