Oreo Cupcakes with Oreo Cream Filling and Cookies & Cream Frosting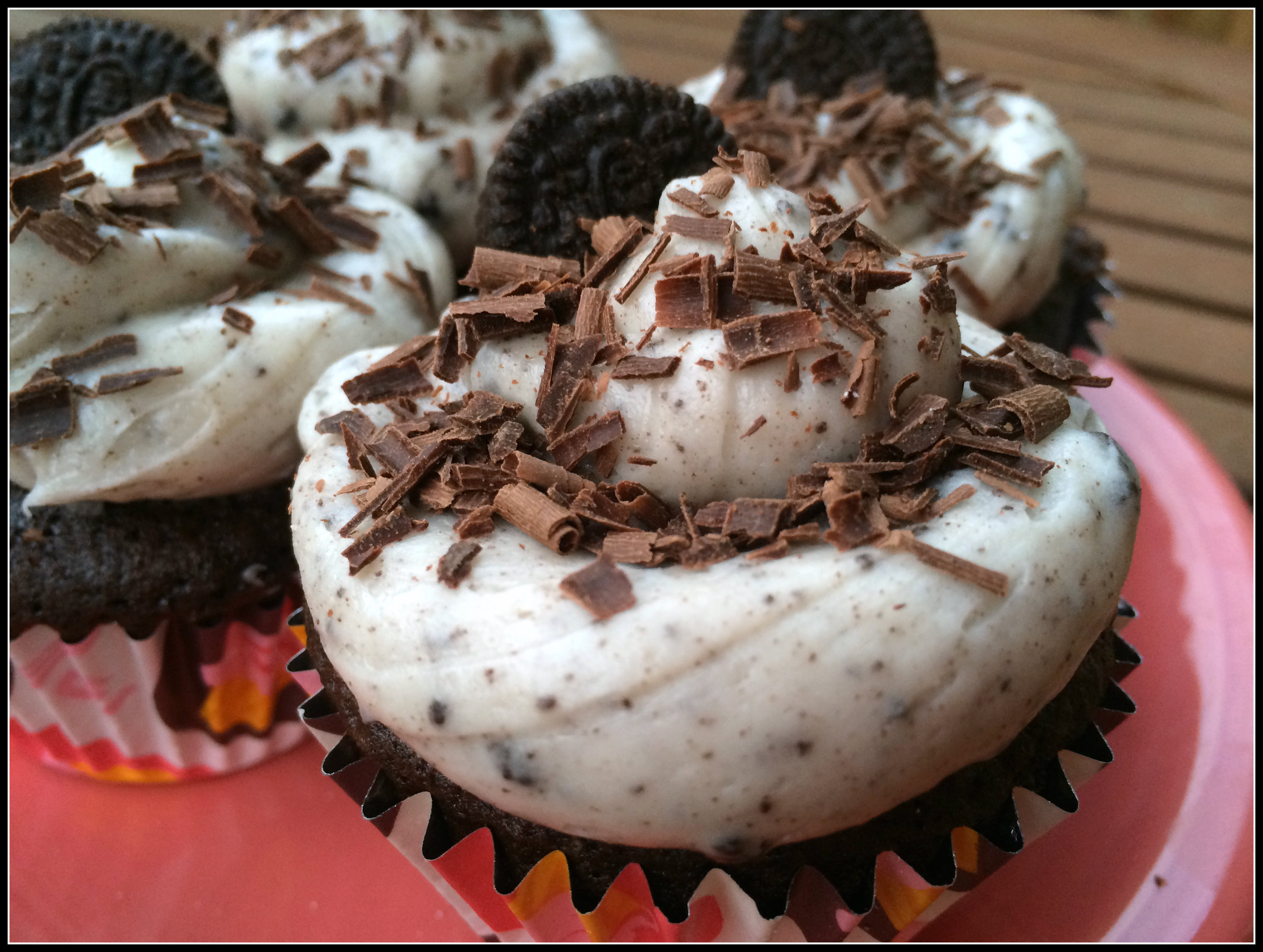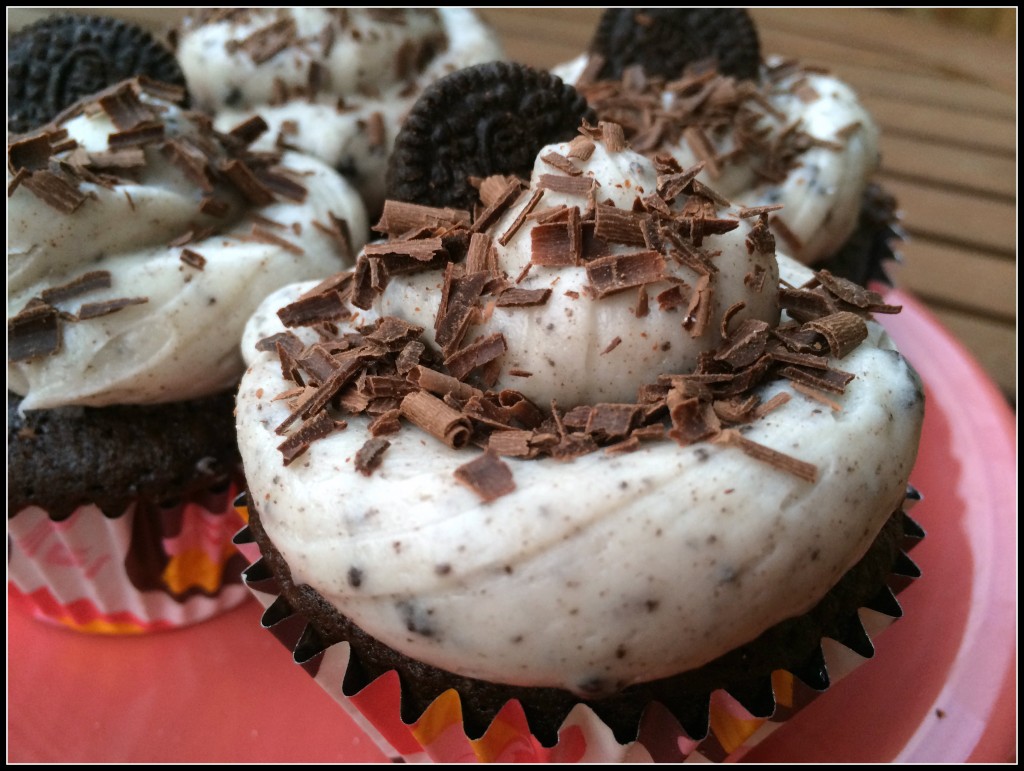 A friend at work is having a birthday.  I'm using her as an excuse to make Oreo Cupcakes with Oreo Cream Filling and Cookies & Cream Frosting.  Don't get weirded out by shortening in the Oreo Cream Filling, it helps the texture match filling in Oreo cookies.
Due to a super crazy schedule, I ended up using boxed cake mix.  Bad baker I know… but between a trip to Vegas, a new baby in the family and my sister's wedding happening next week, boxed cake is my best friend.  Feel free to swap in your favorite scratch chocolate cake if you have more time.  This recipe converts to 2 round cake pans.
Oreo Cupcakes with Oreo Cream Filling and Cookies & Cream Frosting
Makes 24 cupcakes
Ingredients:
Oreo Cupcakes
I package REGULAR Oreos (not double-stuff)
I box dark chocolate cake mix
1 small box instant chocolate pudding (dark chocolate if you can get it)
3/4 C milk
3/4 C vegetable oil
4 eggs
Oreo Cream Filling
1/4 C butter, softened
1/4 C shortening
2 1/2 C powdered sugar
2 T milk or cream
2 t vanilla
Small pinch salt
Cookies & Cream Frosting
2 8oz pkgs cream cheese, softened
1 C butter, softened
8 C powdered sugar
1 T vanilla extract
1 package mini Oreos
Directions:
Heat oven to 350.  Line cupcake pans.
Place 1 Oreo in bottom of each well, 24 total.
Combine cake mix and instant pudding.
Add milk, oil and eggs.  Mix well.
Coarsely chop 12 remaining Oreos.  It's ok to sneak out a few and eat them.  Dump into batter.
Distribute cake mix evenly among cupcakes.  There is exactly enough for 24.
Bake 18-20 minutes.  Cupcakes are done when a toothpick comes out clean.  Set aside to cool.
While cupcakes are baking, make filling and frosting.
To make Oreo Cream Filling, use stand or hand mixer.
Cream butter and shortening together until fluffy.
Add salt, vanilla and milk.
Add powdered sugar 1 C at a time.  Filling should be thick but spreadable.
Put filling in freezer quart Ziploc bag.  Set aside.
To make Cookies & Cream Frosting, use stand or hand mixer to combine butter and cream cheese until fluffy.
Add vanilla and powdered sugar in 1C increments.
Set aside 24 whole mini Oreos.  Feed a few mini Oreos to your husband who is lurking in the kitchen while you bake.
Finely chop or crush remaining Oreos.  A food processor can be helpful.  Another option is to put under wax paper and crush with a rolling pin.
With mixer on low, add Oreo pieces to frosting.  Transfer frosting into a piping bag.
For final cupcake assembly, use a cupcake punch or paring knife to make small holes in cooled cupcakes.  Snip corner of Ziploc bag and fill holes with Oreo Cream Filling.
Pipe Cookies & Cream Frosting on cupcakes.  Set mini Oreos on top.  Add sprinkles or chocolate shavings.
Watch your friend go into a sugar coma… happy birthday!
Post update:  Love Oreos?  Try Red Velvet Oreo Cupcakes also.  Super extra yum!
Recipes adapted from Oreo Cake by Sally at sallysbakingaddiction.com on May 29, 2014 and Death by Oreo cupcakes by foodsnots at instructables.com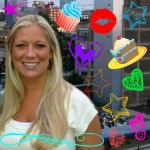 I'm a self-taught Betty Crocker. Food should be pretty, delicious and have sprinkles. Professionally I'm a clinical social worker. Follow me on Facebook and Pinterest- Sugar and Spice Baking Blog- for great recipes, amazing restaurants and culinary adventures.