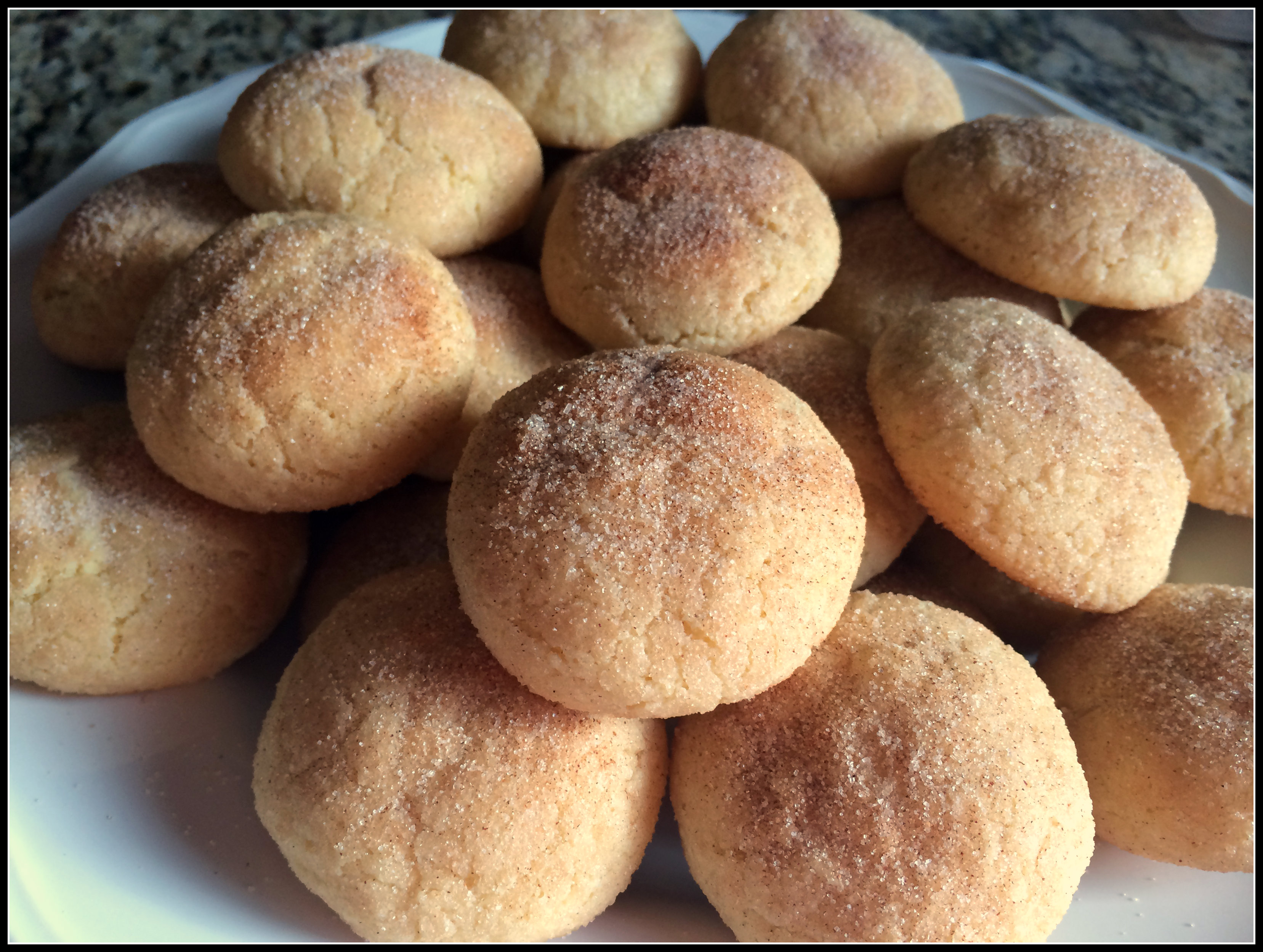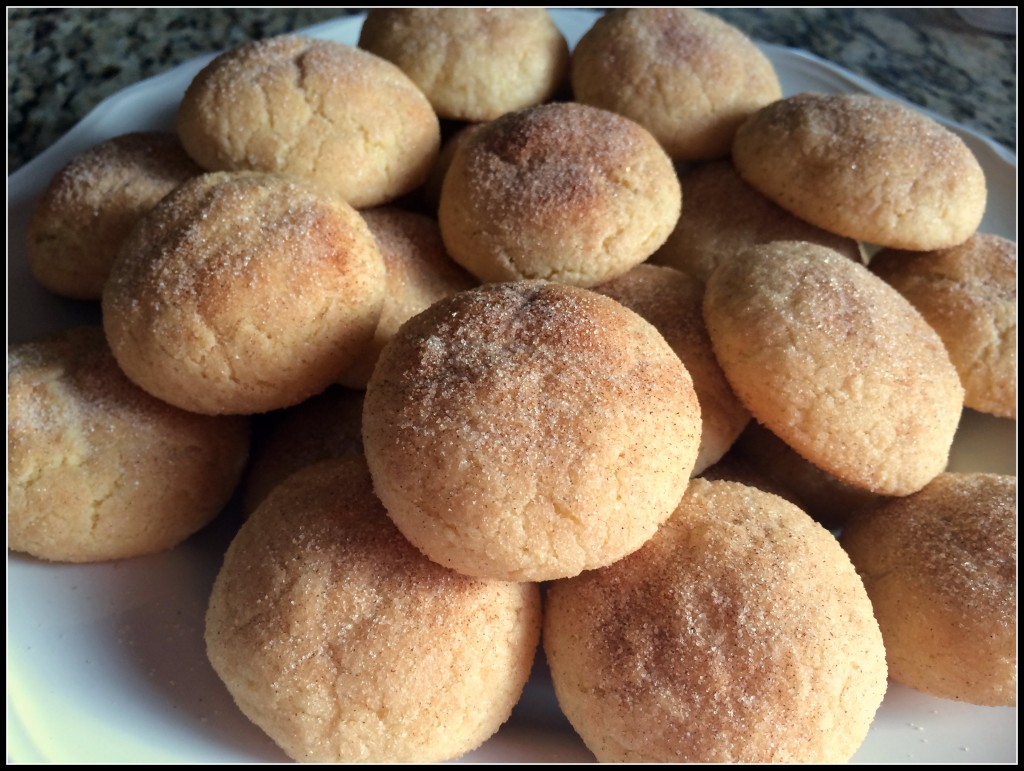 My snickerdoodle cookies have a sneaky secret ingredient.  Any guesses?
Luckily it has nothing to do with snail noodles, the original meaning of the German word Schneckennudel, where these tasty little cookies get their name.  The cookies contain cream cheese, a delicious way to keep the soft, dense texture while dropping the fat content of the traditional shortening base.  Sprinkled in cinnamon sugar, snickerdoodles are perfect year round treat.
This recipe comes from my Desserts from the Famous Loveless Café cookbook.  Located in Nashville, Tennessee, the Loveless Café is a southern staple serving traditional southern recipes including Coconut Cookies.
Sneaky Snickerdoodles
Makes 5 dozen small cookies
Ingredients:
1/2 C stick butter (1 stick), softened
4 oz regular cream cheese, softened
1 3/4 C white sugar
1 1/2 t vanilla extract
2 eggs
pinch salt
3 C flour
1/2 t baking soda
3/4 t cream of tartar
3/4 C white sugar
2 t cinnamon
Directions:
Heat oven to 375.  Line cookie sheets with parchment paper.
Using stand mixer, combine cream cheese and butter.  Add 1 3/4 C sugar and vanilla.  Scrape sides.
Add eggs one at a time.  Don't cheat.  This helps keep the batter light when it bakes.
Add flour, pinch salt, baking soda and cream of tartar.  Combine.  If dough is sticky, refrigerate for a few hours to help it maintain shape while baking.
Combine 3/4 C white sugar and cinnamon in wide bowl.  Scoop out dough in 1 1/2 inch diameter balls.  Roll in cinnamon sugar.
Set on cookie sheet.  I fit 16 per sheet, giving space as cookies will spread while baking.
Bake for 15 minutes and remove from oven.  Immediately sprinkle with more cinnamon sugar.  Cookies will be lightly golden on edges with small cracks in the surface.
Snickerdoodles firm up as they cool.  Serve with milk.  Delicious and way better than snail noodles.
Adapted from "Snickerdoodles,"  Desserts from the Famous Loveless Café by Alisa Huntsman, 2011, p 171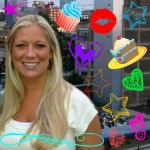 I'm a self-taught Betty Crocker. Food should be pretty, delicious and have sprinkles. Professionally I'm a clinical social worker. Follow me on Facebook and Pinterest- Sugar and Spice Baking Blog- for great recipes, amazing restaurants and culinary adventures.